If the U.S. Supreme Court prohibits public displays of the Ten Commandments nationwide, all heck may break loose.
Religious conservatives predict the resulting furor would be greater than the reaction when a California court ruled "under God" did not belong in the Pledge of Allegiance.
The high court heard oral arguments yesterday on two Ten Commandments cases, and a decision isn't expected for months. But some are already anticipating defiance if the court rules that Ten Commandments displays must come down nationwide.
Rep. John Hostettler, R-Ind., has sent President Bush a letter urging him to defy the court by not sending U.S. marshals to remove a Ten Commandments display in his home district.
"As you know, the federal judiciary has no constitutional or statutory means by which to enforce its own opinion," the congressman's letter said.
Robert Boston, spokesman for the Washington-based Americans United for Separation of Church and State, called the letter "astounding."
"It reminds me of the segregationist movement in the 1960s. And you see how that turned out. It's not a good idea to encourage people to do these things," Boston said.
The United States is in the middle of a "culture war," said Kelly Shackelford, chief counsel of the Liberty Legal Institute, and coach for the lawyers arguing on behalf of the monuments in the Texas and Kentucky cases.
"It comes to a deeper problem. This country was founded by religious people and there's a lot of religious culture and there's monuments everywhere in the country that reflect that," Shackelford said. If the displays are struck down, "it would start a process of religious cleansing around the country of our monuments and I think it's going to open a Pandora's box."
Nobody is sure how ...
1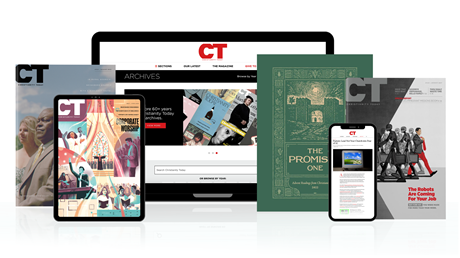 Subscribe to Christianity Today and get access to this article plus 65+ years of archives.
Home delivery of CT magazine
Complete access to articles on ChristianityToday.com
Over 120 years of magazine archives plus full access to all of CT's online archives
Subscribe Now
Uproar Predicted If Justices Remove Public Ten Commandments Displays
Uproar Predicted If Justices Remove Public Ten ...