Christians are suffering for their outspoken support of independence from Syria. Prominent Druze opposition leader Walid Jumblatt says Syrian-backed Lebanese security forces are now targeting Christians in the same way they targeted the assassinated former prime minister Rafik Hariri. A recent example: the Easter Eve bombing in a predominately Christian area north of Beirut. It was the third of fourbombings of a Christian area in two weeks.
The murder of Hariri, a Sunni Muslim businessman and Lebanon's best-known post-war politician, has sparked the largest popular democratic protests in the Arab world in modern times. The country's sizable Christian community has helped lead the charge by calling for the complete withdrawal of 14,000 Syrian troops and intelligence officers from Lebanon. The opposition also wants an international inquiry into the February 14 assassination of Hariri.
Evangelicals have joined their Catholic and Orthodox brothers and sisters in both political protests and corporate prayers.
"Of course we are involved," said a prominent female worship leader serving in both Catholic and evangelical churches who did not wish to be named. "But we are engaged as individuals, and not on a congregational level."
One evangelical pastor, who also requested anonymity, said the community has been galvanized to pray for Basil Fuleihan, the only Protestant evangelical member of Parliament, who was with Hariri and sustained serious injuries.
Patriarch Nasrallah Sfeir, who heads the country's 900,000-strong Maronite community (the largest Christian denomination in Lebanon), first championed Lebanon's independence more than five years ago. The 1989 Taif accord ended Lebanon's sectarian civil war. It called for the withdrawal of Syrian forces and the dismantling and disarming of militias. The agreement also reduced the political power of the once dominant Maronites. Today, the largest militia operating in Lebanon is Hezbollah.
Of the country's nearly 4 million people, some 37 percent are Christian and 63 percent are Muslim, according to recent estimates—a nearly complete reversal since 1970. Evangelicals number around 17,000.
Habib Badr of the National Evangelical Church of Beirut said most evangelical Lebanese back Patriarch Sfeir.
But Sfeir, 84, warned against continued street protests. Speaking at Easter Mass, Sfeir said the Lebanese now must choose between freedom and violence.
Badr said Syria's departure from Lebanon would do much to help the Lebanese reform both their economic and political systems. Lebanese Christians enjoy wide freedoms to practice and share their faith, but Badr said, "More must be done to preserve their rights and those of all minorities, because their rights aren't protected by law."
Our digital archives are a work in progress. Let us know if corrections need to be made.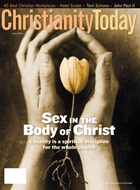 This article is from the May 2005 issue.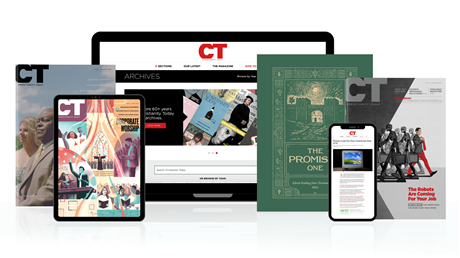 Find hope and historical insight. For a limited time, explore 60+ years of CT archives for free!
Daily devotions from Timothy Dalrymple during this pandemic.
Hundreds of theology and spiritual formation classics from Philip Yancey, Elisabeth Elliot, John Stott, and more.
Home delivery of new issues in print with access to all past issues online.
Join now and get print issues access to archive PDFs.
The Cost of Democracy
The Cost of Democracy