| | |
| --- | --- |
| | • |
Simon Wiesenthal, who died recently at 96, did the human race a great service by not allowing us to forget the victims of the Holocaust and the horrendous evils perpetrated by the Nazis.
Serious evil must never be excused, condoned, or shrugged off. By playing a vital role in tracking down and bringing to justice about 1,100 perpetrators of genocide, Wiesenthal made us take seriously the ever-present possibility of society slipping into hell.
In 1969, Wiesenthal published The Sunflower, in which he related a thought-provoking incident. A 22-year-old SS trooper who was dying with a troubled conscience asked Wiesenthal as a Jew for forgiveness for his part in the genocide. The young man had participated in shooting Jews who were fleeing a burning building. Wiesenthal left the room in stony silence, refusing to speak a word of forgiveness. Later, during his long career reminding the world of Nazi atrocities, Wiesenthal said, "If we pardon this genocide, it will be repeated and not only on Jews. If we don't learn this lesson, then millions died for nothing."
Did Wiesenthal do the right thing? In subsequent editions of The Sunflower, leading Jewish and Christian thinkers commented on the Nazi's request and the future Nazi-hunter's refusal. In "The Virtue of Hate" (First Things, February 2003), Meir Soloveichik argued that Judaism and Christianity are fundamentally defined by their seminal moments: Judaism, by the giving of the covenant law at Sinai; Christianity, by the sacrifice of Jesus on Calvary. Forgiveness permeates both the vertical and horizontal dimensions of Christian spirituality.
Though Soloveichik drew too sharp a line between the theologies of Judaism and Christianity, our different approaches to forgiveness are certainly foundational.
Christians feel bound by Jesus' command that we should forgive the one who sins against us, almost without limit. But there is no Christian consensus on how a civic order should respond to monstrous evil. Few Christian nations exist anymore. Nevertheless, a country's Christian heritage can give it a vision for a different approach, as happened in South Africa in the 1990s. The Truth and Reconciliation Commission (TRC), guided by Archbishop Desmond Tutu, offers one alternative to Nazi hunting. The amnesty provided by the TRC never condoned evil. Instead, as L. Gregory Jones reported in ct, Tutu saw "the sheer act of making the truth public [as] a form of justice." Indeed, it was only by promising amnesty to those who exposed their deeds to light and manifested repentance that the truth of how some people died emerged. Such brutal truths have a transforming effect, as individuals can only begin to heal when the facts of their suffering have been established. Similar efforts in post-genocide Rwanda are also bringing healing.
Not everyone can experience reconciliation. Jones wrote in 1999: "There are … some deeds so awful that the perpetrators will not be able in this life to acknowledge fully what they did, that the victims will not be able in this life to experience a full healing of their memories, that all of us will not be able to bind up the wounds fully through forgiveness and reconciliation."
Despite their differences over forgiveness, Jews and Christians, like Wiesenthal and Tutu, are both committed to the practice of truth—committed to the long and painful process of ferreting out brutal truth, of making it public, of ingraining in the long-term cultural memory the horrific nature of human cruelty.
Both are also committed to the future. We can certainly say: Without truth, the future is doomed to repeat the evils of the past. But as Tutu said, "Without forgiveness, there is no future."
Related Elsewhere:
Soloveichik's First Things article, "The Virtue of Hate," provoked a number of letters.
The Simon Wiesenthal Center has more on Wiesenthal
Christianity Today articles on the Truth and Reconciliation Commission include:
Truth and Consequences in South Africa | A PBS documentary asks what the Truth and Reconciliation Commission achieved. (Apr. 5, 1999)
How Much Truth Can We Take? | South Africa's Christian experiment for finding healing from its violent past (Feb. 9, 1998)
Between a Nightmare and a Dream | If reconciliation can happen in South Africa, it can happen elsewhere. By Desmond Tutu (Feb. 9, 1998)
Cry with a Beloved Country | Restoring human dignity to the victims of apartheid (Feb. 9, 1998)
Past Christianity Today articles on forgiveness include:
Love Your Heavenly Enemy | How are we going to live eternally with those we can't stand now? (Oct. 23, 2000)
Forgiveness—The Power to Change the Past | To forgive is to set a prisoner free and discover that the prisoner was you. (January 7 , 1983)
Rehearsing Forgiveness | Cornelius Plantinga, Jr. reviews L. Gregory Jones's Embodying Forgiveness: A Theological Analysis (Apr. 29, 1996)
The Forgiveness Factor | Social scientists like Robert Enright are discovering the healing power of a Christian virtue. (Jan. 10, 2000)
Article continues below
Related articles include:
Slowing Down the Runaway Forgiveness Truck | Is there such a thing as too much mercy? (Books & Culture, July/August 2004)
Hurt, Hate, and Healing | A 1985 interview with Lewis Smedes. (HIS, March 1985)
Contrasting notions of justice and Rader | Can the man who was BTK be forgiven? (Tom Schaefer, The Wichita Eagle, Aug. 13, 2005)
Don't Forget How to Hate | Is our impulse to forgive all at death a sin? (Shmuley Boteach, Oct. 1, 2001/Nov. 23, 2004)
Forgiveness | Both religious and secular counselors are encouraging forgiveness as essential to the healing of the person wronged (Religion & Ethics Newsweekly, May 18, 2001)
Have something to add about this? See something we missed? Share your feedback here.
Our digital archives are a work in progress. Let us know if corrections need to be made.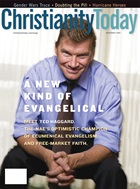 This article is from the November 2005 issue.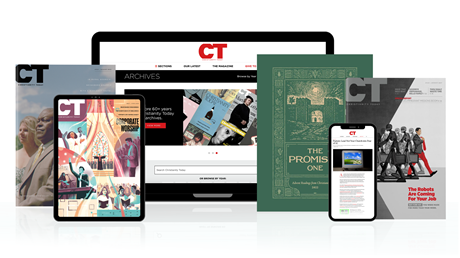 Annual & Monthly subscriptions available.
Print & Digital Issues of CT magazine
Complete access to every article on ChristianityToday.com
Unlimited access to 65+ years of CT's online archives
Member-only special issues
Subscribe
Necessary Truths
Necessary Truths