This week, Southern Baptist Theological Seminary named creationist Kurt P. Wise to replace outgoing Intelligent Design proponent William Dembski. The theological and scientific differences between Dembski and Wise are deep and wide. Intelligent Design and creationism are not co-conspirators trying to overthrow Darwinian evolution.
While the press railed against efforts to introduce Intelligent Design into classrooms, spokespersons at the Discovery Institute routinely distanced their theory from creationism and from those who wanted to teach ID in science classrooms. At the same time, creationists were warning their millions of followers about the dangers of ID. Its foundation in science, not the Bible; its willingness to accept large aspects of evolutionary theory; and perhaps a little jealousy of ID's quick rise to prominence make ID unacceptable to creationists.
Besides, they don't need ID's help to topple evolution. They're doing just fine. An April CBS poll found that 44 percent of Americans believe God created humans in their present form within the last 10,000 years.
Creation Recreation
Across the Ohio River from Cincinnati, just off of the 275 bypass, is the almost completed Creation Museum being built by Answers in Genesis. AiG was formed in the United States 11 years ago by Australian Ken Ham, Mark Looy, and Mike Zovath. AiG's international chapters date back 25 years. But in AiG's short time in the U.S., it has built a ministry of 140 employees holding 300 conferences each year and distributing magazines, books, curricula, as well as a radio program on 750 stations.
The crown of AiG's ministry will be its creation museum in Petersburg, Kentucky. The $25 million museum is expected to be complete by spring 2007 and ...
1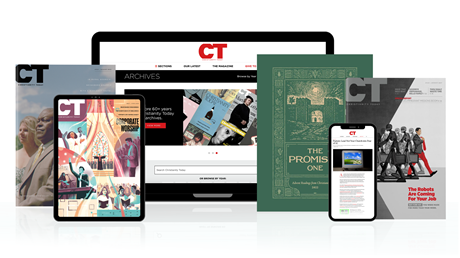 Subscribe to Christianity Today and get access to this article plus 65+ years of archives.
Home delivery of CT magazine
Complete access to articles on ChristianityToday.com
Over 120 years of magazine archives plus full access to all of CT's online archives
Subscribe Now
The Other ID Opponents
The Other ID Opponents