When evangelical pastor and best-selling author Rick Warren announced he would undertake a preaching mission to North Korea next year, it raised a number of eyebrows in the conservative religious community.
North Korea, after all, is a keystone in President Bush's "axis of evil" and, according to the State Department and human rights organizations, a gross violator of human rights and religious freedom.
Warren, author of the hugely popular Purpose-Driven Life books, cancelled a preliminary July 17 trip to Pyongyang in the wake of heightened tensions between the reclusive regime and the West over North Korea's July 5 test of seven missiles.
But while Warren's trip was canceled, he insisted his preaching visit would go on next year despite criticism from other evangelicals and the Bush administration's efforts to totally isolate the country. "Regardless of politics, I will go anywhere I am invited to preach the gospel," Warren said.
Warren's stance is just one of a number of indications that, at least on foreign policy issues, the president can no longer automatically count on the support—or at least quiet acquiescence—of conservative and moderate evangelicals as he did in the run-up to the war in Iraq.
Whether the differences on North Korea will translate into differences on other issues remains to be seen. Evangelicals have been notably silent—neither critics nor cheerleaders—on the continuing crisis in the Middle East and the Bush administration's unrelenting support of Israel's offensive in Lebanon and Gaza.
Only one evangelical organization—the International Christian Embassy in Jerusalem—has said it "will pray for Israel's unqualified victory" over Hezbollah and Hamas, according to a summary of position statements compiled by two major Jewish groups.
On North Korea, evangelist Franklin Graham, head of the relief agency Samaritan's Purse, has laid out evangelical differences with the administration most forcefully.
Graham, who has visited North Korea, recently told the PBS program Religion & Ethics Newsweekly that he wanted to encourage the administration and Congress to change the U.S. approach to the communist nation.
"We need to talk to the North Koreans face to face, period," Graham told the program. "Eyeball to eyeball. And there is a lot that can be accomplished if we simply do that."
"I think probably North Korea is the most dangerous place on the face of the Earth right now," Graham said. "You've got a country that I feel is kind of backed up against a wall."
North Korea has indicated it will not engage in talks with the United States until Washington ends its financial sanctions against the country. Graham took a dim view of the value of the sanctions.
"Whatever sanctions, what little we may be able to bring to bear on North Korea, it's just going to end up hurting the people worse," he told Religion & Ethics Newsweekly. "It's not going to hurt the army, and I don't think it's going to hurt (North Korean leader) Kim Jong Il."
Graham said he was "not breaking ranks with the president" but was "encouraging the president to change his strategy, just a little bit."
Separately, two other leading conservative evangelicals—Richard Land of the Southern Baptist Convention's Ethics and Religious Liberty Commission and Richard Cizik of the National Association of Evangelicals—signed on to an effort pressing a joint humanitarian and human rights approach to North Korea rather than the administration's single-minded focus on arms control.
The coalition includes such liberal groups as Americans for Democratic Action, the Religious Action Center of Reform Judaism and the American Humanist Association.
"At the earliest practicable date, the United States should propose an unconditional humanitarian aid initiative to improve the health and lives of the people of North Korea, doing so in such form as will ensure that the benefits of the initiative will be provided on a needs basis," according to the 18-point plan announced July 20.
The coalition cannot be accused of taking a "soft" stand on the erratic North Korean regime, but it also represents a break from the administration's approach.
Churches in South Korea—mostly associated with mainline Protestant denominations—are also pressing Bush to change U.S. policy toward North Korea. They, like Graham, want Washington to lift sanctions and move toward stabilizing diplomatic relations.
"It is generally understood (in South Korea) that the sanctions against North Korea since 1950 have been enforced by the USA in its own political interest," the head of South Korea's national Council of Churches told Bush in a July 7 letter.
"Experts indicate that the sanctions against North Korea have been one of the significant causes of the increasing suffering of the North Korean people," Anglican Bishop Kyung Jo Park said in the letter.
Park urged the United States to look toward normalizing relations with North Korea.
"We believe that the (July 5) missile testing by North Korea contributes to the deterioration of relations between North Korea and the U.S., and between North Korea and Japan," Park said.
"Therefore, we strongly assert that true peace in North-East Asia cannot be established without normalizing diplomatic relations between North Korea and the United States, and between North Korea and Japan," the letter said.
Related Elsewhere:
Past Christianity Today articles on North Korea include:
Warren's North Korea Trip Delayed | Stadium event still planned for next year. (July 14, 2006)
North Korea, Land of Opportunity? | Missile tests and a planned trip by Rick Warren have put the spotlight on the country's beleaguered Christians. (July 12, 2006)
Money Talks | Activists hope to change North Korea by punishing China's economy. (May 5, 2006)
Nightmares and Miracles | A good beginning to the long battle for human rights in North Korea. A Christianity Today editorial (Dec. 6, 2004)
A Heartless Homeland | Why More North Koreans than ever are fleeing their country. (Oct. 7, 2004)
The Nightmare of North Korea | One man's story of brutality, courage, love, and freedom. (Oct. 5, 2004)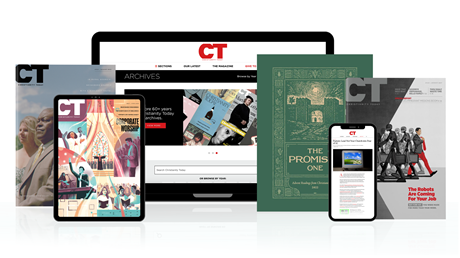 Annual & Monthly subscriptions available.
Print & Digital Issues of CT magazine
Complete access to every article on ChristianityToday.com
Unlimited access to 65+ years of CT's online archives
Member-only special issues
Subscribe
Evangelical Leaders, Bush at Odds Over North Korea
Evangelical Leaders, Bush at Odds Over North Korea