The early November revelations about Ted Haggard's sexually immoral behavior provoked deep sorrow among those who knew, loved, and admired him. Though the extent and exact nature of his transgressions remain unclear as this issue goes to press, we are thankful that "Pastor Ted" (as he was affectionately known) took complete responsibility for his behavior. Haggard was pastor of the largest church in the Rocky Mountain region and president of the National Association of Evangelicals (NAE), so the ramifications of his behavior will reverberate for years to come. It is an important occasion for American evangelicals to ask serious questions about our movement.
Aside from the fact that we all need to be wary of temptation and that we are all sinners who must trust in God's mercy, there is a corporate dimension we could easily overlook. In particular, we need to consider the double-edged nature of our entrepreneurial and often celebrity-driven movement.
Some of the highest achievements of contemporary evangelicalism can be credited to our entrepreneurial energy. When evangelicals have seen a need, they have not simply wished for "somebody to do something about it." Often, they have formed new, ad hoc organizations, recruited help, and set out to fix a problem, cure an ill, meet a need, or evangelize a neglected population. This has resulted in the transformation of countless lives, and it has also provided leadership opportunities for many who would not otherwise have had them. The result has been flashes of brilliance and tremendous creativity.
This entrepreneurial spirit, however, has also has been the cause of organizational chaos, a characteristic of our movement. Even worse, it has repeatedly provided the occasion for abusive staff relations, sexual or fiscal immorality, and pride-fueled cults of personality.
Ted Haggard is, in some ways, a textbook case of the spiritual entrepreneur. He had a vision for a particular kind of ministry in Colorado Springs. He began small—with services in his unfinished basement. His ministry was nurtured on prayer. He invested himself heavily. And God blessed his spiritual sowing with the harvest of a 14,000-member church. As president of NAE, he was able to draw national attention to evangelical concerns about the environment and human rights, among other issues.
Yet it's not hard to see how the same dynamic person who creates success out of nothing—without existing structures, accountability, or senior oversight—can drift into a lifestyle that balks at accountability. Or can be afraid to seek help. If he just works the problem—like he's worked all the problems in his ministry—he'll be able to climb this hill on prayer, grit, and determination. As Haggard has acknowledged—as every church leader who has failed morally has acknowledged—no one has the resources to do that on his own.
This is not to say that leaders in more traditional structures are free from temptation—for we not only need to have accountability structures, but also the will and energy to make sure they are employed. The problem with most start-up organizations and churches is that while they are growing a dynamic ministry, they are somehow supposed to create procedures, guidelines, handbooks, bylaws, and safeguards from scratch. And without historic structures or a focus on making use of safeguards, potential ethical problems can go unrecognized. "Of course we can trust Pastor Dave to travel alone to another city, to sign checks himself, to whatever—we'll put a procedure in place at the next annual meeting when we have a little more time."
Entrepreneurial pastors and leaders bring special gifts to the work of the church. But just as we identify the gifts of emerging leaders, we also need to engage in the spiritual exercise of identifying leaders' weaknesses. Every area of giftedness has a "shadow side"; every charism brings its own temptations. Young leaders need not only to have their gifts identified, but also to be mentored by those who understand the unique temptations that accompany those gifts.
Is our leader telegenic? That can help him communicate the gospel, but it can also turn him toward worshiping his TV image. Is he a skilled administrator? That can help him guide an organization efficiently, but it can also tempt him to run roughshod over people who get in his way. Is he a natural motivator? That can help him enlist volunteers in the ministry, but it can also tempt him to manipulate people. The larger point is this: While leaders are responsible for their behavior, the discernment process is one that can and must take place corporately—for no Christian leader is capable of judging his gifts and motives alone.
After the scandal broke, Pastor Ted talked about a crucial aspect of leadership. "Right now my trust is questionable," he said. If evangelicals are going to continue to reap the good fruit of their entrepreneurial spirit, they will need to work on the trust factor. That starts with relearning what it means to be the body of Christ—where we are mutually dependent on one another—and not just a dynamic movement led by gifted leaders.
It also means not only expanding parachurch watchdog organizations, mentoring programs, and addiction and recovery ministries, but letting the Holy Spirit fashion healthy church communities where humility is more important than star power and where adulation of a great leader is replaced by speaking the truth in love.
Related Elsewhere:
Christianity Today has full coverage of the Ted Haggard scandal.
Have something to add about this? See something we missed? Share your feedback here.
Our digital archives are a work in progress. Let us know if corrections need to be made.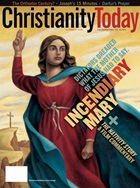 This article is from the December 2006 issue.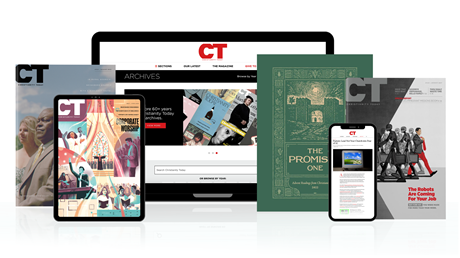 Annual & Monthly subscriptions available.
Print & Digital Issues of CT magazine
Complete access to every article on ChristianityToday.com
Unlimited access to 65+ years of CT's online archives
Member-only special issues
Subscribe
Entrepreneurs R Us
Entrepreneurs R Us