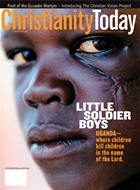 This article is from the January 2006 issue. Subscribers can read all of CT's digital archives.
WITH US, THERE'S A SAYING,La esperanza muere ultima. Hope dies last. You can't lose hope. If you lose hope, you lose everything.
Jessie de la Cruz, retired migrant farm worker, quoted in Studs Terkel, Hope Dies Last: Keeping the Faith in Troubled Times
A TRUE CHRISTIAN should have but one fear—lest he should not hope enough.
Walter Elliot, The Spiritual Life
THERE ARE NONE in the humanly "down" position so low that they cannot be lifted up by entering God's order, and none in the humanly "up" position so high that they can disregard God's point of view on their lives. The barren, the widow, the orphan, the eunuch, the alien, all models of human hopelessness, are fruitful and secure in God's care.
Dallas Willard, The Divine Conspiracy
HOPE WITHOUT PATIENCE results in the illusion of optimism or, more terrifying, the desperation of fanaticism. The hope necessary to initiate us into the adventure must be schooled by patience if the adventure is to be sustained. Through patience, we learn to continue to hope, even though our hope seems to offer little chance of fulfillment. … Yet patience equally requires hope, for without hope, patience too easily accepts the world and the self for what it is, rather than what it can or should be.
Stanley Hauerwas, A Community of Character
THE DIFFERENCES between black folk and white folk are not blood or color, and the ties that bind us are deeper than those that separate us. The common road of hope, which we all traveled, has brought us into a stronger kinship than any words, laws, or legal claims.
Richard Wright, 12 Million Black Voices
HOPE IS THE THING WITH FEATHERS That perches in the soul And sings the tune without the words And never stops at all And sweetest in the gale is heard.Emily ...
1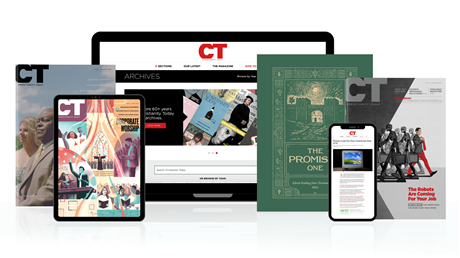 Subscribe to Christianity Today and get access to this article plus 60+ years of archives.
Home delivery of CT magazine
Complete access to articles on ChristianityToday.com
Over 120 years of magazine archives plus full access to all of CT's online archives
Subscribe Now
Hope