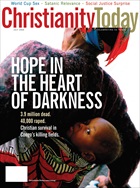 This article is from the July 2006 issue. Subscribers can read all of CT's digital archives.
SUMMER [is] the period of full power when life multiplies, and it is hard to believe that it can ever end.
A. W. Tozer, We Travel an Appointed Way
SUMMER AFTERNOON—summer afternoon; to me those have always been the two most beautiful words in the English language.
Edith Wharton, A Backward Glance
TIME IN THE SUMMER does not seem to move; instead, time collects, or perhaps it might be better said to pool. One of the spiritual lessons of summer is just that: to allow time to pool. To halt in our headlong rush. To be fully in a particular time. To stop long enough to see what lies around us, rather than to be always merely glimpsing.
Gary D. Schmidt, Susan M. Felch, editors, Summer: A Spiritual Biography of the Season
THE BEST TEACHERS to help us enjoy summer are little children. They do not yet work in offices. They do not own calendars with tasks crying out to be done. I love to see the parks fill up with young life each summer. … I am joining them for a day, lest I grow old before my time. … As a child, I was quite successful at living life fully, because I had not yet learned to live by the calendar. I lived by heart.
Macrina Wiederkehr, in The Circle of Life
THERE'S ONLY ONE sure way to tell the weeds from the vegetables. If you see anything growing, pull it up. If it grows again, it was a weed.
Corey Ford, in Look
I SIT beside the fire and think
of all that I have seen,
of meadow-flowers and butterflies
in summers that have been.
Bilbo Baggins (aka J.R.R.Tolkien), The Fellowship of the Ring
A CHILD WHO GATHERS in
summer is prudent,
but a child who sleeps in harvest
brings shame.
Proverbs 10:5, (NRSV)
THE FIRST ACT is over; the final one is yet to be. The story summer tells us—or perhaps better, the story it ...
1
Our digital archives are a work in progress. Let us know if corrections need to be made.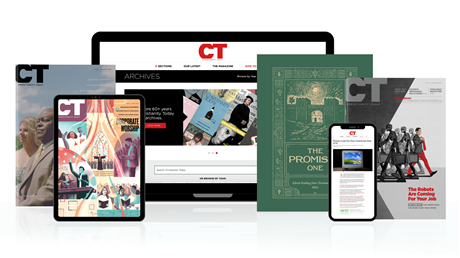 Subscribe to Christianity Today and get access to this article plus 60+ years of archives.
Home delivery of CT magazine
Complete access to articles on ChristianityToday.com
Over 120 years of magazine archives plus full access to all of CT's online archives
Subscribe Now
Summer