Shortly after dawn on a Tuesday morning last summer, raiders from the Borana tribe broke into a northern Kenya school in Turbi. With machetes and ak-47 assault rifles, they slaughtered 22 children and 50 other villagers, all members of the rival Gabra tribe. One of the few survivors was a severely injured three-year-old girl whose attacker failed to behead her.
This massacre resulted from ongoing rivalries now worsened by drought-stricken livestock herds on which both tribes depend. For five consecutive seasons, the winter rains have all but vanished in a large swath of eastern Africa, triggering violent competition for water, grazing land, and food. The extended drought has resulted in a 50 to 80 percent loss of livestock, mostly cattle. The declining herds of many rural families are below the minimum threshold to support life. Consequently, livestock raiding has become a huge regional problem, resulting in more violence.
The drought has severely impacted families with young children, causing some parents to marry off pre-teenage daughters they cannot feed. Parents may take young children out of school and put them to work.
The sprawling drought-hit area cuts across eastern Africa from Eritrea on the Horn of Africa to Tanzania, 1,400 miles south. An estimated 11 million are at risk of starvation. Some 2.9 million receive food aid now. Despite limited seasonal rains this past winter, drought conditions persist.
Patrick Webb, an international relief expert and nutrition professor at Tufts University, told Christianity Today that governments don't always follow through with their public commitments to relief aid. Christine Head with World Vision in Nairobi, Kenya, told CT, "Donors tend to wait and wait, and that puts a lot of people at risk." Christian groups, including World Vision, Samaritan's Purse, and Food for the Hungry, are all engaged in relief work in eastern Africa, hoping to avert a full-fledged crisis.
Sometimes the cards are stacked against the hungry, even after aid arrives. In Eritrea, aid experts note that the government is hoarding 100,000 tons of food aid, which will eventually spoil. "Food is a very valuable political commodity," one aid worker told CT. "Whoever has the food has power. Massive food supplies, such as the kind that often pour into these countries, are often used as political leverage by unscrupulous governments."
Within the past year, Eritrea has expelled without explanation more than eight international relief agencies. Analysts speculate Eritrea is withholding international food aid from at-risk groups, hoping to compel Western governments to pressure Ethiopia into resolving its long-standing border dispute with Eritrea.
Hazardous Peacemaking
For Christians, ministry during drought and famine can take deadly turns. After last year's Turbi massacre, someone shot and killed Luigi Locati, an Italian Roman Catholic bishop who had ministered 35 years in northern Kenya. Though the murder happened 300 miles from the massacre, Kenyan authorities labeled the death a related killing. They believed Locati's outreach to the Gabra tribe had put him in the crosshairs of the Borana.
Local church leaders have worked to reduce tribal tensions, with mixed success. Kenyan Fredrick Gache is a Pentecostal pastor. Talking with CT by cell phone from Kenya, Gache described the situation between tribes as "retaliatory war games."
Gache and Christians from 14 other groups formed the Marsabit Pastors Fellowship to work for peace between rival groups. These pastors work with government officials, national Christian leaders, and relief officials to distribute food aid fairly. They conduct workshops on reconciliation and sponsor peace talks.
Christians are "bringing our leaders together and extending the love of Christ to the nation," Gache said. "We are going to affected areas to minister to them physically and spiritually with the gospel of peace." The fellowship has also hosted Christian medical and ministry teams from Nairobi.
Tragically, on the Monday after Palm Sunday, one such team effort took a disastrous turn. Fourteen Kenyan leaders, including Anglican bishop William Waqo Boru and six members of Kenya's parliament, died in a fiery plane crash in Marsabit.
Tim Sanders, East Africa regional manager for the Church Missionary Society, said in published remarks that Waqo, a convert from Islam, had "a tremendous heart for people of the north."
Food Aid Snared in Agri-Politics
Experts believe that regional and global politics drive up the cost of food aid and slow the delivery process. Christopher B. Barrett, Cornell University professor and co-author of Food Aid After 50 Years, told CT that it takes too long (a median of 136 days) from the moment a decision is made to send food until its arrival in a needy nation. In addition, shipping, storage, and administrative costs eat up at least 50 cents of each $1 of food aid.
International food aid is complex, controversial, and hard to change. Last year, the Bush administration supported reform that would allow up to 25 percent of federal food aid to be spent buying local food from local markets nearest to the needy.
But Congress, as well as agribusiness, the shipping industry, and top charities, opposed the Bush reform. "Local cash purchase is not a magic bullet," said Robert Zachritz, senior policy analyst for World Vision. He said purchase of local food typically works best for most dire food emergencies. On top of that, he believes a fixed percentage figure reduces flexibility in programs. Other experts, including Barrett, strongly support local purchase.
Many international aid agencies typically buy and distribute local food in famine intervention. But large purchases of local food in destitute areas can have harmful side effects. It can drive up local grain prices, putting food out of reach for the working poor. Local food purchases can also be subject to local bribes and corruption.
Zachritz said Washington policy-makers should steer more food aid into long-term projects to make the region more famine-resistant, with better management of crops and livestock. He said the HIV pandemic is one reason why drought-stricken rural families are dying. "You can't farm if you're sick," he said. He wants to link U.S. food aid with President Bush's emergency HIV/AIDS program in Africa.
Tufts University's Patrick Webb endorses the U.N. Millennium Development Goals as a step toward a long-term solution. These goals set global targets for reducing hunger, poverty, illiteracy, gender inequality, child mortality, and aids, along with improving maternal health and local environments. The goals and targets help local leaders set annual spending priorities.
Fair trade is also important in fighting famine. Jon Singletary, a Baylor University professor and relief expert, said Africans must have better access to global markets to survive without constant outside help.
Western Christians play key roles in partnering with governments and secular groups to break the cycle of crisis. Singletary said Christian advocacy brings moral clarity to human tragedy.
"People should be outraged and consider it truly a moral black hole that in this world of plenty, people go hungry in these numbers," Webb said. "Human life is very fragile. It helps if there's somebody who cares."
Webb noted Africans don't have the luxury of giving up, because the lives of their children and parents hang in the balance. "That means that we, too, must never give up," he said, "for however long that is and for however long it takes."
Deann Alford, a CT senior news writer, is based in Austin, Texas.
Related Elsewhere:
News elsewhere on the famine includes:
The Famine is a Silent Tsunami | Although the rains have been pounding many areas of East Africa in recent weeks, they came too late to end the hunger crisis that threatens some eight million people in Kenya's Northeastern province. Here, the situation still remains critical. (The East African, Nairobi, May 23, 2006)
Famine In East Africa | Littlest victims of drought, poverty (San Francisco Chronicle, March 30, 2006)
Famine threatens East Africa | The number of people threatened by famine in drought-hit East Africa has soared by about two million as conditions continue to deteriorate in Ethiopia and Kenya, officials said on Tuesday. (News 24, South Africa, Jan. 17, 2006)
Millions at risk from East African famine | Millions of people are at risk of suffering the effects of famine as the dry season approaches in three East African countries, according to a humanitarian group. (CBC News, Canada, Dec. 30, 2005)
USAID's Famine Early Warning Systems Network has up-to-date information on food security in the region.
World Vision has more on the food shortage, as well as ways to help.
Have something to add about this? See something we missed? Share your feedback here.
Our digital archives are a work in progress. Let us know if corrections need to be made.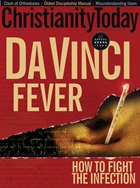 This article is from the June 2006 issue.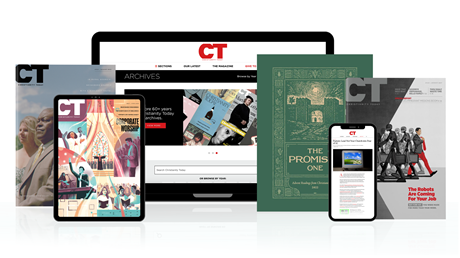 Annual & Monthly subscriptions available.
Print & Digital Issues of CT magazine
Complete access to every article on ChristianityToday.com
Unlimited access to 65+ years of CT's online archives
Member-only special issues
Subscribe
On the Edge of Famine
On the Edge of Famine