Last August, Travis Todd was wrapping up seven nonstop years of ministry with Campus Crusade for Christ in Southeast Asia. He was looking forward to some down time in Alabama and his hometown of Pass Christian, Mississippi.
Meanwhile, pastor Christopher Colby was poised to launch ambitious fall programs at Pass Christian's wealthy Trinity Church. And hundreds of miles north in Evansville, Indiana, a semi-retired Greg Porter, who had founded a successful maintenance company, was focused on improving his tennis game.
But for all three individuals, God and Hurricane Katrina had bigger ideas.
On August 29, Katrina made landfall just west of Pass Christian (pronounced "Christy Ann") on Mississippi's coast. The 30-foot storm surge killed 22 people, destroyed nearly all business property, and damaged or destroyed 90 percent of the town's homes. Pass Christian is one of the communities most devastated by Katrina. By January, only 1,500 of Pass Christian's 6,500 residents remained. The rest are scattered nationwide, joining 2 million other hurricane refugees across America.
Pass Christian's government is in tatters. Like virtually all Pass Christian residents, city leaders suffered grave personal loss. City Hall is now in a doublewide trailer. The storm set back the city 150 years, to its early days as a rustic resort area. Little of the tax base remains, nor does any meaningful employment beyond contract work for cleanup and debris removal.
The Red Cross has left town, and the Federal Emergency Management Agency (FEMA) has scaled back. Other major agencies, such as the Salvation Army, are often outmatched by the size and complexity of the needs. In early January, Christianity Today revisited the storm-devastated Gulf Coast. CT discovered that Todd, Colby, and Porter symbolize the volunteer army of everyday Christians responding to calls for help from Biloxi, Mississippi, to Louisiana towns west of the Mississippi River. They are skilled and unskilled, students and retirees, all playing a part in mobilizing massive resources to meet massive needs.
"We have to rebuild," Colby told CT. "The church in America is mobilizing to help us."
'What Should My Role Be?'
Three days after Katrina, Colby and his wife, Debbie, returned from a safe haven in Mobile, Alabama. They found Trinity's grounds strewn with broken trees, a sailboat, the town's boardwalk, and pieces of its office building. Four police cars landed in Trinity's antebellum cemetery. The sanctuary lost its walls, pews, organ, piano, every prayer book and hymnal, and half of its stained-glass windows. A water line 22 feet up, almost to the organ pipes, marks the inundation.
Colby says his was among the town's fortunate churches: No one died, and no one is missing. But the congregation of 270 households has shrunk to 50. Many now live in FEMA trailers, drinking only bottled water because the water supply has tested positive for 250 kinds of bacteria and parasites.
Christians who spoke with CT recounted the days after Katrina when they sensed a powerful call to help. But how? The overwhelming circumstances stymied them.
Travis Todd, no stranger to dealing with mission emergencies through Campus Crusade, got on the phone right after the hurricane's landfall. He learned that the only thing the sea didn't steal from his childhood home was its slab foundation and a bathtub, now full of nasty water. Fortunately, his family had safely evacuated.
Todd called Campus Crusade's global headquarters in Orlando, Florida, and asked a simple question: "What should my role be?"
After the 2004 Christmas tsunami, Campus Crusade in Asia had attempted large-scale relief work for the first time. The positive results stunned them. They earned new respect in non-Christian communities. That respect translated into new opportunities for Crusade staff to do relational evangelism. Crusade staff deputized Todd to coordinate field operations for volunteer Crusade teams in Pass Christian.
After Katrina, the Colbys suppressed their urge to flee Pass Christian and instead sent out an sos to their denomination and other Christian groups. They committed themselves to stay and restore their church and community. But they asked themselves: "Who in the body of Christ will stand with us?"
Greg Porter unknowingly was about to answer their question. Nonstop media coverage of the hurricanes could not fully capture how badly Katrina had razed coastal Mississippi. Still, Porter's heart was pierced. He and his wife knew God wanted him there. Within hours, Porter contacted his Evansville church and began laying plans to head to the Gulf.
God's Katrina Kitchen
After hurricanes Rita and Katrina, waves of volunteers showed up in the ravaged communities, logging thousands of hours in free labor. Mennonite and Amish volunteer roofing teams from Pennsylvania were among the first post-storm arrivals in Pass Christian. Then came Crusade-affiliated college students and church teams from virtually every state. Episcopalians began offering cash donations, encouraging letters, and prayers to rebuild Trinity.
But even a volunteer army needs logistical support. FEMA had no mission to provide clean water, food, and shelter to volunteers, since volunteers are not victims.
No restaurants had survived. So who in the ruined region could feed hundreds up to three times a day? Who could finance it?
Greg Porter, who had cooked for an inner-city ministry, stepped into the hunger gap. His church, Christian Fellowship, provided supplies. He and his team of five drove a mobile kitchen from Indiana to Pass Christian, arriving September 14. They set up on a median and turn lane of crippled Interstate 90. Their first meal provided 125 free hamburgers.
After Hurricane Rita passed by, Porter's crews moved to a city-owned lot, which is now filled with donated refrigerated trailers, storage containers, and a big tent dining room. Their canopied kitchen includes industrial-grade appliances that create meals from food shipped from across the nation, all of which is donated. An Evansville radio station has solicited volunteers for the operation. In late October, a station broadcaster christened it "God's Katrina Kitchen." Its motto is posted at the entrance: "Not One Church, But One God."
Kitchen crews daily serve 1,500 hot breakfasts, lunches, and dinners to residents, relief workers, police, road repairmen, soldiers from Biloxi's heavily damaged Keesler Air Force Base, and anybody else who's hungry—free of charge, no id required. A donation box sits by the serving line.
God's Katrina Kitchen includes a clothing center, a food pantry, and tables with Bibles and Christian literature. Volunteers who distribute food and clothing often share the gospel with those receiving aid. Nightly worship services feature music and speakers from across America.
Until mid-December, the Colbys ate supper several times weekly at God's Katrina Kitchen. Pastor Colby found that both victims and volunteers bore a heavy emotional load. He labels it "Katrina brain." But the summer camp-like environment at God's Katrina Kitchen provides a daily occasion for people to break bread and talk about what they face.
The collaboration between Christian groups has impressed Pass Christian's politicians. Christians represent 95 percent of relief volunteers, said Lou Rizzardi, Pass Christian's Ward 1 alderman who coordinates them.
"Faith-based organizations come in here much more organized, ready to go to work," Rizzardi said. "They don't ask for anything." Mennonites re-roofed Trinity Church, an Episcopal congregation. The Assemblies of God donated a huge tent to shelter Crusade volunteers. Pass Christian's largest volunteer presence is Campus Crusade. Of Todd's efforts to mobilize manpower, Rizzardi said, "I don't know what I would have done without him."
Crusade volunteers mucked out Trinity's sanctuary and cemetery. They salvaged chunks of stained glass windows and bottles of Communion wine. They also unearthed Trinity's Communion "breadbox" that vanished in Hurricane Camille of 1969.
At any given time, up to 300 Crusade volunteers are working. About 4,000 have become involved through Crusade recruitment and word of mouth. Crusade welcomes whosoever will: male or female, young adults, retirees, church groups of mixed ages, and their non-Christian friends. Some have returned to help.
Crusade volunteers share the gospel with every family they help. Nonbelievers are far more receptive to the message after seeing faith in action.
Two Years of Cleanup to Go
Plenty of work remains. Some homes are missing a porch. Others have lost outside walls. Some have only the porch left standing. Others floated off foundations and landed elsewhere. Splintered lumber is strewn everywhere. In salvageable homes, the stench of black mold and rotting carpet permeates structures that were submerged in seawater for 12 hours.
DEET-resistent gnats, more prevalent than ever, leave welts that itch and sting weeks later. Razor wire, used to block roads immediately after the storm, remains strewn along railroad tracks. Dreamlike morning fog that rolls over the community might seem romantic if it didn't envelop a vision from hell. Cleanup alone will take two years. Rebuilding Pass Christian will take much longer.
University Crusade groups and ten Christmas Conference gatherings nationwide have promoted spring-break work trips to the region. Rick Amos, Crusade's Katrina relief coordinator, told CT that during spring break, "There will be just as much evangelism in Pass Christian and New Orleans as there will be in Panama City [Florida]."
Crusade groups and churches nationwide are raising funds and supplying tools and materials in this seat-of-their-pants effort. Businesses have provided gifts in kind. Todd asks homeowners where his volunteers are rebuilding to pay for supplies as they can. Volunteers bring tools with them and then leave them behind for the next crew.
"God brings people together with the skills," Todd said. "We can always find somebody to come figure it out." Like Todd, whose tractor driving now accompanies his sharing of the Four Spiritual Laws. And Greg Porter, who answered God's call to employ his cooking skills. He's committed to keeping God's Katrina Kitchen open as long as need remains for it.
For nearly everyone involved in the relief efforts, the 2005 hurricane season has changed their lives in unexpected ways.
For Colby, a high-church Episcopal priest of a church with a million-dollar endowment, accepting aid has been an exercise in humility. "I was giving out money all the time to the poor," Colby said. "Now I'm waiting in line with them."
As the Great Commandment and the Great Commission meet in Pass Christian, what may prove most permanent is the life change among those involved in relief and rebuilding efforts.
Deann Alford, based in Austin, Texas, is a CT senior news writer.
Related Elsewhere:
Our full coverage of Katrina Relief is collected on our site.
The Southern Baptist Convention's Baptist Press has a collection of its articles on hurricane relief efforts. Associated Baptist Press also has a collection of its own stories.
Pictures of Campus Crusade's Katrina relief efforts, as well as ways to give or volunteer are available from Crusade's website.
Have something to add about this? See something we missed? Share your feedback here.
Our digital archives are a work in progress. Let us know if corrections need to be made.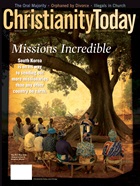 This article is from the March 2006 issue.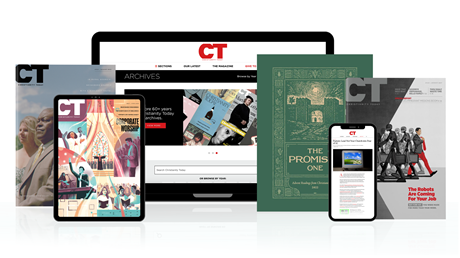 Annual & Monthly subscriptions available.
Print & Digital Issues of CT magazine
Complete access to every article on ChristianityToday.com
Unlimited access to 65+ years of CT's online archives
Member-only special issues
Subscribe
Word and Deed, Again and Again
Word and Deed, Again and Again