To Be Awarded John Stott, a Commander of the British Empire, by Queen Elizabeth II. Stott said he was grateful for the citation recognizing "services to Christian scholarship and the Christian world," but said he was embarrassed by the reference to the British Empire, "which has long ago ceased to exist." The ceremony will be held this spring.
Selected Claudia Beversluis, as provost of Calvin College. If approved by the Calvin board of trustees and the Christian Reformed Church synod in June, Beversluis will take over for Joel Carpenter, who ends a 10-year tenure to become director of a new institute at Calvin, the Nagel Institute for the Study of World Christianity.
Stepped Down Robert H. Schuller, 79, as senior pastor of the Crystal Cathedral in Orange County, California. His son, Robert A. Schuller, 51, was installed as senior pastor of the 10,000-member church on January 22. He also will take over the "Hour of Power," the world's longest-running televised church service. The elder Schuller will take the title of founding pastor and plans to continue to preach at the church.
Died David Engelhard, general secretary emeritus of the Christian Reformed Church, on December 22 of brain cancer. He was 64. Engelhard was a Bible professor at Calvin Theological Seminary for 23 years.
Retiring Bob Russell, after 40 years as senior minister of Southeast Christian Church in Louisville, Kentucky. Russell, 62, will finish preaching June 25 and announced that preaching associate Dave Stone will assume leadership. Stone began working 17 years ago at Southeast. An average of 18,000 people attend the church each weekend.
Selected Andrew Westmoreland, as president of Samford University. He will begin work June 1, replacing retiring Thomas Corts, president since 1983. Westmoreland has served since 1998 as president of Ouachita Baptist University, a 1,500-student school in Arkansas.
Elected Shaw Clifton, as the next general of the Salvation Army. Clifton currently leads the Salvation Army in the United Kingdom and Ireland, and will succeed General John Larsson in April.
Selected James Emery White, as president of Gordon-Conwell Theological Seminary. He will begin work July 1, replacing retiring Walter Kaiser Jr., president of the South Hamilton, Massachusetts, school since 1997. White is the founding and senior pastor of Mecklenburg Community Church in Charlotte, North Carolina, and an adjunct professor of Christian theology, culture, and apologetics at Gordon-Conwell's Charlotte campus.
Related Elsewhere:
The Lausanne Committee for World Evangelization has more information about John Stott's award as Commander of the British Empire.
More information about Calvin College's new provost, Claudia Beversluis, is available from Calvin's website.
More information on Robert Schuller's stepping down as senior pastor of the Crystal Cathedral is available from the church's website.
The Christian Reformed Church in North America has more information on David Engelhard's passing.
Southeast Christian Church has more information about the retirement of Bob Russell.
Samford University has more information about its new president, Andrew Westmoreland.
The Salvation Army has more information about its new general, Shaw Clifton.
Gordon-Conwell has more information about its new president, James Emery White.
Our digital archives are a work in progress. Let us know if corrections need to be made.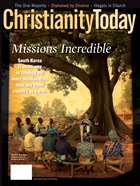 This article is from the March 2006 issue.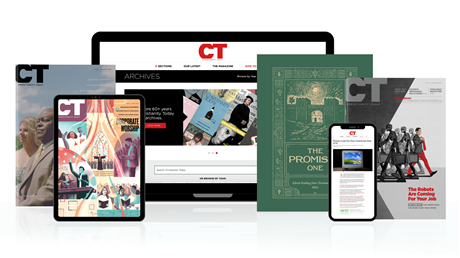 Find hope and historical insight. For a limited time, explore 60+ years of CT archives for free!
Daily devotions from Timothy Dalrymple during this pandemic.
Hundreds of theology and spiritual formation classics from Philip Yancey, Elisabeth Elliot, John Stott, and more.
Home delivery of new issues in print with access to all past issues online.
Join now and get print issues access to archive PDFs.
Passages
Passages