We were at war with God. Now, because of an act of violence, we are at peace with him. It's glorious, but enigmatic. The mystery of the Atonement can tempt us to abstraction or avoidance, but our view of God's peace plan isn't just for theology textbooks. We are, after all, called into God's peacemaking efforts, into reconciling enemies. God "reconciled us to himself through Christ and gave us the ministry of reconciliation," Paul reminded the Corinthians.
What does that ministry look like? Scripture assures us that Christian peace is unfamiliar and strange: It "passeth all understanding"; it's "not as this world gives"; it comes with tribulation, but not at a time others think peaceful (Jer. 6:14). "Do you think I came to bring peace on earth?" asked the Prince of Peace. "No, I tell you, but division." Christian peace is not obvious, and we may disagree strongly about what it looks like. That doesn't negate our command to be ministers of it (especially at a time when many voices are calling Christians not to the ministry of reconciliation, but to a culture war).
A brief look at one day's headlines shows how diverse Christian peace ministries can be.
Almost every major newspaper on Friday, March 24, placed Christian Peacemaker Teams (CPT) on the front page. After nearly four months, American, British, Canadian, and Iraqi troops freed three members of the pacifist group from their kidnappers in Iraq. A fourth CPT hostage had been found dead two weeks earlier, making the rescue "bittersweet," CPT said. Some found the CPT statement bittersweet, too, in its placing the blame for insurgent violence on "the illegal occupation of Iraq by multinational forces." A National Post columnist complained, "They do not condemn the violence on both sides equally, even though that is what real pacifists would do."
Equally? Many Christians in those multinational forces would say that they're the real peacemakers in Iraq. Charles Colson, among others who have said the Iraq war meets just-war criteria, agreed. "I have supported the Bush administration's foreign policy because I came to believe that the best way to stop Islamo-fascism was by promoting democracy," he said on his BreakPoint broadcast.
But another March 24 headline raised doubts: Afghan Abdul Rahman faced the death penalty for converting from Islam to Christianity. "If we can't guarantee fundamental religious freedoms in the countries where we establish democratic reforms, then the whole credibility of our foreign policy is thrown into serious question," Colson said. (Rahman was freed March 27.)
Another March 24 headline gave more hope for Christian peacemaking in an age of terror, though it was buried in most papers' "World Briefs" section: The Basque separatist group Eta, one of Europe's most notorious terrorist groups, announced a permanent ceasefire. What made even fewer papers was that the ceasefire was negotiated over four years by Alec Reid, an Irish priest who had also been pivotal in convincing the Irish Republican Army to abandon violence for politics.
Meanwhile, the March 24 obituary pages retold the story of Seventh-day Adventist Desmond Doss, who had died the previous day at age 87. Doss, the first conscientious objector to receive the Medal of Honor, didn't like the term. He preferred "conscientious cooperator"— a moniker that suggests he wouldn't have signed up with CPT. Though he refused to carry a gun, he didn't want to spend World War II in a shipyard, and enlisted as a medic. At Okinawa, his citation explains, he carried 75 wounded men one-by-one to safety as Japanese troops continued to fire at him. He repeated similar heroic acts throughout his tour, running through enemy fire to save injured soldiers.
Doss was more concerned with saving lives than with reconciling enemies, but his work illustrates that opposing violence is dangerous, not safe. The same can be said of the work of CPT's pacifists, Iraq's just-war proponents, and Reid's slow conversations with terrorists. Each approach can be misused or misconstrued as captive to a national or political ideology. But each can also reflect the sacrificial nature of Christ's reconciliation between God and his enemies.
Peace has often been defined by the absence of killing. Perhaps Christian peacemaking is more accurately reflected in the presence of dying, or at least in the willingness to do so.
Related Elsewhere:
This column appeared in the magazine's May 2006 print issue as the twelfth entry of "Weblog in Print," CT's effort to duplicate on paper our popular online Weblog feature. Earlier entries include:
The Art of Abortion Politics | A unanimous Supreme Court decision opens the door to real change. (Feb. 20, 2006)
Time to Get Judicially Serious | Evangelicals and the possible Supreme Court Catholic majority. (Dec. 28, 2005)
The Katrina Quandary | America questions the role of Christian charity. (Oct. 20, 2005)
Abolishing Abstinence | Telling underage kids not to have sex is surprisingly controversial (Aug. 24, 2005)
Article continues below
Dirty Qur'ans, Dusty Bibles | If Leviticus or Jude suddenly disappeared from Scripture, would we notice? (June 20, 2005)
Who's Driving This Thing? | Everyone is asking who leads the evangelical movement. (Feb. 21, 2005)
Bad Believers, Non-Believers | Do religious labels really mean anything? (Oct. 19, 2004)
Pro-Abortion Madness | The abortion lobby has abandoned its rationales amid pro-life gains. (Aug. 17, 2004)
Grave Images | The photos from Abu Ghraib have reopened debate on the power of pictures.
Misfires in the Tolerance Wars | Separating church and state now means separating belief and action (Feb. 24, 2004)
Have something to add about this? See something we missed? Share your feedback here.
Our digital archives are a work in progress. Let us know if corrections need to be made.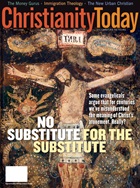 This article is from the May 2006 issue.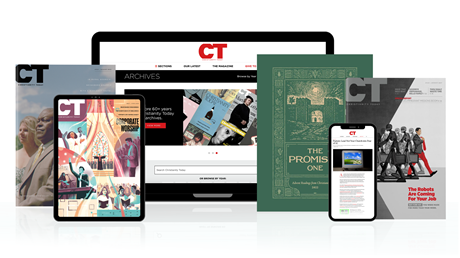 Annual & Monthly subscriptions available.
Print & Digital Issues of CT magazine
Complete access to every article on ChristianityToday.com
Unlimited access to 65+ years of CT's online archives
Member-only special issues
Subscribe
Peace, Peace
Peace, Peace