Earlier this year, my 18-year-old daughter, Holly, pulled in front of a Chevy Tahoe on a rainy, windswept night and got "T-boned" on the driver's side at about 50 mph. Holly was pulled unconscious from her Pontiac Sunfire. She had suffered a broken pelvis, a chipped tailbone, a cracked collarbone, extensive facial lacerations, and, most importantly, a "brain shearing" injury that left her with damage to her frontal lobe and other parts of her brain.
Everything changed for our family that night, as we were involuntarily ushered into a new community of those whose family members have experienced catastrophic injuries. More specifically, we joined the thousands of families that are affected by traumatic brain injury.
Thus began the harrowing of our family.
It is an old Middle English word, harrowing. Borrowed as a metaphor from agriculture, to harrow is to "disturb keenly or painfully; distress the mind, feelings, etc. … to become broken up by harrowing."
There is a kind of anguish known only to those who have kept vigil at the bedside of their suffering child. Their only near neighbors, I assume, are those whose vigil has taken them to the graveside.
When we first saw Holly and for three long days following, she lay unconscious—bloodied and bruised and deeply silent. Every step after that was a step forward. She opened her eyes after three days. For eleven more days, she drifted between wakefulness and sleep, a mute witness to the family and friends who rotated through her room, keeping watch.
And then, joy: On February 11, she rasped to her caretaker, "Could you rewind the movie, please?" By later that evening, she was talking happily with school friends. Three days later, she began inpatient neurological rehab at Shepherd Center in Atlanta. Ten days after that, she graduated. As I write, she is in an outpatient program called Shepherd Pathways. She seems to have recovered most of the "self" that existed before her accident. Hardened professionals describe her progress as "miraculous."
My most recent book was about human nature. But I must say that I learned more about human nature in one month than in all prior months combined. Many things I said in the book took on a whole new meaning. A wise friend called this the difference between knowledge and experience.
I said in Only Human that however we describe the constituent parts of a human person, we are each fundamentally a single, integrated entity. As the grief came upon me in spasms after Holly's accident, I felt like I was the one who had been hit by the Tahoe, and there was no part of me (body, soul, spirit, emotions, you name it) that was exempted.
In Only Human, I emphasized how deep and mysterious the interconnections are between people, and how sacred is human life. I had no idea how true that was until I saw my Holly in the ER, sat by her bedside, and wondered whether she would ever wake up. The experience of the "near-miss," of getting her back as if from the dead, awakened me to her immeasurable value, and by extension (because everyone is someone's child, and all are made in God's image) to the immeasurable value of every human being. I knew that. Now I know it.
The night of the accident, more than 50 people converged on the emergency room. More than 200 came by the hospital in the ensuing week, even though we implored people to stay away. The instinct to keep vigil, to be there, was unstoppable.
I sensed that the prayers of this ecumenical community of Christian friends were especially fierce. That is the only word I can use to describe the passionate intensity with which local schoolchildren, Holly's teenage friends, friends in and through our extended families, friends in the local churches we were involved in, friends in the broader Christian world, and even friends unknown to us, prayed and wept before God for our daughter. I marvel at this astonishing outpouring of love through prayer.
Being enveloped in a community of faithful solidarity buoyed our spirits in a supernatural way and added new layers of depth to the experience. It brings to mind the words of John Paul II in The Gospel of Life: "Even pain and suffering have meaning and value when they are experienced in close connection with love received and given."
It looks like Holly will graduate with her high school class this month. Is she the same person she was on January 28? I don't think so. I think she's a better person. I think we are all better people. The harrowing that we received broke up the soil in our family, and in turn, new life has begun to take root.
Related Elsewhere:
David P. Gushee is Graves Professor of Moral Philosophy at Union University. His books include Only Human: Christian Reflections on the Journey Toward Wholeness, Getting Marriage Right, and he is coauthor of Kingdom Ethics Following Jesus in a Contemporary Context. His columns for Christianity Today include:
The Truth About Deceit | Most lies are pitiful attempts to protect our pride. (March 20, 2006)
Our Missing Moral Compass | Christianity is more than an event, an experience, or a set of beliefs. (Nov. 14, 2005)
Bill's Big Career Move | How do we make important family decisions? (Jan. 10, 2006)
Have something to add about this? See something we missed? Share your feedback here.
Do Likewise
David P. Gushee serves as Distinguished University Professor of Christian Ethics and Director of the Center for Theology and Public Life at Mercer University, where he also chairs the Mercer Lyceum initiative on rebuilding democracy. His column ran from 2005 to 2007.
Previous Do Likewise Columns:
Our digital archives are a work in progress. Let us know if corrections need to be made.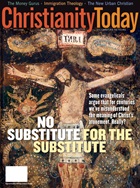 This article is from the May 2006 issue.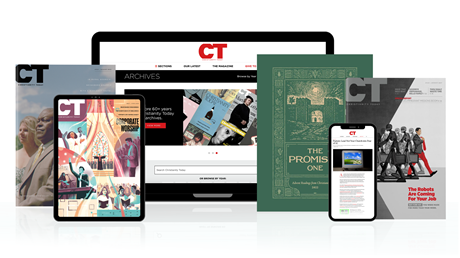 Annual & Monthly subscriptions available.
Print & Digital Issues of CT magazine
Complete access to every article on ChristianityToday.com
Unlimited access to 65+ years of CT's online archives
Member-only special issues
Subscribe
Crash
Crash