The Food and Drug Administration's August approval of Plan B for over-the-counter sales has not quieted pro-life and evangelical opposition. The Family Research Council and 46 other conservative Christian groups called on President George W. Bush in September to rescind his nomination of Andrew von Eschenbach to head the FDA. They criticized von Eschenbach, who has served as the FDA acting commissioner for a year, for "ignoring any concern for women's health in exchange for political expediency."
Plan B, also known as the "morning-after pill," contains a megadose of progestin, the same drug used in the traditional birth-control pill, which requires a physician's prescription. Some have likened Plan B to the pill in terms of encouraging promiscuity. But the outcry has focused on the possibility of abortion with Plan B, along with concerns about misuse and abuse.
"The purposes behind [the pill and Plan B] are very different, and the intent of the person taking it is very different," said Janice Shaw Crouse, senior fellow of Concerned Women for America's think tank, the Beverly LaHaye Institute. "It's one thing to time your pregnancy, and it's another to get rid of a pregnancy" that might already be there.
Barr Pharmaceuticals has declined to call the drug an abortifacient, stating that it does not interfere with an "established pregnancy."
"The way they get around this is by redefining 'abortion' and 'pregnancy,'" said Gene Rudd, an obstetrician and associate executive director of the Christian Medical Association. "We know that half of the women out there believe life begins at fertilization. … No one denies that there is or can be a post-fertilization effect with this drug, but no one calls that abortion. It's imperative from an ethical standpoint to make that known."
A Zogby poll released last March showed that 50 percent of respondents believe life begins at conception. In a national survey released by the Pew Research Center last year, 52 percent of respondents supported women obtaining access to the Plan B drug without a doctor's prescription, while 37 percent were opposed. Plan B still cannot be sold over the counter to anyone younger than 18.
Plan B's critics doubt whether it will reduce the number of unplanned pregnancies and abortions—two stated goals. A September British Medical Journal report found that emergency contraception, available without a prescription in the United Kingdom for five years, has not slowed the abortion rate. Rudd noted that multiple studies even show an increase in unplanned pregnancies, abortions, and cases of sexually transmitted diseases in countries where the drug is readily available.
W. David Hager, a gynecologist who served on the FDA's Advisory Committee for Reproductive Health Drugs, voted in 2003 against wider distribution of the drug. He said he opposes Plan B not for pro-life reasons. Rather, he questions the drug companies' studies.
"First, we didn't have any data on multiple-dose use of the drug or on long-term follow up," Hager told CT. "Also, in the label comprehension study done by Barr Pharmaceuticals, one-third of the women did not understand that the drug was only for emergency use. And this study only admitted women 18 years old or older."
Hager said birth control pills require a prescription so doctors can evaluate candidates and monitor them within the health-care system.
"To suddenly turn around and make a high-dose progestin available without any screening or follow up, that is a bit unusual," Hager said.
Related Elsewhere:
See also today's sidebar, "The Links Between Plan B and the Pill | The sanctity of human life has consequences for birth control, says Albert Mohler."
Christianity Today's earlier coverage of Plan B includes:
Pharmacists with No Plan B | Freedom of conscience and 'reproductive rights' clash at the local drugstore. (Aug. 18, 2006)
Weblog: Outrage on Plan B, So Why Not the Pill? | Emergency contraceptive goes over the counter (Aug. 24, 2006)
Plan B (for Bad) | Christians fight to keep 'morning-after-pill' under the counter. (Mar. 10, 2004)
Prescription for Conflict | Pharmacists may have to put conscience on the shelf—or quit. A Christianity Today editorial (June 1, 2005)
Have something to add about this? See something we missed? Share your feedback here.
Our digital archives are a work in progress. Let us know if corrections need to be made.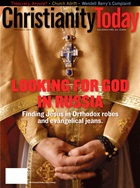 This article is from the November 2006 issue.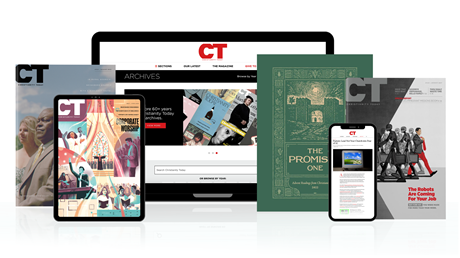 Subscribe to Christianity Today and get access to this article plus 65+ years of archives.
Home delivery of CT magazine
Complete access to articles on ChristianityToday.com
Over 120 years of magazine archives plus full access to all of CT's online archives
Subscribe Now
Morning-After Headache
Morning-After Headache