On a recent episode of Friday Night Lights, mother Tami Taylor tries to talk her 15-year-old daughter out of having sex with her boyfriend.
The second thing that pops out of her mouth is a warning about the diseases that can be contracted during sex. The first thing is a warning about pregnancy, which is often treated by our culture as if it, too, were a disease.
Such is our culture's knee-jerk fear when it comes to sex. We are not primarily worried about emotional entanglements or personal integrity or dishonoring God. Just disease. Thus, our culture's fevered talk about "protection" and the desperate search for gadgets and vaccines that will make sex "safe."
From this point of view, the vaccine against human papillomavirus (HPV) is a stride forward.
Opting Out
HPV, which causes genital warts, afflicts more than 6 million Americans annually (half of them between 15 and 25 years of age) and can only be spread through sexual contact. A total of about 20 million Americans are infected. People without symptoms can pass on the infection to unsuspecting partners, and condoms provide little defense.
Worse, several strains of HPV can lead to cervical cancer years later, as well as to other serious conditions in both men and women. According to the American Cancer Society, about 9,700 women in the U.S. are diagnosed with cervical cancer annually, and 3,700 of them will die from the disease.
Last June, the Centers for Disease Control's Advisory Committee on Immunization Practices (ACIP) recommended that all girls 11 and 12 years old receive Gardasil, a new vaccine against only four of the one hundred or so strains of HPV. These four strains are associated with 70 percent of the cases of cervical cancer. In October, the ACIP added Gardasil, manufactured only by Merck, to the list of recommended childhood vaccinations. (Merck, which gets a whopping $360 per vaccination, blitzed state governments to mandate Gardasil before calling off the lobbyists following bad publicity.) At least 20 states are considering ways to implement the ACIP's recommendation, even though HPV is not readily communicable in the way measles is.
At the forefront is Texas governor Rick Perry, a Republican. Perry grabbed headlines in February when he bypassed the state legislature and signed an executive order requiring that girls entering the 6th grade get the expensive vaccine. Perry did, however, provide an "opt-out" procedure for parents.
Given our culture's commitment to people's right to practice safe sex at any age, and our culture's assumption that human beings, like animals, are utterly subject to their passions, mandating this vaccine makes sense.
But many are not pleased. Some are troubled by the high cost of the vaccine, when arguably there are higher health priorities. Others note that Gardasil will not help the average cervical cancer patient, who contracts HPV in her 30s. The vaccine's effect wears off after 10 years. Still others feel the state is trying to become Big Nanny. Regarding a similar measure, David Edmunds of the Family Foundation of Kentucky stated, "The forced vaccination … takes away parental rights. This should be in the hands of physicians, parents, and the daughters … having this shot." Still others feel the state is undermining the message they teach their children: that abstinence is morally (and statistically) the best way to avoid sexually transmitted infections (STIs).
And some of us are frustrated because this is just one more illustration of a continuing cultural fact: We have little interest in talking nationally about any consequence of premarital sex that cannot be neatly measured by the Centers for Disease Control.
Religious Faith No Guarantee
Admittedly, religious faith does not guarantee protection from scourges such as HPV. The sexual behavior of Christian teenagers is unfortunately not all that different from that of their non-Christian peers. According to researcher Mark D. Regnerus in his new book, Forbidden Fruit: Sex and Religion in the Lives of American Teenagers (Oxford), "Evangelical teenagers don't display just average sexual activity patterns, but rather above-average ones."
Still, abstinence programs such as True Love Waits, primarily aimed at Christians, have produced limited but measurable results in lowering STI rates, delaying sexual activity, reducing the number of sexual partners, and helping some teens abstain until marriage.
The potential health benefits of this vaccine should not be pursued in opposition to the spiritual guidance that mothers and fathers are charged by God to give their children. Until the drug gets cheaper and more effective long-term, we favor policies that allow parents to opt in.
In the meantime, we Christians continue to live in a culture that is deeply confused about sex. And like our culture, our knee-jerk reaction to learning that our teenager has had sex is to fear possible disease. We talk about sex as if it had little to do with conceiving children and everything to do with a fulfilling experience. We treat marriage vows as blithely as the rest of our culture, divorcing at close to the same rate.
While we must respond wisely to political policies that press upon us—like the HPV vaccine—we need to spend more time discerning how to get our own house in order, so we can bring Christ's light to a culture losing its way in sexual darkness.
Related Elsewhere:
Also see "'Tell Someone'? We Tried" on the response to information about the HPV-cancer link.
The Centers for Disease Control and have more information about HPV and Gardasil.
The National Conference of State Legislatures has a list of all states' legislation on the HPV vaccination.
The University of Pennsylvania's center for bioethics blog summarizes and links to recent ethics news about vaccines like Guardasil.
Other related articles include:
How a Vaccine Search Ended in Triumph | the 70-year history behind the creation of a vaccine against human papillomavirus, which causes cervical cancer, is more fraught than most with blind alleys, delicate moments, humor and triumph. (The New York Times)
States Consider Requiring HPV Vaccine for Girls | Texas has become the first state to require girls to be vaccinated against the human papilloma virus. (NPR's All Things Considered)
Pro-Family, Pro-Vaccine -- But Keep It Voluntary | As expected, the advisory committee to the Centers for Disease Control and Prevention recently recommended that adolescent girls and young women receive Gardasil. (The Washington Post)
The Ethics and Politics of Compulsory HPV Vaccination (The New England Journal of Medicine)
Vaccine for Girls Raises Thorny Issues | Parents Weigh Anti-Cancer Benefits Against Concerns About Cost and Lost Innocence. (The Washington Post)
Defusing the War Over the "Promiscuity" Vaccine | In a recent battle in the culture wars, conservative groups were reported to be opposing a great medical breakthrough on the grounds that it might encourage kids to think that casual sex just got a little bit safer.
Merck to Halt Lobbying for Vaccine for Girls | Reacting to a furor from some parents, advocacy groups and public health experts, Merck said yesterday that it would stop lobbying state legislatures to require the use of its new cervical cancer vaccine. (The New York Times)
A Merck-y Business | The case against mandatory HPV vaccinations. (The Weekly Standard)
Other Christianity Today articles on sexuality are available on our site.
Have something to add about this? See something we missed? Share your feedback here.
Our digital archives are a work in progress. Let us know if corrections need to be made.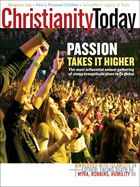 This article is from the April 2007 issue.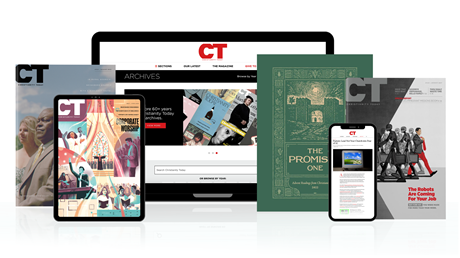 Subscribe to Christianity Today and get access to this article plus 65+ years of archives.
Home delivery of CT magazine
Complete access to articles on ChristianityToday.com
Over 120 years of magazine archives plus full access to all of CT's online archives
Subscribe Now
'Safe Sex' for the Whole Nation
'Safe Sex' for the Whole Nation