When Jyoti Adhikari became a Christian, her husband, who came from a traditional Hindu family, could not stomach the thought. But Adhikari didn't flinch, even though her husband divorced her.
"I have no regrets. I am rejoicing in the Lord," said Adhikari, who looks after her teenage son now. Since her conversion, Adhikari has become a local evangelist, bringing 90 people to faith in this Hindu-majority nation of 27 million sandwiched between India and China along the Tibetan border.
In other cases, new Christians wait years before they are reaccepted into their families. In 1984, Jit Ghale, now a senior pastor, told his parents he wanted to become a Christian. His parents disowned him. He waited four long years before being welcomed back.
In 1999, Uttam Kumar Pariyar, a member of Nepal's now-abolished royal privy council, stunned national leaders when he made public his conversion to Christianity. "They started looking at me like an outcast," said Pariyar. Hostile council members launched a public campaign to oust him.
"I was determined not to give up my faith in the Lord," recalled 64-year-old Pariyar. "But King Birendra did not bother about my conversion and never asked me why I gave up Hindu faith." (The current king is Gyanendra—brother of Birendra, who was assassinated in 2001.)
Last April, Nepal faced a national crisis with growing protests for restoration of democracy. One day, Pariyar handed a personal note to the king, quoting from 1 Peter 5:7–11: "Cast all your anxiety on him because he cares for you." Eventually, the king gave up all political power. Maoist rebels and the so-called Seven Party Alliance stopped fighting. Political leaders declared Nepal a secular state—it had been a Hindu state—and began peace talks.
Christian leaders believe these huge changes will increase religious freedom. Now numbering 250,000, Christians have the opportunity to become voting citizens, not just subjects of a king. In June this year, a national election will take place.
Seeking Equality and Freedom For All
For decades, Nepalese Christians focused on planting churches and ending religious discrimination. But they now have an unusual chance to play a growing national role.
"Although the declaration of a secular state did not come with sympathy to Christians, we consider this a God-given privilege," said Simon Pandey, general secretary of National Churches Fellowship Nepal.
"We organized an open-air evangelistic meeting in a public place for the first time on July 1," he said. "There were over 10,000 people. It was a big celebration." Previously, it had been impossible for Christians to convene large public gatherings.
Pandey said Christians are still eagerly waiting for the day "when all religions will be treated equally," giving Christians and other minority groups the right to register religious organizations, build churches, and preach freely.
Before 1960, Nepal had officially banned Christians from living inside the country. But reformers changed the legal code. The first Christian group began in 1959 with 29 members. During the next five decades, Christianity grew by 10 to 20 percent annually, especially among Dalits at the bottom of Hindu society, making Nepal one of Asia's most stunning church growth stories.
Leaders admit this young church faces major challenges, because seasoned local leaders are rare. Purushotam Lal Manandhar, president of the National Christian Council of Nepal (NCCN), told CT, "Most of our members are first-generation Christians and have faced opposition and even harassment for their conversion from their dear ones."
Simon Gurung, a pastor and president of (Katmandu) Valley Christian Council, said, "I had to face social boycott when I became a Christian." After he became a pastor, Gurung went around preaching the Good News in all the ways he could. He was arrested in 1982 and 1990 and kept behind bars for months.
Christian growth in rural areas began in the 1970s. Some years later, Nepal introduced a parliamentary system, replacing Hindu-dominated village councils. This liberalizing move also supported religious freedom and the number of Christians kept shooting upward.
Pastor Yam Bahadur Tamang became a Christian as democracy took deeper root in 1990. "The Hindu people in my village used to stone me when I passed through their areas," recalled the 32-year-old pastor living in 11th KM Village of Gorkha, 90 miles south of Katmandu.
During the last 15 years, Tamang said, the attitude toward Christians in his area has utterly transformed. Today, the majority of the 350 families in his village are Christians. The region has become a Christian stronghold with 20,000 believers.
"Many come to us for healing. Others are impressed by our lifestyle change," said Tamang. Christians, he said, become a public witness, leading "exemplary" lives by giving up drinking, smoking, and gambling. Churches are also becoming visible and attractive examples of equality and freedom at work within a nation struggling toward political democracy.
In late January, for the second year in a row, a handful of Christian leaders nationwide prayed together for "lasting peace and democracy" in their country. Ramesh Khatry, executive secretary of the Association for Theological Education, a new seminary in Katmandu, organized the event.
But the effort will probably involve fewer than 20 percent of all Nepali pastors. "The desire for social and political influence is something that the wider Christian community has been rather slow in developing," said scholar Mark Pickett via e-mail. Pickett teaches at the Evangelical Theological College of Wales and served in missions for 20 years in Nepal.
Hindu and Buddhist Backlash
Many Christian leaders are still charting their way through a thicket of cultural and social issues, leaving little time for national- level engagement. These issues range from scheduling worship on Saturdays, since Sunday is a workday, to confronting fundamentalist Hindus and Buddhists who harass Christians.
However, there have been cases of unethical Christian leaders exploiting religious tensions. K. B. Rokaya, general secretary of the NCCN, told CT that several religious leaders have been "selling Jesus and getting huge sums from evangelical groups for real and imaginary conversions." He said some unethical leaders send photos of village meetings, passing them off as congregations of new converts.
"This is a betrayal of harmony and tolerance," lamented Rokaya. He cautioned that such activity would only strengthen fundamentalists.
Hindu fundamentalist organizations, including the extremist World Hindu Council, have held rallies in small towns, demanding that Nepal reassert its identity as a Hindu nation.
Though the campaign has so far evoked only muted response from the masses, Hindu extremists have already succeeded in spreading religious unrest in remote villages. In Gorkha district, pastor Ghale visited rural churches in late October and told CT that Christian villagers have been given ultimatums to leave Hindu- and Buddhist-majority villages or forsake their faith. In Laprak and Gumda villages, churches and Christian homes have been destroyed.
In late December, Maoist rebels staged a one-day strike to demand more influence over the interim national government. Church leaders worry that political tensions may worsen in coming months.
But a new organization, Christian Efforts for Peace, Justice, and Reconciliation, recently announced plans to set up local reconciliation groups, Rokaya said. They hope to bring villagers together to talk about "peace building, reconciliation, healing, trauma counseling, and the inter-religious living together."
Anto Akkara is a journalist based in New Delhi, India.
Related Elsewhere:
Christianity Today's earlier articles on Nepal include:
New Life for Nepal | Hindu monarchy abolished; churches can now register (July 19, 2006)
Terror on Top of the World | Maoist threats shut down Nepal's development work. (July 1, 2004)
Four Christians Released in Nepal | Witnesses who accused the Christians of bribing converts fail to show in court. (Feb. 14, 2001)
The Church at the Top of the World | Nepal's Christians see unprecedented growth in this Hindu kingdom. (April 3, 2000)
Have something to add about this? See something we missed? Share your feedback here.
Our digital archives are a work in progress. Let us know if corrections need to be made.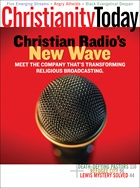 This article is from the February 2007 issue.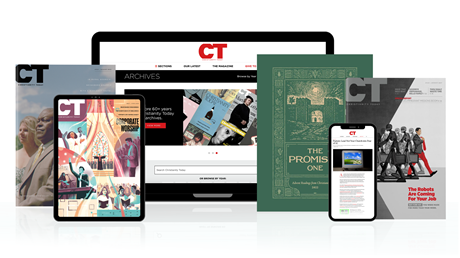 Annual & Monthly subscriptions available.
Print & Digital Issues of CT magazine
Complete access to every article on ChristianityToday.com
Unlimited access to 65+ years of CT's online archives
Member-only special issues
Subscribe
Nepal's New Peacemakers
Nepal's New Peacemakers