Every other month, CT will ask editors on our masthead, along with selected evangelical leaders, about current events within our movement and the broader culture—and then publish the best of their comments.
Q. Are city-wide crusades a thing of the past?
62% No
Luis Palau's organization reports that last March, approximately 400,000 people attended his festival in Monterrey, Mexico. Also in March, 140,000 people attended the two-day festival in Tampa Bay. It appears that some people are still interested in this method of learning about the gospel.
You wouldn't be asking this question if you were focusing on the two-thirds world, where mass evangelism is still huge.
In a world that is more celebrity-conscious and less serious by the day, the ambiguous opportunity presented by fame will continue to draw crowds for better and for worse.
There will always be the need and opportunity for large public events in which the Good News is proclaimed.
38% Yes
In North America, the answer may be yes. In the majority world, it appears that large-scale evangelism is still finding a place. In youth culture worldwide, the typical "evangelistic crusade" may now be in the process of being replaced by concerts and other forms of gatherings that have an evangelistic byproduct.
Billy Graham appears to be the last of a noble but dying breed.
While millions of "decisions" may have been registered, any strategy that has a 1 percent success rate has to be deemed a failure.
Q. Are large-scale evangelical efforts being adequately replaced with other forms of evangelism?
61% Yes
As Christians, we must find ways of gathering crowds that are distinctively Christian. There are several positive elements in the gathering of crowds, including the fact that they will attract some people who would not be attracted by the day-to-day life of the church. But the whole style and content of the programs should be reconsidered.
In countries where Christians are trying to arrest the process of secularization, intensive weekend seminars on basic faith questions with no more than 60 participants are proving efficacious. European pastors report that whereas big evangelistic campaigns produce [few] lasting converts, these intensive seminars usually result in at least 10 percent of participants staying the course.
Luis Palau understands the wasted efforts of crusade evangelism. He has switched to the more relational two-day festival model, which properly places the responsibility of follow-up on friends and relatives who invite unsaved people.
A mass crusade is best suited to those who grew up within Christendom and who have a basic understanding of Christian theology. Movements such as the Alpha course are more nimble in welcoming the questions of seekers.
28% No
We're losing, in our rush for narrative preaching, relational theology, and friendship evangelism, the clarity, urgency, and simplicity of the Cross.
Evangelicals in North America may be losing their passion for evangelism. Evangelical social concern has flowered in the last several decades. We need still more of that. But we also need more evangelism, not less. And we need the two done together in holistic ministry.
Crusade evangelism seems to wax and wane in importance. Today, it seems to be less important than in the middle of the 20th century. It is not being adequately replaced by anything, though there will probably be a new wave of crusade evangelism (no doubt under a different name) in the future.
11% Don't Know
It's too early to say, but it seems that we are floundering in America.
Only God knows. And he has been able to get by without 20th-century American evangelistic tools.
Contributors: Leith Anderson, Edith L. Blumhofer, Nigel M. de S. Cameron, Chuck Colson, J. Samuel Escobar, John W. Kennedy, Douglas LeBlanc, Paul L. Maier, Grant McClung, David McKenna, H. W. Norton, Roger Olson, Ben Patterson, Jim Reapsome, Stephen A. Seamands, Ron Sider, Uwe Siemon-Netto, Howard A. Snyder, Agnieszka Tennant, Elmer L. Towns.
Related Elsewhere:
Luis Palau, Reinhard Bonnke, and the Billy Graham Evangelistic Association are among those conducting crusades.
Billy Graham spoke with Christianity Today about ministry and mass evangelism.
Christian History & Biography's "A New Evangelical Awakening" and "Evangelicalism's Decades of Fire" have more information on mass evangelism in America.
The Pulse previously asked evangelical leaders whether Iraq was a just invasion or not.
Have something to add about this? See something we missed? Share your feedback here.
Our digital archives are a work in progress. Let us know if corrections need to be made.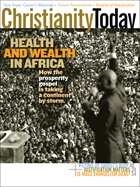 This article is from the July 2007 issue.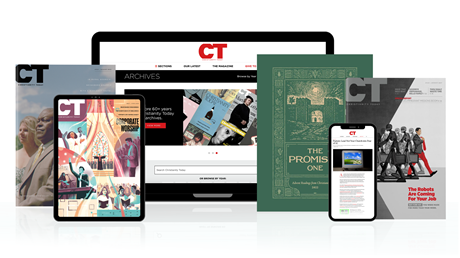 Subscribe to Christianity Today and get access to this article plus 65+ years of archives.
Home delivery of CT magazine
Complete access to articles on ChristianityToday.com
Over 120 years of magazine archives plus full access to all of CT's online archives
Subscribe Now
Just As We Were
Just As We Were