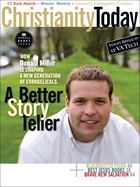 This article is from the June 2007 issue. Subscribers can read all of CT's digital archives.
BLESSED are the poor in spirit, for theirs is the kingdom of heaven.
Matthew 5:3
[R]IGHT at the beginning of his Sermon on the Mount, Jesus contradicted all human judgments and all nationalistic expectations of the kingdom of God. The kingdom is given to the poor, not the rich; the feeble, not the mighty; to little children humble enough to accept it, not to soldiers who boast that they can obtain it by their own prowess.
John R. W. Stott, The Message of the Sermon on the Mount
JESUS KNOWS all about the others, too, the representatives and preachers of the national religion, who enjoy greatness and renown, whose feet are firmly planted on the earth, who are deeply rooted in the culture and piety of the people and molded by the spirit of the age. Yet it is not they, but the disciples who are called blessed—theirs is the kingdom of heaven.
Dietrich Bonhoeffer, The Cost of Discipleship
GOD DOES NOT force his kingdom upon anybody but gladly gives it to all who know they're losers without him and humbly seek his help.
Clarence Jordan, Sermon on the Mount
IT IS REALLY only the poor in spirit who can, actually, have anything, because they are the ones who know how to receive gifts. For them, everything is a gift.
Simon Tugwell, The Beatitudes: Soundings in Christian Traditions
THE KINGDOM of God can only be received by empty hands. Jesus warns against (a) worldly self-sufficiency: you trust yourself and your own resources and don't need God; (b) religious self-sufficiency: you trust your religious attitude and moral life and don't need Jesus.
Michael H. Crosby, Spirituality of the Beatitudes: Matthew's Vision for the Church in an Unjust World
WE ARE to be spiritually poor only for the sake of becoming spiritually rich, detached from what ...
1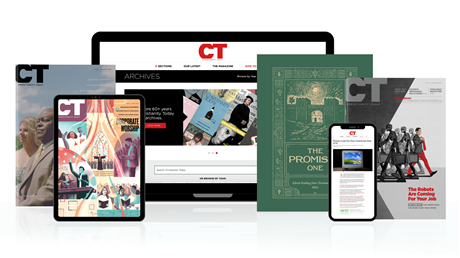 Subscribe to Christianity Today and get access to this article plus 60+ years of archives.
Home delivery of CT magazine
Complete access to articles on ChristianityToday.com
Over 120 years of magazine archives plus full access to all of CT's online archives
Subscribe Now
Poor in Spirit