Congregations leaving the Episcopal Church (TEC) over scriptural authority have had little trouble finding new oversight. More difficult has been achieving unity among the departed. The most hierarchical Protestant denomination has become a potpourri of missions, convocations, and networks.
Traditional Anglican polity requires that congregations submit to the leadership of a bishop. In December 2006, nine Virginia churches left TEC and aligned with the Convocation of Anglican Churches in America (CANA), a U.S. mission launched by Nigerian primate and outspoken conservative Peter Akinola. One month later, Christ Church in Plano, Texas, announced its affiliation with the Anglican Mission in America (AMiA), an outreach of the Rwandan archbishop. Also in January, a dozen churches in Southern states requested oversight from the Kenyan archbishop. Anglican primates from South America and Uganda are also overseeing several former TEC parishes.
The congregations left TEC for similar reasons. The conservative exodus that began in earnest after the 2003 consecration of openly gay bishop V. Gene Robinson gathered momentum following the June 2006 election of Katharine Jefferts Schori, a liberal, as presiding bishop. But some prominent conservatives, such as Bishop Robert Duncan of Pittsburgh, have remained with TEC in an attempt to reform it from the inside.
The new Anglican outposts differ in structure and aims. AMiA, the oldest and largest group, started in 2000 and has grown to nearly 100 congregations. It focuses on church planting in order to reach those with no church affiliation. "Our objective is to be the Anglican mission in America," said Charles Murphy, missionary bishop and chairman of AMiA, "not the Anglican refuge in America."
CANA, meanwhile, seeks to provide a stable ecclesial home for escaping congregations. Its ultimate goal: the creation of a 39th Anglican province in North America, a conservative alternative to TEC.
The organizations also differ on finances. AMiA sends a portion of congregations' tithes to its founding province in Rwanda. CANA has rejected such an approach, fearing the wealth disparity between American and Nigerian congregations might create a skewed relationship.
"There are no strings attached with CANA," said Martyn Minns, missionary bishop of CANA. "Any funds to be raised here will be used to … do ministry here. [We're] not a sort of cash source for an overseas province."
Congregations' choices about where to re-affiliate reflect their new organizations' setup and goals. A large and growth-minded congregation with 2,200 weekly worshipers, Christ Church went with AMiA. Truro Church, a historic parish that once counted George Washington's father as a member of its vestry, chose the more traditional church governance of CANA.
But differences between the groups do not equal disunity, Minns stressed. Personal friendships and a common cause bind the new organizations together, he said. Minns and David Anderson, president and CEO of the American Anglican Council, foresee the groups collaborating more closely in the future.
"In the evacuation of Dunkirk … some got into yachts, some into fishing boats, some into naval vessels," Anderson said. "This is an evacuation of the faithful out of TEC. But the purpose of the evacuation is to reassemble."
Related Elsewhere:
Christianity Today's recent articles on ECUSA and Katharine Jefferts-Schori include:
Falling Apart | Controversial decisions at the recent General Convention have accelerated the break-up of the Episcopal Church. (August 1, 2006)
Episcopalian General Convention Adopts Vague Resolution | Call for 'restraint' in consecration of practicing gays falls short of recommendations of Anglican leaders. (June 22, 2006)
General Convention Brushes Against Its Deadline | Conservatives, liberals can't agree on response to the Windsor Report. (June 21, 2006)
Conservatives Stunned by Bishop's Election | The new church leader supports same-sex marriages, vows to bend over backwards for those she disagrees with. (June 20, 2006)
Episcopalians Elect Female Nevada Bishop as Top Leader | Conservatives see election as confirmation of church's 'revisionist theology,' while one diocese appeals for alternative oversight. (June 19, 2006)
Gays in the Church Debated | Conservatives press Episcopal convention to repent of gay bishop's consecration. (June 16, 2006)
Several blogs have been following the crisis in the Episcopal Church, including Titusonenine and Stand Firm.
News about the Virginia churches includes:
Diocese Sues 11 Seceding Congregations Over Property Ownership | The Episcopal Diocese of Virginia filed lawsuits yesterday against 11 conservative congregations that voted to leave the U.S. church and are fighting to keep their parish properties and assets. (The Washington Post On Faith)
Episcopal diocese in Va. moves to discipline clergy from breakaway churches | Episcopal leaders are moving to strip clergy members at breakaway conservative churches of their licenses to practice in the Diocese of Virginia. (Associated Press)
Article continues below
Episcopal Churches' Breakaway in Va. Evolved Over 30 Years | Shortly before Christmas, two of the Washington area's most wealthy, historic and prestigious congregations voted overwhelmingly to break away from the 2.3-million-member Episcopal Church. (The Washington Post)
Virginia Parishes Struggle to Sever Episcopal Ties | Eight Virginia parishes voted to split from the American Episcopal Church. Now that the decision has been made, the next step may be large legal battles over church property.(NPR's Day to Day)
Have something to add about this? See something we missed? Share your feedback here.
Our digital archives are a work in progress. Let us know if corrections need to be made.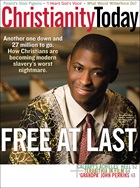 This article is from the March 2007 issue.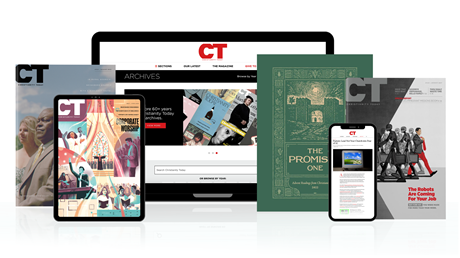 Annual & Monthly subscriptions available.
Print & Digital Issues of CT magazine
Complete access to every article on ChristianityToday.com
Unlimited access to 65+ years of CT's online archives
Member-only special issues
Subscribe
Dividing the Faithful
Dividing the Faithful