Flush twice. It's required at Calvin College's Vincent and Helen Bunker Interpretive Center's restrooms; once before, once after. The flushed water, which is the consistency of a bubble bath, washes waste to an underground room. There, preserve manager Cheryl Hoogewind and I climb up on a metal receptacle and look into a huge bin of waste that smells pleasantly of wood chips. This compost will eventually be spread as fertilizer on the college grounds.
Above us in the 5,000-square-foot building, a student-designed solar photovoltaic system generates electricity from sunlight; meanwhile, gray water from drinking fountains and sinks nourishes plants lining the classroom windowsills. It's all part of the Bunker Center's environmental sustainability.
Integrating creation care with academics is a growing emphasis on Christian campuses around the country. According to Paul Corts, president of the interdenominational Council for Christian Colleges and Universities (CCCU), about 40 of 105 North American member schools have adopted significant green initiatives. These vary considerably, from multimillion-dollar sustainable "villages" and student volunteer educational programs to majors in environmental studies and recycling pop cans in school cafeterias. There is also national action.
Last November, 30 Christian college students met in Washington, D.C., to present elected officials with the Evangelical Youth Climate Initiative (EYCI), signed by 1,500 Christian students. EYCI is an independent effort of young evangelicals to follow up on last February's Evangelical Climate Initiative (ECI), signed by 86 Christian leaders (including 39 Christian college presidents).
Amanda Benavides, a sophomore at Point Loma Nazarene University in San Diego, says, "Going to Washington was just another step toward discovering new aspects of my faith in God and ways to serve him."
Network building is gaining momentum. In January, an environmental summit on the Wheaton College campus brought together Christian college students from all over the United States. "We need to cultivate younger leadership," says Wheaton College senior and environmental studies major Ben Lowe. "Rather than reinventing the wheel, we can share ideas, offer feedback, and cooperate with each other."
Many students come to college believing that environmentalism has little to do with their faith. College is often the first time they are challenged to think differently.
"Christian campuses … are considered theologically safe places where new ideas can be examined and tested," says Peter Illyn, founder of Restoring Eden, a parachurch ministry based in La Center, Washington, that helped recruit key student leaders for the Washington, D.C., event.
"I grew up thinking: 'environment, liberal, bad,' " says Benavides. Her freshman year was a turning point. "When I read the Evangelical Youth Climate Initiative, I was encouraged by its message and challenged to act as a Christian for environmental justice issues."
For Yuri Semenyuk, a 2005 graduate of Northwest University in Kirkland, Washington, it was a study-abroad program in Costa Rica and Nicaragua that prompted him to major in environmental engineering.
"When I was exposed firsthand to the impact that poor environmental care can cause, I was shocked," Semenyuk says, recalling a protest he witnessed in Nicaragua. "The people were field workers on banana plantations where extremely powerful chemicals are used to make a 'perfect banana' for consumers in the U.S. The chemicals are outlawed in the U.S. and in other developed countries." The people protesting had permanent chemical burns, Semenyuk says, and their children suffered birth defects. Semenyuk realized that his own consumption patterns—even ones as simple as buying a banana—had a significant impact on people living elsewhere.
J. Matthew Sleeth, author of Serve God, Save the Planet, says, "Students need to realize there is more to life than how fast an Internet connection is or how big your house is." Sleeth, who spoke on 21 college campuses in the last six months of 2006, says reaching students before they graduate gets them to "rethink issues before beginning real patterns of consumption."
Daryn Dockter, a senior biology major, has already changed his consumption patterns. As president of the ecology club Terra Nova at Iowa's Northwestern College, Dockter helps manage campus recycling. "Now I try to recycle every piece of paper that passes through my hands," he says. The Terra Nova club has also made a video about Northwestern environmental science professor Todd Tracy's study on wasted cafeteria food to show at new student orientations and other campus functions. "The findings were so shocking, I rarely waste a scrap of food anymore," Dockter says.
Many colleges have programs to spread the environmental word to others. Goshen College's 1,150-acre Merry Lea Environmental Learning Center lies 30 miles from the campus in Wolf Lake. Situated in a diverse Indiana ecosystem encompassing wetlands, fens, lakes, forests, prairie, and savanna, the center is staffed by 15 people who teach the 400 college students and more than 7,000 local K-12 students who come to the center each year. Among other environmentally sensitive efforts, Merry Lea boasts a wind generator with 20-kilowatt output potential that, along with photovoltaic panels, generates all of its electricity.
Goshen also added an accredited master's degree in environmental education last September—its first graduate program.
Dollars and Sense?
Environmentally friendly campus buildings, though expensive to build, may save costs in the long term. Calvin's Henry DeVries, vice president for administration, finance, and information services, says, "A college can be faced with the difficult choice of balancing the upfront desire to maximize the square footage of construction … versus the long-term opportunities for lower energy consumption and reduced environmental impact."
Paul Helgesen, the physical plant director at Gordon College, says recycling is "the right thing to do despite being labor intensive." (Gordon recycled about 35 percent of its waste in 2006.) Gordon has saved money through environmental efforts such as low-flow showerheads, lighting retrofits, and state-of-the-art building energy management systems. Changing more than 400 dormitory light fixtures can result in an annual savings of $20,000, Helgesen says. And the Gordon Biodiesel Project—a 1981 Volkswagen Rabbit used by a staff member—runs on fry-ladle oil from the student center that previously cost $100 a month to dispose.
At Judson College in Elgin, Illinois, building committee chair Keelan Kaiser oversees construction of the new Harm A. Weber Academic Center, a $28 million, 88,000-square-foot facility designed to be a model for environmental stewardship when it opens in the fall of 2007. By making use of natural ventilation during half the year, the center is projected to use 47 percent less energy than a conventional academic building.
"As evangelicals, we frequently use expressions like 'financial stewardship' or 'family stewardship,'" Kaiser says. "The God- made natural environment is another area of stewardship that we sometimes overlook. What better place than an institution of higher learning, with a Christian focus, to reinforce all aspects of stewardship?"
Creation care is a part of these schools' basic mission. "[We] invest our lives in the students so that they can go out and make a difference for the Lord in his world," Gordon's Helgesen says. "We [also] believe strongly that the Lord has given us a beautiful section of New England to care for."
The Missing Link
Connecting the environment with other issues, such as poverty and evangelism, has helped environmental initiatives gain support.
Semenyuk, who is now doing graduate work in environmental engineering at Johns Hopkins University, says he considered studying medicine, but realized he would only be helping one person at a time. "Through engineering," he says, "I can help [whole] communities at a time, be able to train others, and relieve people from the need of seeing a doctor by solving the problem that is causing disease in the first place."
There is also an evangelistic dimension. Lowe notes that some of the 40 members of Wheaton's student chapter of A Rocha, an international conservation organization, volunteer at the county's forest preserves each week. "People who are not in contact with a church or who are frustrated with Christians or don't view Christians as caring about the environment see us caring for creation," he says.
Merry Lea's probable platinum status with the U.S. Green Building Council gives Luke Gascho, executive director, the opportunity to speak in secular venues such as the Sierra Club. "Sometimes, people outside the church think we are only interested in heaven and hell," he says. "To find out that we actually care about the here and now is a great witness opportunity."
For many students, creation care is grounded in soul care. When people ask Semenyuk if he is a "tree hugger," he replies, "I'm a people hugger."
He explains, "By taking care of the environment, I am taking care of people. I feel called to missionary work in preaching and evangelizing, but if people will not live to hear my message by the time I arrive because of my poor environmental decisions, the Word is preached in vain."
Cindy Crosby is co-editor with Tom Oden of the Ancient Christian Devotional (InterVarsity, 2007) and author of By Willoway Brook: Exploring the Landscape of Prayer (Paraclete Press, 2003).
Related Elsewhere:
Other articles on the environment can be found in our special section.
The Council for Christian Colleges and Universities has an article on green initiatives at some of their member institutions.
The Evangelical Youth Climate Initiative, composed mainly of college students, urged the federal government to address concerns over climate change.
American colleges in general are becoming greener.
Have something to add about this? See something we missed? Share your feedback here.
Our digital archives are a work in progress. Let us know if corrections need to be made.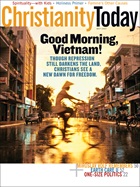 This article is from the May 2007 issue.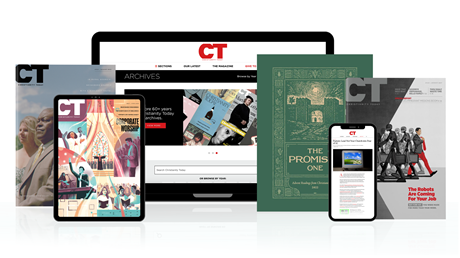 Subscribe to Christianity Today and get access to this article plus 65+ years of archives.
Home delivery of CT magazine
Complete access to articles on ChristianityToday.com
Over 120 years of magazine archives plus full access to all of CT's online archives
Subscribe Now
Christian Colleges' Green Revolution
Christian Colleges' Green Revolution