This summer, associate pastor Bae Hyung-kyu led his mostly female medical team from South Korea into Afghanistan. The plan was to alleviate physical and spiritual suffering. But Taliban terrorists had another agenda. On July 19, radical Islamic insurgents kidnapped the 23 South Koreans traveling by bus through southern Afghanistan.
During 40-plus days of captivity, team members from Saemmul Community Church, located south of Seoul, were relocated repeatedly, beaten, and made to endure forced labor.
The Muslim Taliban also tried to convert the Christian hostages by force. When Pastor Bae Hyung-kyu refused, his captors put 10 bullets in his head, chest, and stomach. They also murdered another hostage before freeing the rest—after controversial direct negotiations with the South Korean government.
Blaming the Victims
In exchange for the release of the church workers, South Korea banned missionaries from traveling to Afghanistan, paid a $20 million ransom (according to the Taliban), and announced it would remove 200 troops from Afghanistan by year's end—a decision the government had already made prior to the abductions.
Missions experts say missionaries around the world are probably more at risk now of being kidnapped for ransom. Certainly the prospect of any government telling Christian missionaries where they can and cannot go is a huge problem.
So guess who is taking the brunt of the verbal backlash in the wake of their release? It's not the Taliban, nor even the South Korean government. It's the freed missionaries and their church. One Korean newspaper opined, "Religious groups should realize once and for all that dangerous missionary and volunteer activities in Islamic countries including Afghanistan not only harm Korea's national objectives, but also put other Koreans under a tremendous amount of duress." Another stated, "Religious organizations are asked to refrain from engaging in excessive missionary activities in risky areas, which will cause anxiety for the people and the government as well." Under incredible pressure, Saemmul Community Church and the hostages publicly apologized for embarrassing the nation.
Even the World Evangelical Alliance's Religious Liberty Commission provided tepid support at best. While denouncing hostage-taking, its statement concluded, "We suggest that organizations with workers in other countries should pay careful regard to security warnings issued by their government." Absent was any acknowledgement of the priority or right to engage in Christian ministry, including evangelism.
In the wake of this ordeal, the Protestant Christians of South Korea—who have risen to prominence in recent years as an evangelical missions powerhouse—are doing some agonizing but necessary soul-searching about what they could have done differently. This painful episode provides an excellent opportunity for Korean Christians to add greater knowledge to their inspiring missions work.
One area that requires immediate attention is planning for the possibility of kidnappings and terrorist attacks. In recent years, American missionaries have been forced to ramp up their contingency plans following a series of murders and kidnappings from Colombia to Lebanon to Pakistan. Since 9/11, we all live in a more dangerous world. We all must address whether or under what circumstances a ransom will be paid; whether, when, and how to evacuate missions personnel; and how to plan missions operations and provide adequate security.
Waiting for a crisis before considering these matters is much too late. We hope that experienced Western missions organizations and agencies such as Crisis Consulting International will come alongside our Korean brothers and sisters to offer their hard-won insights.
Unfortunately, the picture that emerges in this instance is of an enthusiastic missionary group unprepared for contingencies in a dangerous, often lawless place. Yet if this devastating incident forces the dynamic Korean missions movement to refine its strategies, much good can still come.
Dangerous Calling
On the other hand, we can learn much about missionary passion, among many other things, from believers in Asia, Africa, and Latin America. And one lesson they teach is this: We cannot allow bad publicity or remorse over ill-considered missionary methods to suck the life out of our missionary risk-taking. We do well to remember that missions will never be popular in the world's eyes, even in a great missionary-sending country such as South Korea.
As Jesus said, "Blessed are you when people insult you, persecute you and falsely say all kinds of evil against you because of me. Rejoice and be glad, because great is your reward in heaven, for in the same way they persecuted the prophets who were before you."
Further, let us not forget the common paraphrase of a Tertullian quote: "The blood of the martyrs is the seed of the church." We pray that the blood shed by the Korean Christians will work a similar miracle in Afghanistan. Whoever thinks we can practice a safe and moderate Christianity is a fool. That's not the faith that has been delivered to us. Peter said: "Dear friends, do not be surprised at the painful trial you are suffering, as though something strange were happening to you."
The areas where the spiritual and physical needs are greatest are often the most dangerous. The easy pioneer missions fields are gone. We might as well get used to it—and press on.
Related Elsewhere:
Our full-coverage section on Korean missions includes an interview with Park Eun-jo and
The Pulse: Short-Term Troubles | Lessons from the South Korean kidnappings in Afghanistan. (November 7, 2007)
In the Aftermath of a Kidnapping | The South Korean missionary movement seeks to mature without losing its zeal. (November 7, 2007)
Costly Commitment | In wake of abductions, Korean Christians take heavy criticism. (August 13, 2007)
South Korean Politicians Blame U.S. for Taliban Hostages | Korean officials seek direct negotiations with kidnappers. (August 3, 2007)
After Taliban Kills Two Hostages, South Korea Pleads for Compromise | As another deadline passes, Taliban abductors make threats and Afghanistan warns of military action. (August 2, 2007)
Weblog has links to more news in the aftermath of the hostage crisis.
Have something to add about this? See something we missed? Share your feedback here.
Our digital archives are a work in progress. Let us know if corrections need to be made.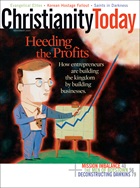 This article is from the November 2007 issue.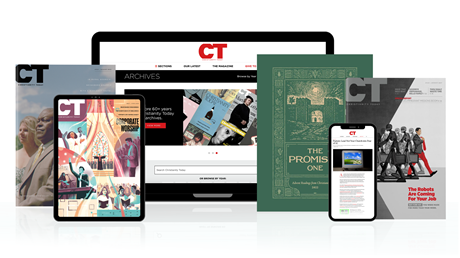 Subscribe to Christianity Today and get access to this article plus 65+ years of archives.
Home delivery of CT magazine
Complete access to articles on ChristianityToday.com
Over 120 years of magazine archives plus full access to all of CT's online archives
Subscribe Now
Missions Isn't Safe
Missions Isn't Safe