With the ratification of a new policy on sexual and reproductive rights, Amnesty International (AI) has abandoned its formerly neutral stance on abortion. The 1.5 million-member organization now says that "women and men must exercise their sexual and reproductive rights free from coercion, discrimination, and violence."
AI's nine-member international executive committee quietly decided in April to change the human-rights group's stance, partly in response to mass rapes in Darfur, Sudan. On August 17, at AI's international meeting in Mexico City, 400-plus delegates from 75 countries voted publicly to adopt the committee's recommendation. The new policy supports the "decriminalization of abortion" and "access to abortion, within reasonable gestational limits, when [women's] health or human rights are in danger."
Amnesty's USA branch said that the new policy does not reflect a pro-abortion stance. "Amnesty International will not campaign for legalization of abortion generally," executive director Larry Cox wrote to supporters. "Nor will we take a position on whether abortion is right or wrong or on laws regulating the termination of pregnancy, and we will not counsel individuals about whether to continue or terminate a pregnancy."
Still, some evangelical leaders find the policy change distressing. Prison Fellowship Ministries (PFM) president and CEO Mark Earley shares Amnesty International's compassion for women whose pregnancies are caused by violent crime. "But advocating abortion even in those tragic cases betrays [AI's] long-held commitment to human rights," he said. "The value of a child's life is not determined by the circumstances of that child's conception."
Earley said that on common-ground issues such as prison reform, PFM would continue to work with Amnesty International. "But we depart from them on this significant and grave difference on the human rights of the unborn child," he said.
William Saunders, human-rights counsel at the Family Research Council, said AI's new policy may harm the organization's credibility among pro-lifers.
"Amnesty was able to pull people together because it didn't get involved in the abortion debate," he said. "Why they've chosen to get involved in this now is beyond me, and I think it's really going to damage them."
Saunders also said the policy is more pro-abortion than AI wants it to appear. The U.N.'s Declaration of the Rights of the Child, which AI references on its website, states that children "[need] special safeguards and care, including appropriate legal protection, before as well as after birth."
"Although [the organization] says it's only supporting abortion in limited circumstances," Saunders said, "it really isn't if you look at the policy. They're using the word health, which under Supreme Court jurisprudence in this country means any time for any reason. So they're being disingenuous."
A spokesperson for Amnesty International said no decisions have been made on how to implement its new policy.
Related Elsewhere:
First Things published "Amnesty International's Dirty Little Secret" in May, when AI posted its position on abortion in the members-only section of the website. A month later, AI announced its position in a press release. Other articles about AI's position on abortion include:
Abortion International | What AI now stands for. (The Weekly Standard)
Amnesty could kill itself | A pro-abortion policy will have consequences for Amnesty.
Amnesty abortion proposal draws ire | Antiabortion, religious groups build attack (Associated Press)
Amnesty ends abortion neutrality | Amnesty International has confirmed its controversial decision to back abortion in some circumstances, replacing its previous policy of neutrality. (BBC News)
Amnesty International endorses abortion | A leading British bishop has resigned his membership in Amnesty International and an Australian Jesuit college said it will no longer work with the leading human rights group after the organization last week officially endorsed a new policy supporting a woman's right to an abortion in certain cases. (The Washington Times)
Vatican urges end to Amnesty aid | The Vatican has urged all Catholics to stop donating money to Amnesty International, accusing the human rights group of promoting abortion. (BBC News)
Amnesty International defends abortion policy against Vatican criticism | Amnesty International responded to Vatican criticism on Thursday, defending its new position to support abortion access in cases of rape, incest, abuse or health risks to the mother. (Associated Press)
More Christianity Today articles on life ethics are available on our site.
Our digital archives are a work in progress. Let us know if corrections need to be made.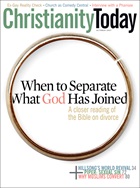 This article is from the October 2007 issue.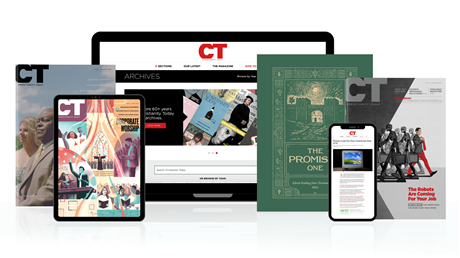 Find hope and historical insight. For a limited time, explore 60+ years of CT archives for free!
Daily devotions from Timothy Dalrymple during this pandemic.
Hundreds of theology and spiritual formation classics from Philip Yancey, Elisabeth Elliot, John Stott, and more.
Home delivery of new issues in print with access to all past issues online.
Join now and get print issues access to archive PDFs.
Choosing a Side
Choosing a Side