Lancaster, Pa. — Wearing the bushy beard and black vest common to Amish men, Steve Lapp stood near the pulpit of a Pentecostal church on a recent Sunday night and offered his services as a healer.
For the next half-hour, according to the handful of Christians who accepted his offer, he performed miracles, repairing broken bones and spirits.
"I believe Steve has an anointing from God," said Gene Anderson, 48, who attended the healing service, at Manchester Assembly of God in nearby York, and says Lapp mended his broken wrist. "He should continue with his ministry because God has anointed him to do great and miraculous things."
Not everyone wants Lapp to continue, however. About 18 months ago the Old Order Amish church excommunicated Lapp, 37, and everyone associated with his healing ministry, including his wife and two of his brothers.
The Amish bishops said Lapp was practicing "devil magic" he said, and ordered him to stop. He did, for a time.
But people kept knocking on his door, begging for help, and he kept reading the Bible passages in which Jesus' faithful are anointed with the gift of healing.
"I realized that this is not right, this is not biblical—turning people away that want help, want prayer," Lapp said.
When he announced in church that he would resume his ministry, the bishops kicked him out.
With his talk of supernatural healings and events, Lapp seems more at home—at least theologically—in Pentecostal churches than among the Amish. But he is just the most extreme example of an evangelical influence creeping into the Old Order Amish community, according to a number of observers. The trend may be most evident here in Lancaster County, which, with 25,000 members, is one of the world's largest Amish settlements.
The Amish ...
1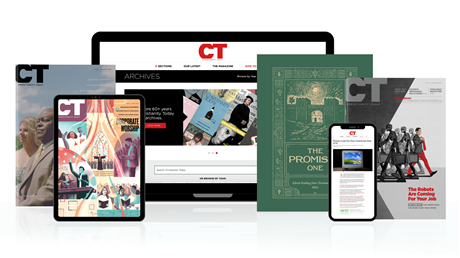 Find hope and historical insight. For a limited time, explore 60+ years of CT archives for free!
Daily devotions from Timothy Dalrymple during this pandemic.
Hundreds of theology and spiritual formation classics from Philip Yancey, Elisabeth Elliot, John Stott, and more.
Home delivery of new issues in print with access to all past issues online.
Join now and get print issues access to archive PDFs.
Growth of Evangelicals Has Some Amish Leaders Worried
Growth of Evangelicals Has Some Amish Leaders Worried