Eight years ago, Lebanon-born Ali Elhajj, 35, came to faith in Christ while living in America. As he encountered evangelical culture, he became troubled by how deeply American Christians misunderstood Islam as well as Christianity in the Middle East.
"It really came to a head in 2006, when the Hezbollah-Israeli war happened, and there was a lot being talked about in the media and churches," Elhajj told Christianity Today during a recent interview. "I felt like I needed to do something. I needed to be that glue between the East and the West."
After the war, Elhajj, who has a Muslim background, visited Israel and the West Bank. He met Palestinian Christians Salim Munayer, a Fuller Seminary grad and full-time instructor at Bethlehem Bible College (BBC), and Bishara Awad, president of BBC. Munayer and Awad are part of an influential nucleus of Palestinian evangelicals who are committed to Christian outreach and reconciliation across the countless political and religious boundaries in the region.
Mixing in Americans
In the past 20 years, ongoing conflict has sharply limited interactions between Israelis and Palestinians. Border crossings have rarely been more difficult. In 1990, Munayer and local congregational leaders formed Musalaha (an Arabic word for reconciliation) to create a new context for interaction: desert encounters in which Israelis and Palestinians spend a week or more traveling by camel through desolate areas. From these intense journeys, new, healthier relationships emerge. Musalaha has received worldwide acclaim for its breakthrough efforts.
After talking with Munayer, Awad, and others, Elhajj dreamed of finding a way to partner with them. One day, he asked his wife, Jennifer, "Wouldn't it be great to include Americans in this mix?" After much discussion, in 2007 the couple launched the fledgling Bethlehem Christmas Project from their dining room table in Weston, Florida. The idea was to invite Americans to travel to Bethlehem in early December to help local believers distribute Christmas gifts to needy families regardless of religion. Ali and his wife established a nonprofit corporation, started networking with interested leaders, and began finding financial supporters to underwrite their outreach.
One ready supporter was businessman Chuck Wenger from Prairie Ridge Church in Ankeny, Iowa. Wenger visits Israel frequently and now serves on Elhajj's board. "Too many Jews and Muslims believe in a principle of revenge and they practice it," Wenger says. "I see only the church bringing a strategy of peace, love, and reconciliation."
During the 2007 Christmas season, a small team of Palestinian, Israeli, and American believers handed out gifts to 200 children in Bethlehem. As it turned out, the greatest needs were at an orphanage and schools for children with disabilities. The gifts themselves were mostly clothes, educational toys, and basics for school and home, not the latest electronic gadgets.
Israeli volunteer Alex Voitenko, who participated in the gift distribution, first had to overcome the suspicion he felt toward Elhajj because he was an Arab. But now, Voitenko describes Elhajj as "an angel." He said, "This war [has] already continued a long time—for generations. I don't see any solution without Christ."
Elhajj told CT, "We have this body of Christ that is not hostile to one another, not so concerned about who gets what in terms of land and resources. We are all working toward peace."
Transcending Old Hatreds
That point of view is a long way from the outlook Elhajj had as a child growing up in Lebanon's West Beirut during the 1980s. Elhajj recalled perceptions among his family and friends who said, "Israel is not your friend—you don't say the word Israel. You say Palestine. You don't interact with Israelis."
It has taken years, but Elhajj now believes the best way to interact with Israelis is over a coffee table in Bethlehem.
"When you come to Christ, you have to understand that he died for me to reconcile me to God," Elhajj said. "How am I as a Christian, as a citizen of the kingdom, supposed to act? As a peacemaker."
Decades before Elhajj was confronted with these questions within the Muslim community, BBC president Bishara Awad, a child during the 1948 war, faced similar questions from within the local Christian community. For years he held Jews responsible for the sniper killing of his Greek Orthodox father, unforgettably witnessed by Awad as a nine-year-old in front of his home in Jerusalem.
Awad, just like Elhajj, experienced a deep change of heart, while he was director of an orphanage school. Many students were nominal Christians, and Awad was unable to awaken their faith. "Nobody was coming to the Lord. So one night I went to the Lord and I prayed, 'Lord Jesus, what's happening?'
"The Lord was pointing to my heart, because I could see these young students had the same hatred I had, because each one of them had suffered one way or another because of the war with Israel and the war with the Jews. And so that's when I prayed and asked the Lord to forgive me, and that's when the Lord changed my life completely.
"The next day, I went to chapel like every day, but something was different. Students were coming to the Lord, and students were asking, 'We want to continue our education, where can we go?'" In time, he founded Bethlehem Bible College to meet those needs.
Elhajj, Awad, and Munayer don't whitewash past injustices, but their personal experiences of reconciliation give them a vision for God's kingdom that transcends old barriers. Awad told CT, "Talk to anybody here in the Christian community, and if I tell them Ali Elhajj is coming to visit us, quickly they know that this is not a Christian name. But we praise God that the Lord has found him. Jesus Christ is not for Christians only—he died for the whole world, and the whole world includes Muslims."
Such endorsements mean that the Bethlehem Christmas Project gains legitimacy for its model of ministry: Christmas plus reconciliation. Awad says Elhajj is simply being a good neighbor. "Nobody can deny that if you care for people, if you truly love them, you need to give them the best thing you have: the Good News of Jesus Christ."
All the Pieces
In early December, Elhajj and his 2008 ministry team will board a plane, headed for the Middle East. This team of about 13 from churches in Florida, South Carolina, and Iowa, together with believers from Israel and Palestine, will visit Bethlehem to distribute gifts to as many as 500 children.
Abdulluah Awwad, director of the Al-Basma Center for Children with Special Needs, remembers the reaction of children during last year's visit. "They don't think about who [the gifts] come from. They just see the gifts and feel happy with it. They are deprived of the simplest means of life."
This glues together all the pieces from Elhajj's original vision: Israeli, Palestinian, and American believers all working to address unmet needs in the Middle East. Elhajj told CT he believes that stereotypical perceptions of evangelicals being close-minded is just as unfounded as some evangelical stereotypes of Muslims. "If you'll just engage people, you'll find a wide range of beliefs and motivations. You try to find folks who are open, are ready to learn, and want to do the will of God."
When Christmas becomes a time for faithful celebration and border-crossing reconciliation, Christians discover afresh why God sent his Son.
Jonathan Miles is a journalist based in the Middle East.
Related Elsewhere:
The Bethlehem Christmas Project has a website with more information, a blog, and a photo gallery.
Christianity Today has special sections on missions & ministry and Advent & Christmas.
Have something to add about this? See something we missed? Share your feedback here.
Our digital archives are a work in progress. Let us know if corrections need to be made.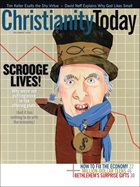 This article is from the December 2008 issue.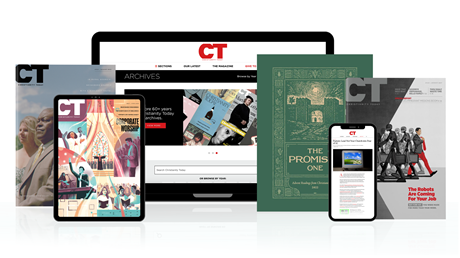 Annual & Monthly subscriptions available.
Print & Digital Issues of CT magazine
Complete access to every article on ChristianityToday.com
Unlimited access to 65+ years of CT's online archives
Member-only special issues
Subscribe
Reconciling Christmas
Reconciling Christmas