Amelia Hendrix, a tall brunette and the daughter of a Presbyterian Church in America minister, has spent her life as "a poster child for the church." Toward the end of her four years at the University of Tennessee, however, that role proved harder to play. Her "Christian bubble" dissipated as friends from church got married, and she found herself befriending people with different values: non-Christians, gay students, and pot smokers at the record store where she worked.
At university, Amelia took classes on modern American religion. "That was eye-opening," she said. "I did a lot on Jerry Falwell, the conservative party, and the consolidating of the Christian right. It made me question everything I'd been taught. I was raised conservative, pro-life, anti-gay; I was taught that Christians should be in power. I came out thinking nothing I was taught had been right."
When Amelia graduated last December, she told her father she was thinking of going to L'Abri, the Christian study center and commune in the Swiss Alps founded by celebrity apologist Francis Schaeffer. "When I brought up the idea, Dad said, 'That's great, I love Schaeffer,'" she said.
If her father remembers L'Abri as it was when Schaeffer was alive—a place where thoughtful young Christians went to breathe the fortifying Alpine air and to sit at the feet of their goateed guru—Amelia embodies what L'Abri has become: a community ambivalent about Schaeffer's legacy and ill at ease with mainstream evangelical culture. Half a century after L'Abri's founding and more than 20 years after Schaeffer's death, students come with very different questions, and they look askance at the politicized faith that Schaeffer helped create.
From Radical to Politico
Shortly after Francis and Edith Schaeffer came to Switzerland as Presbyterian missionaries, their eldest daughter, Prisca, began bringing college friends home to talk with her father about religion. Word spread of Edith's hospitality and Francis's willingness to take on questions that many Christians avoided. The stream of visitors grew, and L'Abri was born.
Between L'Abri's 1955 founding and the early 1970s, the ministry attracted European students schooled in modern philosophy and existentialism, as well as young Americans backpacking through Europe. "At that time, you would have found a countercultural temperament at L'Abri," said Ronald Wells, professor emeritus at Calvin College, who visited three times in the late 1960s. "You know the old joke—ten ponytails, but only three women."
Once a fundamentalist who worked with Carl McIntire, Schaeffer at this time believed a true Christian spirit demanded that he and Edith welcome into their home—and admit that they might learn from—young people trying to square the Bible with Sartre and Kierkegaard. Timothy Leary, countercultural icon and proponent of lsd's spiritual benefits, visited twice.
The atmosphere at L'Abri changed as Schaeffer's profile among evangelical Americans rose. In 1965, Harold O. J. Brown, then minister at Park Street Church in Boston, arranged for Schaeffer to give a series of lectures in the area, followed by a visit to Wheaton College. The lectures were unlike anything his audiences had heard before. Using his famous "line of despair" diagram to trace the decline of the West, Schaeffer wove thinkers as diverse as Leonardo da Vinci and Karl Barth into a confident narrative that sought to demolish modern secular philosophy and vindicate Christianity.
"He was talking about [filmmakers] Fellini and Bergman when Wheaton required students not to see films," said Greg Laughery, L'Abri's current director. Wells recalled, "We didn't so much listen as levitate."
Schaeffer's fame grew. He spent more and more time lecturing in America, published bestselling books, and—when he could get back to Switzerland—entertained a flood of fawning pilgrims. By the mid-1970s, the dynamic at L'Abri had changed radically.
"Students argued quite a bit with him in the early days," said John Sandri, who eventually married Prisca after a mutual friend invited him to visit the Schaeffers. "But later, you'd ask a question and get a 40-minute monologue. It was just not possible to argue." Laughery, who first visited L'Abri in 1980 after a misspent youth in the Haight-Ashbury district of San Francisco, spent his time listening to reel-to-reel recordings of bygone days' lively debates. Most of his peers came to L'Abri not seeking healthy debate, he said, but "to get filled up with apologetic ammunition."
By this time, some of the young evangelicals whom Schaeffer had inspired to pursue the life of the mind had become respected scholars—and had developed a jaundiced view of their old intellectual hero. Those who knew Schaeffer agree that he considered himself an evangelist, not a scholar. "Schaeffer didn't read books," said Sandri. "He got his material from magazines. Newsweek, Time—he'd take them to the beach. He did go to seminary, too, so he had that. … [But] he was out to give broad strokes. It was not necessary to give you the details of Kierkegaard."
Many evangelical scholars distanced themselves from Schaeffer during the last years of his career—the time when he most fervently demanded their loyalty. Beginning in the early 1970s, Schaeffer began to make connections with conservative politicians. The 1973 Roe v. Wade decision pushed him further. In 1974, his son, Frank, persuaded him to collaborate on a documentary film series conceived as a Christian answer to Kenneth Clark's Civilisation—a series that would depict legalized abortion as the final act in the West's moral erosion.
Following the massive success of the series How Should We Then Live?, Schaeffer continued his pattern of cutting scholarly corners and reshaping history to support his own arguments. In the early 1980s, he hired John Whitehead, founder of the Christian libertarian Rutherford Institute, to research a book about the Christian foundation of America. The result was a historically dubious but highly influential volume entitled A Christian Manifesto (1981).
Schaeffer was outraged by evangelical historians' refusal to support the book's claim that the Founding Fathers had acted out of explicitly Christian motivations. "He had written Manifesto not as a dispassionate historical treatise," historian Barry Hankins wrote, "but as a tract in the culture wars."
Schaeffer continued lecturing and writing against abortion and Christian political apathy until his death in 1984. Workers and family members at L'Abri worried about the political turn that their leader's career had taken. "I talked to Schaeffer about his cobelligerency with the Moral Majority," said Laughery, who has a Ph.D. in theology from the University of Fribourg. "From my perspective, that was a mistake."
There was little trace of the open-minded, countercultural Schaeffer that had entertained flocks of skeptical hippies in decades past. By the 1980s, he had little tolerance for anyone who deviated from his notion of Christian orthodoxy. When John Sandri's studies in literature led him to reread the Bible through the lens of narrative theology, Schaeffer was appalled. "He wanted me to withdraw from a teaching role in the community," said Sandri, who is bronzed and wiry at 71, thanks to his hobby of long-distance Alpine running. Sandri had come to question everything from the Trinity to predestination, "but the one that broke the camel's back was [biblical] inerrancy. Schaeffer felt this was the issue of the day, where Christians have to dig into the trenches," Sandri said. "I'm not an inerrantist, but I'm not an 'errantist' either. Both are wrong. Man makes these opposing points of view. The modernist agenda is behind both."
Sandri, who still lives at L'Abri with his wife, calls himself a "radical." Twenty-three years after Schaeffer's death, his unorthodox views are a telling expression of what L'Abri has become.
Recovering Evangelicals
To reach L'Abri, I rode a train along the coast of Lake Geneva to the winery town of Aigle, where I caught a bus into the mountains. After a stomach-lurching ride along switchback roads, the bus deposited me in front of an imposing chalet built of dark pine and white stucco. Geraniums hung over the porch railings beneath the second and third-floor windows. Laundry fluttered on clotheslines. Down the mountain, smaller chalets sat nestled between vegetable gardens and cow pastures. On that clear afternoon, I could see miles across the valley to mountains whiskered with snow.
I met Chris Martin over supper on the first night of fall term. A lanky 23-year-old whose hair hung in a shaggy curtain over his eyes, Chris first heard of L'Abri during his junior year at the University of South Carolina, when a L'Abri worker came to speak. Like Amelia, Chris had felt paralyzed by expectations at home. His leadership role in Campus Crusade left him no time to sort out his spiritual doubts. When he got here last spring, Laughery recommended that he read Schaeffer's He Is There and He Is Not Silent (1972). Chris wasn't impressed. "Schaeffer seemed to make a ton of assumptions, and he didn't back up many," Chris said. "It was too didactic."
Neither Amelia nor Chris knew exactly what they wanted out of their experience at L'Abri, but they had a word for it: "authenticity." That idea is far more important to today's L'Abri students than winning debates with secular intellectuals or strategizing to overturn Roe v. Wade. Though most hold firmly to conservative social values, they resent the assumption that their faith is chained to a prescribed political position. As Amelia said, "I don't want to be a white American girl who votes for Bush."
The personal spiritual quest has always been a priority for those who come to L'Abri. The daily routine has changed little over the years, a combination of communal interaction and private study meant to facilitate personal growth. Chores occupy half of each day, and students spend the other half reading and listening to recorded lectures at Farel House, the clapboard chalet that serves as L'Abri's chapel and houses a modest library. There, students hunch over tables and lean against the ledge of the stone fireplace in the wood-paneled room, adjusting their headphones and taking notes. In cold weather, Farel House is drafty, and they wrap themselves in blankets. In the summertime, they pull their chairs onto the balcony, prop their feet on the railing, and watch the mountains over the edges of their books.
Alumni from decades past who have visited recently say they notice a change. "The people here when I've been visiting are not as serious," said Kyle McCormick, who first came in 1982. Of course, everyone seems to believe that L'Abri was at its best when they were there. The faddish intellectualism of L'Abri's earliest years must be taken with a grain of salt. But current workers agree that, as Laughery put it, "the emphasis has shifted to personal issues, which people less readily see as related to ideas."
The workers, who meet with students one-on-one each week to guide their studies, struggle to pull them out of their own heads. "For a lot of people, [L'Abri] is more about personal spirituality, which makes sense—that's the way religion is branded in the U.S.," said Jasie Peltier, a tall blonde from Houston who became a Christian at L'Abri when she came four years ago. Peltier tutors mostly female students, and though she'd prefer to talk about philosophy and theology, she usually ends up talking about boys. "No one has a clue what 'authenticity' is," she said. "They think it's spilling your guts, purging. They think, I'm going to be real here, and being real means sharing, over-sharing." In the evenings, students crowd into the small office on the first floor, which houses a single computer open for use after dinner. They squeeze onto the futon and sit cross-legged on the floor, swapping stories about past romances, crushes, and relationships gone sour.
Workers say this slumber-party atmosphere often fades a month or so after the start of each term, as students settle in and begin to confront their real reasons for taking several months off from school or work to come to L'Abri. Between peeling potatoes, hacking at weeds, and laughing through volleyball games on the grassy court overlooking the valley, students explore their faith (or lack of it—the occasional atheist finds his way here) by means very different from the apologetics of Francis Schaeffer. Those few students who have read any of his books consider him largely obsolete. The modernist philosophy that he targeted in most of his writings, the bogeyman of existentialism, is passé. "Now the question is, Is there truth at all?" said worker Thomas Rauchenstein, a soft-spoken Canadian with sandy brown hair and a close-cropped beard. "Postmodernism's critique of truth is more of a factor in students' thinking."
During one lunch at L'Abri, Rauchenstein led a discussion of biblical inerrancy over ham sandwiches on homemade bread (despite its meager budget of 2 Swiss Francs per person, per meal, L'Abri feeds visitors well). Students hunched forward in their chairs. They offered ideas about what it meant to interpret the Bible literally or call Scripture inerrant. Some strayed into fairly liberal territory; a quiet Presbyterian boy sitting across from me, fresh out of Southeastern Bible College, looked stricken.
No one, however, challenged the idea that the central events of the Gospels are literally true. Indeed, a few of the students told me afterward that they wished more atheists were around, like in the old days. Rachel Davies, 23, a Seventh-day Adventist from Washington State who heard about L'Abri from a pastor who came in the 1970s, said she'd expected "a backpacker atmosphere and hippies. … When I walked in, I was taken aback by all the Christian people. I saw the crosses dangling around their necks, and I thought, This will be different from what I expected."
Though they sometimes come seeking debate, students and workers today have no use for Schaeffer's presuppositionalist apologetics, which he adapted from the teachings of his professor at Westminster Theological Seminary, Cornelius Van Til. Van Til's aim "was to show the non-Christian that his worldview in toto and in all its parts must logically lead back to full irrationalism, and then to show him that the Christian system provides the universal which gives a valid explanation of the universe.
"It is Christianity or nothing," Schaeffer explained in a 1964 lecture at L'Abri. He believed that a Christian could reason with a nonbeliever, but only because nonbelievers' worldviews were inconsistent. Without realizing it, Schaeffer believed, they operated from uniquely Christian presuppositions, such as universal morality, an orderly universe, and ultimate meaning in life. If they were logically consistent, Schaeffer said, cynics would reject these assumptions and commit suicide.
"Presuppositionalism can appear to be humble, but actually it's quite arrogant," said Rauchenstein as we sat in an alcove off the dining room, surrounded by shelves of glossy art books. "It says, 'You can't critique my assumptions.' Students today have the despair of having lost that certainty." The postmodern critique of objectivity has saturated them. "We're at a transition point, philosophically," said Peltier. "People talk in the language of postmodernism, but what they want from Christianity is very much modern."
In other words, when students say they seek authenticity, what they really want is certainty, an inner knowing. Convinced that they won't find it intellectually, many pursue that feeling of conviction through experience: in the communal life and worship at L'Abri; in the books by emerging church authors that are popular with many students, and in the charismatic worship style, that—though Pentecostals have never been a significant presence —is no longer taboo here.
Uncertain Legacy
L'Abri's remote location has always provided a haven for Christians who feel exhausted by the culture that raised them. To Charlie Hamill, a blond 31-year-old who wanted a break after a decade of post-college bartending in Missouri, L'Abri offered an opportunity to "get away from American life—the culture of 'I've got to have everything and be doing everything,'" he said. Nichole Mick, from outside Vancouver, felt "really tired of North American evangelical culture," she said. "One of the worst times in my faith was at a Christian university. You see a lot of phoniness. … We go to church, do the handshake, smile, but inside we don't know."
Even during his final years, Schaeffer remained a critic of mainstream evangelicalism, which he considered unconscionably apathetic. But the political action that he advocated turns off most current L'Abri students, and the workers are pointedly critical of American culture and national policy. They try to awaken students to the underlying assumptions that frame how they see the world, just as Schaeffer did, and to explore the arts and sciences without worrying that such realms are "anti-Christian."
"I don't necessarily agree with [Schaeffer]," said George Diepstra, who taught biology courses at Northeastern Illinois University in Chicago before retiring to L'Abri to work with students. "He opened doors for us to engage with culture more, but I'm not sure he often did it himself."
A quarter-century after the death of its charismatic founder, during a new era in which—largely due to Schaeffer's influence—L'Abri is far from the only or the best place for a budding Christian intellectual to go, the peculiar Alpine retreat is unsure of its role. For one thing, it is not the sole arbiter of Schaeffer's legacy. Shortly after L'Abri was founded, Schaeffer's daughter Susan and her husband, Ranald Macaulay, established a branch outside of Cambridge, England. More recently, L'Abris have popped up as far afield as Massachusetts, Sweden, and Korea. Members of the L'Abri Fellowship are far from agreement on their obligations to their heritage.
Laughery, who was cagey on the subject, implied that other branches have remained more conservative. Shortly after Schaeffer's death, the family divided over leadership of the original L'Abri: Prisca's younger sister Deborah and her husband, Udo Middelmann, left to found the Schaeffer Foundation across the valley in Gryon, Switzerland. They have told mutual acquaintances that "our theology is bad," said Prisca. "They think John [Sandri] doesn't believe in inerrancy the way they do—but I know they've liberalized on some things, too."
The staff would like to believe that L'Abri is "ahead of culture, the vanguard, a light to Christians," said Greg Laughery. But they admit that their community is a marginal place: a safety valve for the few who find their way to it. "L'Abri will continue to exist as long as the evangelical church is putting off so much of its youth," said Sandri. "Ninety percent of the students are [saying]: I believe all the right things, but there's no reality to my faith."
Molly Worthen, a New Haven, Connecticut–based writer, is working on a book about evangelical intellectual life.
Related Elsewhere:
L'Abri's website hosts blogs from its Switzerland and England sites.
Previous articles on the Schaeffers and L'Abri include:
Francis Schaeffer, the Pastor-Evangelist | Bryan A. Follis on his book, Truth with Love. (May 22, 2007)
Learning to Cry for the Culture | Let's remember Francis Schaeffer's most crucial legacy — tears. (March 19, 2007)
L'Abri Turns 50 | Francis Schaeffer's ministry is bigger than ever. (May, 2005)
The Book Report: Things We Ought to Know | Charles Colson's apologetic—and call to action—is in the tradition of Francis Schaeffer. (January 10, 2000)
The Dissatisfaction of Francis Schaeffer (Parts 1 and 2) | Thirteen years after his death, Schaeffer's vision and frustrations continue to haunt evangelicalism. (March 1997)
Inside CT: Midwives of Francis Schaeffer | March 3, 1997
Books & Culture recently hosted a discussion between Os Guinness and Frank Schaeffer on Schaeffer's new book about his parents.
Have something to add about this? See something we missed? Share your feedback here.
Our digital archives are a work in progress. Let us know if corrections need to be made.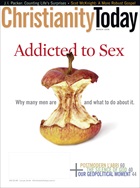 This article is from the March 2008 issue.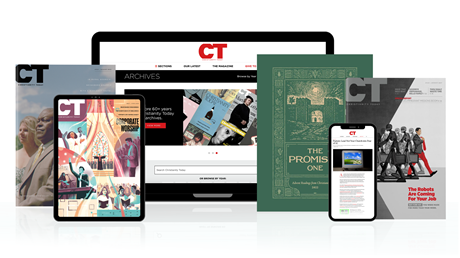 Annual & Monthly subscriptions available.
Print & Digital Issues of CT magazine
Complete access to every article on ChristianityToday.com
Unlimited access to 65+ years of CT's online archives
Member-only special issues
Subscribe
Not Your Father's L'Abri
Not Your Father's L'Abri