Last year 138 Muslim leaders released A Common Word Between Us and You, a promising statement to the Christian world stressing common ground between the two great missionary faiths. Christians responded publicly by gathering with Muslims and Jews at Yale University this past July for dialogue, a good part of which was devoted to affirming the similarities between the great Abrahamic faiths.
Despite a strong Trinitarian statement at Yale from pastor Leith Anderson, and the realization of many of the Christian participants how wide the gulf is between Christianity and Islam on a host of issues, some evangelical leaders, including John Piper and Al Mohler, worry that in such conversations vital Christian doctrines about God can become blurred. Rick Love of Frontiers, for example, says Christians and Muslims worship the same God. Really?
Despite undeniable similarities, all monotheisms are not alike. Love notes that many Muslims who later become followers of Christ say that they worshiped the true God all along, but only with partial knowledge. Certainly God can reveal himself to Muslims however he chooses, but Islam does not lead lost sinners to God. Only Jesus does.
Yes, we should speak gently and respectfully, but if we truly love Muslims, we must tell them the truth as God has revealed it. Scholar of Islam Kenneth Cragg noted, "As long as Christ is Christ, and the church knows both itself and him, there will be a mission to Islam." I agree.
How can we engage in conversation and still stick to our theological guns? I propose employing the Apostles' Creed—a time-tested and easily digestible template of basic Christianity—to remind ourselves how much our beliefs differ from Muslims'.
• I believe in God, the Father almighty, creator of heaven and earth.
While Muslims and Christians both ascribe omnipotence to the Creator, only in Christianity is he revealed as Father. "Christians," Timothy George has noted, "predicate something essential and irreducible about God that no Muslim can accept: We call him our heavenly Father."
• I believe in Jesus Christ, his only Son, our Lord, who was conceived by the Holy Spirit, born of the Virgin Mary …
Although our Muslim friends revere Jesus (calling him Isa) and believe he was born of a virgin and is coming again, they deny his divinity, saying he is one of many prophets. But Christians see him as the second person of the Godhead, in a community of love from all eternity with the Father and the Holy Spirit. This is not just a theological disagreement. The deity of Christ is the sine qua non of Christian theology and mission. There is no salvation if Christ is not truly God and truly man. "No one who denies the Son has the Father," the disciple whom Jesus loved stated categorically. "Whoever acknowledges the Son has the Father also."
• … suffered under Pontius Pilate, was crucified, died, and was buried; he descended to the dead.
Most Muslims believe Jesus only appeared to die on the cross. They reason that God would never allow his prophet to suffer such ignominy. But Christianity holds that Christ's crucifixion, which is foolishness to Jew, Greek, and Muslim, atones for sin and offers peace with God. "And being found in appearance as a man," Paul said, "he humbled himself and became obedient to death, even death on a cross!"
• On the third day he rose again; he ascended into heaven, he is seated at the right hand of the Father, and he will come to judge the living and the dead.
Muslims deny the Resurrection and certainly don't believe that Isa can stand in God's place as judge. But Christians do, affirming Paul's confession that "every knee should bow" to Jesus, "the name that is above every name."
• I believe in the Holy Spirit, the holy catholic Church, the communion of saints …
Muslims also believe the Holy Spirit supported the ministry of Isa, but, being strict unitarians, they deny the Spirit's deity.
• … the forgiveness of sins, the resurrection of the body, and the life everlasting.
Muslims have no assurance of salvation. According to Muslim scholar Abul A'la Maududi, "Man will stand by himself—helpless and alone—to render his account, and awake the pronouncement of judgment, which shall be in the power of God alone." This produces fear. Such fear should be alien to Christians, however, who believe that Christ intercedes for us, having entered the Most Holy Place, thus ensuring our firm hope: "I write these things to you who believe in the name of the Son of God," says John, "so that you may know that you have eternal life."
Let the dialogue continue, but with the Apostles' Creed in hand.
Amen.
Editor's Note: Rick Love, the former international director of Frontiers, has contacted CT to say that this article quotes him out of context and makes it look like he does not agree with Stan Guthrie's thesis ("when in fact I do agree with his thesis"). Although Love did write of Christians and Muslims that "we both worship the one true God," he also wrote in the same context that "our views of God differ primarily regarding the Fatherhood of God, the Trinity, and especially regarding the life, teaching, death and resurrection of Jesus Christ." He also wrote that the Muslim "view of God falls short of His perfections and beauty as described in the Bible." According to Love, he models his approach to Muslims on Paul's approach to the Athenians who worshiped the Unknown God. (See Acts 17, where Paul proposes to tell the Athenians more about the God they worship in ignorance rather than telling them that they worship a false god.)
Related Elsewhere:
Christianity Today reported on the A Common Word Between Us and You statement.
Stan Guthrie's previous columns are available on our site.
Have something to add about this? See something we missed? Share your feedback here.
Foolish Things
Stan Guthrie is an editor at large for Christianity Today and author of Missions in the Third Millennium and All That Jesus Asks. His column, "Foolish Things," ran from 2006 to 2007.
Previous Foolish Things Columns:
Our digital archives are a work in progress. Let us know if corrections need to be made.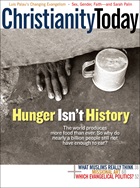 This article is from the November 2008 issue.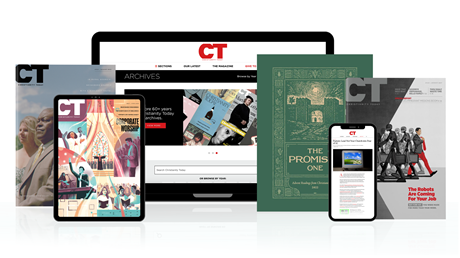 Annual & Monthly subscriptions available.
Print & Digital Issues of CT magazine
Complete access to every article on ChristianityToday.com
Unlimited access to 65+ years of CT's online archives
Member-only special issues
Subscribe
All Monotheisms Are Not Alike
All Monotheisms Are Not Alike