Not long ago, I was talking with a friend about why we teach the Christian classics. "It's like getting to sit down with our grandparents in the faith," I said. "When we're young, we think we're too busy to listen to Granny. But when she dies, we wish we'd taken the time to learn from her wisdom." My friend agreed. "But you do have to admit," she said, "a lot of what the saints wrote is pretty weird."
In Julian of Norwich: A Contemplative Biography (Paraclete Press), Amy Frykholm doesn't ignore the tension between the saint we love and the odd character who worries us. Indeed, she makes this the entry point into her project. We are eager for affirmation, delighted by the all-embracing love of this medieval saint's most famous line, quoted in T. S. Eliot's Four Quartets: "All shall be well, and all shall be well, and all manner of things shall be well." But when we actually sit down to read Julian, she can seem pretty weird.
Consider this statement of her desires in A.D. 1373: "I wanted to have every kind of pain, bodily and spiritual, which I should have if I died, every fear and temptation from devils, and every other kind of pain except the departure of the spirit." Reading a line like this, I can't help think that if Julian were a member of my church, I would encourage her to see a counselor.
"For contemporary readers," Frykholm notes, "Julian's declaration that at a young age she 'desired a bodily sickness' coupled with her depictions of Christ bleeding on the cross are off-putting and impenetrable." Why does this woman whose counsel sounds gentle and wise seem so obsessed with suffering? Yet this is the same woman whose expansive vision of God's mercy we find so appealing.
My guess is that Frykholm does not flee from the apparent contradictions of Julian's faith because she has faced these tensions herself. A daughter of the church, Frykholm had her doubts about the assumptions of the evangelical world of her childhood. But Frykholm is not one to cut and run. For her, doubt seems always to seek understanding. (As a graduate student in literature, this disaffected evangelical wrote her dissertation on the Left Behind novels.) Here is an author willing to contemplate the messiness between what we say about God and what we do and say in real life. The result in Julian of Norwich is a sympathetic and realistic portrayal of a saint who, as it turns out, is both holy (that is, set apart) and as complicated as you and me.
Maybe the most imposing challenge for any biographer of Julian is that we know next to nothing about her actual life. The historical record is not merely thin; it's practically nonexistent. We have a few bequests in her honor on record at St. Julian's parish and a single account of a contemporary receiving counsel from the aged anchoress (a type of hermit devoted to contemplative prayer and living in a cell attached to a church). But other than that, all we have is the text Julian wrote—Revelations, as it is most often rendered. Archbishop of Canterbury Rowan Williams has said that Julian's short book "may well be the most important work of Christian reflection in the English language." That its author was practically overlooked by the record keepers of her day tells us something about both their assumptions and her determination.
Given the absence of hard facts, the temptation in telling Julian's story could be to chronicle her message rather than her life. But Frykholm seems to intuit that this would be a betrayal of who Julian was. Frykholm opts, instead, to imagine Julian's life through eleven "windows"—events we know of either because Julian mentions them in her text or because they happened during the time she lived in Norwich, England. Through these windows, Frykholm helps us see the church that Julian would have known, smell the stench of the streets she walked, and feel the loss from a plague that killed most of Norwich in A.D.1349. Her "contemplative biography" is thus more imaginative nonfiction than year-by-year chronicle. Better said, it reads with the energy of a novel and the insight of a spiritual classic.
As to the power of Frykholm's words, I need only quote a representative passage:
Picture Julian. She sits at a plain oak table in front of an upright writing desk with parchment attached to it by iron clips. She has brewed ink from crushed oak galls and rainwater, aged with an iron nail. The dark and murky liquid waits in a horn fitted to the desk. … She breathes deeply, checks the steadiness of her hand, focuses her mind just as she does for hours of prayer, and begins. This writing, too, is prayer.
Did it really happen just so? We cannot know, but we can be grateful to Frykholm for taking us there. Imagining the life behind Julian's classic text, we are given a space to join Julian at prayer.
Which leads me to the key insight of this biography, the pearl of great price that makes it worth even more than the gorgeous piece of literature it is. By entering imaginatively into the life that Julian lived in a place and time much different from our own, Frykholm shows us something about ourselves: namely, that our calculated distance from suffering in the modern world has something to do with our lack of understanding when it comes to the love of God. In short, Julian's compassion grows out of her passion—a suffering both in and of the church, but a suffering that nevertheless reveals the love at the heart of the church. Julian gets God's love not because she retreated from the world and focused on spiritual things, but because "she chose Jesus over the bliss of heaven."
Contemplating a crucifix that began to drip blood onto what she thought would be her deathbed, Julian saw and later wrote about a vision of God that was revolutionary to the church authorities of her day—indeed, to many church leaders in our own time. Frykholm imagines Julian as an obedient and pious member of the medieval church, not eager to rock the boat. (Subversive theology in 14th-century England didn't get a woman a book contract; it was more likely to get her killed. Even still, Revelations is believed to be the first English-language book written by a woman.) Moved by the all-encompassing love of the Christ she saw, Julian asked about the hell and purgatory she had heard about from her priest. Christ showed her nothing. But this did not make her a universalist. It scared her to death.
The resolution Julian came to might help anyone who has struggled to reconcile their own experience of God with what seems to be the logical conclusions of doctrine. The teachings of the church were like a ceilinged room, Julian concluded, while her vision of God was—like God—as broad and vast as the sky. She could no more leave the church than a person can live without a home, exposed to the elements. But her visions—her knowledge of the sky, so to speak—could help her better understand life inside the church. The wide-open air left room for mystery even while the church offered her a home.
Because Julian stayed and did not flee, we know her as a saint and not a heretic. I can hardly think of a better saint for the church in a time when so many outside the faith admire Julian's compassion but cannot reconcile it with the seemingly exclusive claims of Christianity. Here is someone who professed holy obedience to a mystery she could not understand, all the while wrestling with her own doubts, questioning Jesus, and lending an ear to friends who did not understand. For this she sacrificed everything, going into her anchorite's cell, never to return. Dying into the church, she rises to speak a word of hope in our own time: "Dear brother and sister who doubt: there is room in God's home for you."
Jonathan Wilson-Hartgrove (Jonathan WilsonHartgrove.com) is the author most recently of The Wisdom of Stability: Rooting Faith in a Mobile Culture (Paraclete).
Related Elsewhere:
Julian of Norwich: A Contemplative Biography is available from ChristianBook.com and other book retailers.
Previous Christianity Today articles mentioning Julian of Norwich include:
Choosing Celibacy | How to stop thinking of singleness as a problem. (September 12, 2008)
John Ortberg on Hope Management |  Optimism is the one responsibility no leader should delegate. (Leadership Journal, February 11, 2008)
The Mystics | Why did mysticism flower in the medieval world—and why did women often lead in it? (Christian History, April 1, 1991)
Women in the Medieval Church | A Gallery of Christian Women Writers of the Medieval World. (Christian History, April 1, 1991)
Have something to add about this? See something we missed? Share your feedback here.
Julian of Norwich: A Contemplative Biography
Paraclete Press
2010-06-01
220 pp., 23.46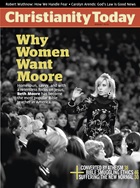 This article is from the August 2010 issue.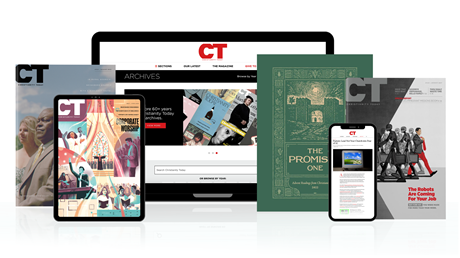 Annual & Monthly subscriptions available.
Print & Digital Issues of CT magazine
Complete access to every article on ChristianityToday.com
Unlimited access to 65+ years of CT's online archives
Member-only special issues
Subscribe
A Curious Saint
A Curious Saint