With the battle over health-care reform winding down, the U.S. Congress is poised to tackle the financial arena. But ministries are crying foul over the potential reach of a proposed Consumer Protection Agency.
Dan Busby, president of the Evangelical Council for Financial Accountability (ECFA), is particularly concerned that the proposal may require anyone offering financial education to submit its curriculum to Uncle Sam.
"The heart of the issue is the breadth applied to 'financial activities,'" Busby said. "Churches and ministries would be subject to regulation and additional administrative costs under the bill."
ECFA and other concerned groups won a small victory by persuading the House of Representatives, which passed a version of the bill December 11, to exclude nonprofit donor communications from the agency's reach. But the Senate may not be as sympathetic to exempting nonprofits' financial activities.
Kirstin Brost, the Senate Banking Committee's communications director, said the bill focuses on large financial institutions that caused the current fiscal crisis. "There is language that says the Consumer Protection Agency should take a risk-based approach to regulating non-bank financial institutions," she said.
Busby doesn't expect final action any time soon. In the meantime, a consortium of nonprofits plan to press their case on Capitol Hill.
"The big concern I have is that there is no information … on what rules will be put in place," said John Ashmen, president of the Association of Gospel Rescue Missions. Eighty percent of the association's 275 members offer some form of financial counsel to clients. "You don't know how the broad authority is going to be used," he said.
When Congress altered rules for charitable deductions of automobiles five years ago, it cost Willow Creek Community Church $50,000 in annual paperwork costs (including hiring someone to process the forms), said chief financial officer Brian McAuliffe.
"I can't even fathom what it would require in terms of credentialing teachers and getting documents approved," said McAuliffe, whose church offers finance classes and has created a national stewardship education ministry called Good Sense.
Dave Briggs, director of Enrich Financial Ministries at Central Christian Church of the East Valley near Phoenix, worries that the legislation could violate the Constitution.
"I'm at a loss as to how someone in government could regulate what we're teaching in our classes, any more than they could regulate what's taught Sunday morning," Briggs said.
Forcing churches to curtail or cut back financial counseling couldn't come at a worse time, said Chuck Bentley, CEO of Crown Financial Ministries. Noting figures showing that personal household debt ($13.8 trillion) is higher than the federal deficit ($12.2 trillion), Bentley said Crown leads seminars and small groups in 1,300 churches annually.
"Any amount of oversight and regulation on our outreach will burden our abilities to provide much-needed ministry," Bentley said.
Related Elsewhere:
Previous Christianity Today articles on money & business and politics & law include:
Protecting Our Little Platoons | There's reason to be concerned for the future of voluntary organizations. By Charles Colson (June 10, 2009)
Church Pink Slips | Tax exemption means layoffs hit congregations' employees harder. (April 13, 2009)
Death Tax Resurrected | Churches and nonprofits poised to benefit from estate gifts. (March 31, 2009)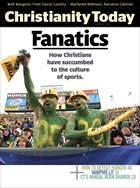 This article is from the February 2010 issue.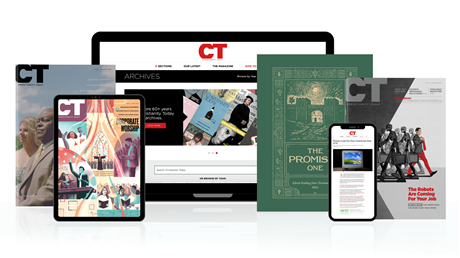 Subscribe to Christianity Today and get access to this article plus 60+ years of archives.
Home delivery of CT magazine
Complete access to articles on ChristianityToday.com
Over 120 years of magazine archives plus full access to all of CT's online archives
Subscribe Now
Casting Too Wide a Net
Casting Too Wide a Net