Graham Tomlin has a radical goal: to bring theology back to the heart of the church. You'd think it would already be there, but Tomlin, on the pastoral staff of Holy Trinity Brompton Anglican Church in London, believes the local church has neglected sound theological teaching for the past 200 years.
"It began when universities began to become secular in the 18th and 19th centuries," says Tomlin, also the principal of Holy Trinity's St. Paul's Theological Centre and the dean of St. Mellitus College, an Anglican theological school. "Theology was being taught apart from Christian life and separate from the churches, to the impoverishment of both. Seminaries started in reaction to that, to provide Christian alternatives to the secular university. Yet those remain one step removed from real local churches."
Holy Trinity is best known as the place where the Alpha Course—which teaches seekers the basics of the Christian faith—launched in the late 1970s and has since been used by over 13 million people worldwide. Tomlin, who has led several Alpha courses, says the class works "because it offers an unthreatening, lively context in which to hear more about Christianity, but crucially also the chance to disagree, debate, and tell stories. It also gives people a chance to experience the reality of God, which often cuts through some of the more sterile arguments."
Question & Answer
Your website says people are "searching for more from their faith." Explain.
Many are looking for faith that's more than a badge that defines them, but also [they want] to integrate faith more into the rest of their lives—and that includes the mind. Thinking through faith, relating it to science, politics, work, relationships—all of that matters. And to do that, you need basic theology.
And that's what St. Paul's Theological Centre provides?
Yes. Our vision is that churches themselves become theological communities where people think, talk, and go deeper in theology without having to leave their church. We have a lot to learn from Muslims and Jews—mosques and synagogues take their educational responsibilities far more seriously than most local churches can or do.
Why can't we laypeople leave theology to the professionals?
Theology is loving God with our minds, and Jesus told us to do that as well as with our hearts and souls. I firmly believe every Christian is a theologian. If theology is basically talking about God, if you do that to any extent, you are a theologian. The only question is whether you're a good one or a bad one—whether what you say is broadly true of God or false.
Church attendance in the UK has been in steady decline. What's your take on it?
While the majority of churches are struggling, one in five Anglican churches is growing. The key question is, can we find a way to enable the life in the growing churches to flow into the ones that are declining? That means various innovative forms of church planting and some bold decisions. And if church can increasingly be seen as the place that helps you live life better—to build relationships, to learn to become more generous, kind, forgiving, and humble—and can show that those things come about only in relationship with God, then I think it has a huge future in the UK.
More: htb.org.uk, sptc.htb.org.uk
Related Elsewhere:
Previous "Who's Next" sections featured Eve Nunez, Adam Taylor, Matthew Lee Anderson, Margaret Feinberg, and Jonathan Merritt.
Have something to add about this? See something we missed? Share your feedback here.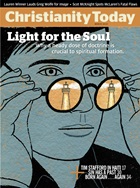 This article is from the March 2010 issue.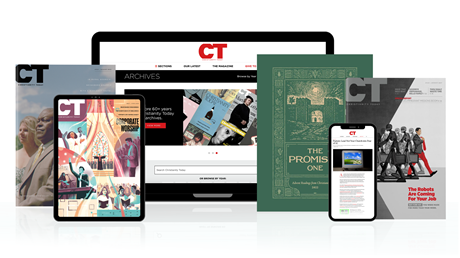 Subscribe to Christianity Today and get access to this article plus 65+ years of archives.
Home delivery of CT magazine
Complete access to articles on ChristianityToday.com
Over 120 years of magazine archives plus full access to all of CT's online archives
Subscribe Now
Deep Faith
Deep Faith