How should Christians who have a passion for evangelization relate to Islam? For North Americans, the question took on new urgency in the wake of September 11. But Christians in Muslim-majority societies have dealt with the question far longer. Growing up Christian in Syria gave Chawkat Moucarry many opportunities to interact with Muslims and learn about Islam. In this installment of the Global Conversation, World Vision International's director of interfaith relations describes his commitment to both dialogue and mission.
I have never understood why some people look at dialogue and mission in either-or terms. In my experience, these words belong so much to each other that they should never be divorced. Evangelical Christians (whose theology I share) have shown an unwarranted suspicion of dialogue, simply because some have used it as a substitute for mission. Not only are the two words compatible, but they must shape each other.
I have always believed in God and Jesus Christ. Growing up in a Muslim-majority society, I knew as a child that I was different, and I gradually realized that this difference implied that I had something precious to share with my Muslim friends.
I was born into a Catholic home and was an altar boy in my early teens. I attended a missionary primary school, which gave me my first opportunity to discuss religion with my Muslim peers. However, my significant conversations about Christianity and Islam started after I moved to a government secondary school, where the majority of pupils were from working-class families. I was surprised to realize that many Muslim schoolmates were very interested to know more about Christianity and Christians. And I wanted to better understand Islam. A unique opportunity presented itself when the teacher of Islamic religious education granted me permission to attend his class. I was the only Christian there. He regularly asked me to give my views as a Christian on certain topics. These discussions extended outside the classroom.
In Paris, after I graduated in Christian theology, I felt as an Arab Christian a compelling need to relate my faith to Islam. That required me to study it. The need was reinforced after I started working for the International Fellowship of Evangelical Students among Arab and Muslim students. Sometimes they would ask me challenging questions that I had not seriously considered as a theological student. Hence, it wasn't difficult for me to find research topics for my Islamic Studies dissertations at the Sorbonne.
For my first degree, I looked into the Islamic charge against the reliability of the Bible, and in my Ph.D. dissertation, I examined Islamic and Christian teachings on forgiveness. Needless to say, studying Islam unavoidably meant re-examining my major Christian beliefs, which I had often taken for granted. My work with students included setting up book tables at university campuses and leading Bible study groups, as well as speaking in public debates in France and abroad on Christianity and Islam.
For 12 years I worked for All Nations Christian College, a mission-oriented Bible college in Ware, England. I was in charge of its Islamic course, to which I invited a Muslim lecturer to contribute each year. His or her talks were one of the high spots of the course, as they provided an opportunity for a genuine and often animated interaction between students, the speaker, and me.
For three years now I have been working for World Vision, whose mission statement echoes the "mission statement" Jesus proclaimed at the synagogue in Nazareth (Luke 4:18-19). The Christian aid organization operates in 20 Muslim-majority countries, with Muslims composing most of the staff in places like Afghanistan, Mauritania, and Somalia. My work includes providing orientation on Christianity and Islam to all our staff. It has been fascinating to learn from each other about our respective faiths—and often about our own. Without ignoring the distinctive beliefs of each tradition, knowing our common ground enhances our work for the common good of the communities we serve.
What is dialogue?
I take dialogue to mean a deliberate effort to engage genuinely and respectfully with each other; a willingness to listen and understand; a readiness to learn and be challenged. It is also a desire to relate to, communicate with, and be understood by one another. Christian-Muslim dialogue focuses on the two faiths and their implications for individuals and communities in this life and the next.
For many centuries, Christians in the Western world have either ignored or confronted the Muslim world. Ignoring Muslims is no longer an option in our "global village," where Muslims and Christians live next to each other. Some Christians relate to Muslims in a confrontational way. They consider polemics a perfectly legitimate way to approach Islam. Polemics, as its derivation from the Greek (polemik&243;s, "of war") suggests, is about waging a war of words against Muslims by attacking their religion. This approach is counterproductive. It usually provokes a defensive response—Muslims becoming more radical in their beliefs—and often an offensive reaction too—Muslims attacking Christianity even more vehemently. A polemical engagement with Islam produces more heat than light, and is incompatible with "the gospel of peace" (Eph. 6:15), which is about reconciliation, love, and forgiveness.
Christian-Muslim dialogue often takes the form of apologetics for at least two reasons. First, Christianity and Islam make conflicting truth claims about God's revelation, which for Christians reached its climax with the coming of Jesus Christ, and for Muslims with the disclosure of the Qur'an. Second, Islam acknowledges Christianity and Judaism as God-given religions. At the same time, it rejects the core of the gospel (the divinity of Christ and his crucifixion and resurrection). Christian apologetics is about giving a defense of the faith to those who criticize it (1 Pet. 3:15). This, however, should be done with "gentleness and respect" for critics. Even in a heated debate, the Christian apologist must refrain from polemics, personal attacks, and derisive or hostile arguments about Muslims and their religion.
Welcome and witness
We often think of dialogue as verbal engagement, but this is a very narrow view. Dialogue is first of all about an open attitude toward others, a disposition that reaches out and welcomes people who are different or even antagonistic. Dialogue is a way of life. Understood this way, Christian-Muslim dialogue is an encounter at three distinct and interrelated levels. Jesus' encounter with the Samaritan woman (John 4:1-26) is paradigmatic.
First, Christians and Muslims meet each other as human beings. They have much in common—physical and emotional needs, human and spiritual aspirations, joys and sorrows, hopes and struggles.
Second, they meet as monotheistic believers who share many beliefs (for example, creation, human stewardship, divine guidance, sin, forgiveness, final judgment) and ethical values (for example, moral standards, the sacredness of human life, sexual fidelity, a commitment to the poor), even though the way they think of these is not exactly the same.
Finally, Christians and Muslims claim to be God's witnesses on earth. Christians and Muslims have huge misunderstandings about each other's faith. Removing the misunderstandings is an integral part of dialogue. As we explain our faiths to one another, each community bears witness to the Creator according to its own perspective.
We can measure a fruitful dialogue by its outcomes.
It should result in a better understanding of each other's faith and of one's own.
Dialogue should lead to better relationships between the two communities and strengthen their social commitments.
Dialogue is also an excellent school for tolerance. It helps us overcome our ignorance, our prejudice, our self-centeredness, our fanaticism, and our spiritual pride.
Is conversion a legitimate goal in dialogue? Yes. It is perfectly legitimate for believers who take seriously the exclusive claims of their religion to try to persuade others of the truth they proclaim. There is nothing wrong with hoping and even expecting that some people, having carefully examined these claims, will make a life-changing decision as a result of transparent and free dialogue. Unless we accept conversion as a possible outcome for dialogue, our claim to be tolerant remains unproven.
Relating to Muslims Christ's way
Muslims find a lot in their scriptures about Christianity and Christians. Because Islam is a post-Christian religion, Christians do not find anything about Islam in the Bible. However, Jesus gave us a clear and helpful command about how to relate to people in general: "So in everything, do to others what you would have them do to you, for this sums up the Law and the Prophets" (Matt. 7:12). How do we want Muslims to relate to us and to our faith? I would like to highlight some implications of the Golden Rule for Christians who want to engage missiologically with Islam and Muslims.
First, as an expression of loving our neighbors, we must show respect to Muslims and to the heart of their identity—their prophet, their religion, and their scriptures. This attitude requires us to avoid catch questions, derogatory comments, and inflammatory language. True, some Muslim polemicists and extremists do not comply with the Qur'anic recommendation to argue with Jews and Christians "in the best possible way" (Qur'an 29:46). But this is no excuse for Christians to indulge in vitriolic criticisms of Islam.
This does not mean abstaining from criticisms of Islam. But when we have critical comments to make, we need to put them in the least offensive language and to ensure as far as we can that they are substantiated. Jesus enjoins his disciples not to be na&239;ve and to look critically at self-proclaimed prophets (Matt. 7:15-20); in the same breath, he commands them to take a long, critical look at themselves (Matt. 7:1-5, 21-23).
Second, we should do our best to be fair. This means, for instance, keeping a balance between highlighting similarities and pointing out differences when comparing Christianity and Islam. Focusing on either will give a distorted image of Islam. Fairness also requires comparing like with like—for instance, not comparing moderate Christians with extremist Muslims, ideal Christianity with popular Islam, beautiful texts in the Bible with problematic passages in the Qur'an, and so on. Some Christians are often tempted to compare Islamic teaching with the New Testament, which is understandable. However, Christians do not disown the Old Testament, and it would be unfair to ignore the Old Testament when looking at issues such as holy war, polygamy, the penal code, prophethood, and theocracy.
Finally, we need to study Islam and befriend Muslims. It is legitimate, in fact necessary, for Christians to use Islamic material in their interactions with Islam, but it is critically important that we adopt a humble attitude. We need to acknowledge that the Muslim community is the custodian of its own tradition. Its members are the authoritative interpreters of their scriptures, not us. Some approaches tend to Christianize Islam, others to demonize it. Neither does justice to Islamic teaching, which should be considered on its own merits.
A Christian perspective on Islam ought to be at the same time incarnational, sympathetic, and critical. It should be concerned more with Muslim people than with Islam. Muslims are first and foremost human beings, made in God's image and loved by God as much as we are. As disciples of Jesus Christ, we are under a double obligation to love our Muslim neighbors as ourselves and to share the Good News with them. Not only do the two commands go hand in hand, the second is best carried out as an expression of the first. Dialogue is indeed the privileged way of "speaking the truth in love" (Eph. 4:15) to Muslims and members of other religious communities.
Chawkat Moucarry is World Vision International's director of interfaith relations. He has written several books and articles, including The Prophet and the Messiah: An Arab Christian's Perspective on Islam and Christianity (IVP, 2001); The Search for Forgiveness: Pardon and Punishment in Islam and Christianity (IVP, 2004); and Two Prayers for Today: The Lord's Prayer and the Fatiha (CSS Books, 2007).
Have something to add about this? See something we missed? Share your feedback here.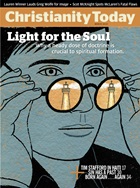 This article is from the March 2010 issue.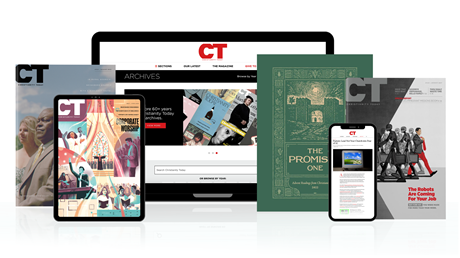 Subscribe to Christianity Today and get access to this article plus 65+ years of archives.
Home delivery of CT magazine
Complete access to articles on ChristianityToday.com
Over 120 years of magazine archives plus full access to all of CT's online archives
Subscribe Now
A Lifelong Journey with Islam
A Lifelong Journey with Islam