As a Pastor in the rice fields of rural Thailand, Chansamone Saiyasak assumes many roles.
He's a cultural anthropologist, studying the Buddhist and animistic beliefs that dominate the northeast part of the country, known as the Isan region. Practices like consulting witch doctors are common.
He's a human rights activist. After more than 170 years of Protestant missionary efforts in Thailand, only about 1 percent of the country's 65 million people are Christians. When believers face opposition—many Thai derisively call Christianity sasana farang, the "religion of the foreigner"—Saiyasak publicly defends them.
He's also a provider. When local children need food or education—continual necessities in Thailand—Saiyasak and members of his ministry, Mekong Evangelical Mission (MEM), step up.
And when Sunday morning rolls around, he's a pastor-evangelist, sharing the Good News with those who attend his church.
Saiyasak, 44, was born across the Mekong River that runs along the eastern border of Thailand, in war-torn Laos. His journey took him halfway around the world to a church in Antioch, Tennessee, and a Ph.D. program in Brussels, Belgium. He now runs an organization in Thailand that oversees nine churches, multiple businesses, a seminary, a radio ministry, an orphanage, and a school.
When Eternity Touched Reality
In the 1970s, Saiyasak's family fled Laos in the wake of the Vietnam War. They lived in a refugee camp in Thailand for two years until being accepted into the United States and plopped by the government into a Nashville ghetto. Saiyasak was about 11 at the time, the oldest of seven children. His family spoke no English and were some of the few Laotians in the predominantly African American housing project.
Meanwhile, Pastor Al Henson and Lighthouse Christian Fellowship, in the Nashville suburb of Antioch, believed that "God's intention was to bring the nations to us." Lighthouse members began a burgeoning outreach to Laotian refugees, including shuttling vanloads of Laotian children four times a week to the church for English classes and worship services. About 60 Laotian teens met weekly in a home Bible study, where Saiyasak interpreted.
Saiyasak was struck by how Lighthouse members demonstrated love to the Laotians, how they seemed to experience grace and a personal relationship with God—unfamiliar territory for the nominal Buddhist.
Saiyasak still recalls how a Scripture passage broke through to him one Sunday. "God touched my heart [in my] reading about the love of Christ. He was just all over me," he says, his voice breaking, his eyes welling. "I opened up my heart to God. That was the transformation—it was like eternity had touched reality."
Henson took Saiyasak under his wing and raised funds for Saiyasak and other Laotians to attend Lighthouse Christian School. Even as an adolescent, Saiyasak spoke of returning to Thailand to share Christ with his relatives.
Saiyasak graduated as valedictorian of his high school class and earned a degree from Liberty University in Lynchburg, Virginia, in 1990; he went on to earn three postgraduate seminary degrees—a master of divinity, a doctor of ministry, and a Ph.D. in theology and religious studies. But rather than put those degrees toward an academic career in the U.S., he returned to Thailand in 1992 to realize his dream.
Cultural Challenges
It's a sunny Sunday morning in November, and worship at Mekong Posai Church, which opened in 2006, is about to begin. Breeze rustles the mango trees; jasmine is in the air. Sandals and flip-flops are nestled in pairs on the porch beneath the church's arched entryway and its scalloped red clay tile roof. Women wash and sort rice, green beans, and basil leaves on the back porch in preparation for an after-service meal.
In Thailand, a church building is more than a meeting place, explains Jay Saiyasak, Chansamone's younger brother and the pastor of Mekong Posai. Having a permanent structure boosts the credibility of Christianity—it's here to stay, not just a fleeting thing—and ensures that converts have a support network.
Thai culture presents many barriers to spreading the faith, says Chansamone, whose 373-page doctoral dissertation examined how the gospel relates to Thai belief systems. Like many Asians, Thai hold group submission as one of their highest social values; they make decisions by deferring to and building consensus among the community and kin group.
Paul De Neui, associate professor of intercultural studies at North Park Theological Seminary in Chicago, says Thailand's collective culture is particularly strong in Isan, the poorest region in the country, where people depend on one another not only socially and religiously but also economically.
De Neui, a missionary in the Isan region for almost 20 years, says that when Thai become Christians, they are often ostracized by their families, so they form their own support networks through the church. The church thus takes on many social responsibilities, like making burial arrangements for Christians whose families refuse to do so. The churches in MEM's network, for example, have helped local Christians start and run micro-businesses, including a school bus company, a community store, and a childcare center.
About 50 stackable chairs take up a fraction of Mekong Posai Church's spacious marble tile floor. Some 5,000 people live in the area, but only about 70 are involved in the church, and sometimes, says Jay, the numbers dwindle even more.
The Little Church that Could
Despite the size of MEM's churches, Saiyasak and the organization have developed booming ministries. Mercy Christian School was registered in 2004 to help parents who had been leaving their children alone at home to work in the city. Saiyasak wrote into the charter that Mercy Christian exists to train children according to Christ's teachings. The school has grown from 43 students to about 1,200, occupying multi-story classroom buildings the size of football fields. The curriculum includes chapel services, Bible classes, and prayer. About 200 students have become Christians.
A nominal Buddhist, Saiyasak was struck by how Lighthouse members showed love to the Laotians, how they seemed to experience a personal relationship with God.
Despite cultural attitudes toward Christianity, the Thai government funds Mercy Christian because it is classified as "benevolent." In fact, government funding is already approved for more schools if MEM can raise the funds to start them.
Every year on December 5—the King of Thailand's birthday—the school sponsors the Christmas Cup soccer tournament. The event promotes a drug-free message, provides healthy competition, and serves to build bridges between the church and the community.
Divine Manifestation
Saiyasak's credentials bring respect in the broader community. He's one of the few who escaped the region during the war yet returned to serve, De Neui says. His mere presence is a testimony.
"There's no reason he should be living there. He could be a professor in a seminary in the United States," says De Neui.
Instead, Saiyasak is an activist, community organizer, and pastor in a culture that is indifferent or hostile to Christianity.
Recently Saiyasak preached to about 200 local pastors at a conference hosted by MEM. He taught on three themes of successful ministry in Thailand, what he calls the Three Ms: the message of the gospel; mercy, in the form of the orphanage and micro-businesses; and the miracle, a transformational encounter with Christ.
As important as preaching the gospel and showing mercy are, Saiyasak says, he never forgets the last m. "It's to experience the transformation, the miracle that God has done in our lives," he says. "That sustains the evangelism, the message, and the mercy of helping people. People need daily renewal, the continuous manifestation of God at work."
Marshall Allen is a journalist in Las Vegas. International reporting in Christianity Today is supported by a grant from John Stott Ministries.
Related Elsewhere:
Previous Christianity Today articles on Thailand include:
Churches Rescue Thailand's Sex Tourism Workers | Protestants and Catholics work against $2.2 billion industry. (November 1, 2009)
Child Sex Tours | The average victim is 14, and Americans make up 25 percent of the customers. (February 29, 2006)
Small Is Huge | Why Jesus favors mustard seed-sized ministry. (February 1, 2006)
Bangkok Dangerous | most average filmgoers won't care if the new Bangkok Dangerous is true to the 1999 original from Thailand of the same name. They just want to know if it's an exciting Nicolas Cage action flick. It's not.
Have something to add about this? See something we missed? Share your feedback here.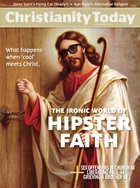 This article is from the September 2010 issue.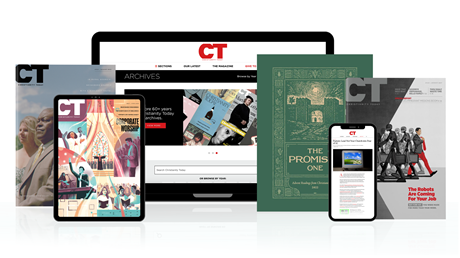 Annual & Monthly subscriptions available.
Print & Digital Issues of CT magazine
Complete access to every article on ChristianityToday.com
Unlimited access to 65+ years of CT's online archives
Member-only special issues
Subscribe
The Refugee Pastor That Could
The Refugee Pastor That Could