When was the last time we saw an issue on which President Obama and armed right-wing extremists could find some common ground? Did anyone imagine Sarah Palin and Angelina Jolie sharing a side in a national debate? How about Glenn Beck and the media outlet of the Communist Party USA?
And what if someone told you six months ago that the Ku Klux Klan would one day stand in agreement with the Reverend Jesse Jackson to denounce someone who wants to set an iconic religious object on fire?
The summer of 2010 has been an eventful one for issues relating to American Islam, and it was all set to come to a dramatic close this Saturday, September 11. Pastor Terry Jones and the small congregation of the Gainesville-based Dove World Outreach Center had planned to commemorate the ninth anniversary of the 2001 terrorist attacks on the World Trade Center and the Pentagon by burning around 200 copies of the Qur'an.
Reportedly, Jones may cancel the protest and head up to New York to try to convince Imam Feisal Rauf to relocate the Islamic center slated for construction two blocks from Ground Zero.
Everybody who is anybody has come out to condemn the burning. Gainesville authorities announced their commitment to enforcing the city's open-air burn ban. Dove's service provider pulled the church's website. And Jones inspired at least one copycat in Springfield, Tennessee. (Meanwhile, Westboro Baptist Church, perhaps the original shock-protest congregation, complained that nobody seemed to care when they burned a Qur'an back in 2008. They plan to reprise that protest now that Dove may back down.)
As the world unites to denounce Dove's incendiary intentions, Muslims are preparing for  Eid al-Fitr, the holiday that starts when Ramadan ends this evening. Reports suggest that Muslims in America are going to dampen the normally-festive event because of the overlap with the 9/11 anniversary.
"It is worrying Muslims to think they will be celebrating when others are mourning," said Warren Larson, director of the Zwemer Center for Muslim Studies at Columbia International University. "In response to a request by some Columbia International University students to celebrate with Muslims, the imam uncharacteristically said there wasn't time to prepare."
Larson said the planned Qur'an burning, as well as the nationwide objections to the planned Islamic center in New York, have already damaged relationships: "Muslim neighbors (immigrants from Pakistan) living near a friend's place in Columbia, S.C., kept asking last night why Americans don't like them," he said.
Muslims worldwide protested Dove's plans. In Afghanistan today, hundreds assembled to burn a U.S. flag in retaliation. Many chanted "Death to the Christians."
"It's a critical time for the American church, and a prophetic voice is needed in reference to Muslims," Larson said. "Christian leaders have spoken out against what's happening in Florida, but I think most Bible-believing, mission-minded, evangelical Christians are fixated on political problems."
Evangelicals, he said, need to realign their focus.
"They are obsessed with Islam but often for the wrong reasons," Larson said. "Christians feel threatened and are focusing on their rights and liberties, but not seeing their responsibility for witness with the hopes that Muslims come to know Jesus Christ as Lord and Savior."
"Paul said our real battle is not against 'flesh and blood, but against the cosmic powers of this present darkness,'" said Gerald McDermott, Jordan-Trexler Professor of Religion at Roanoke College. "This means our witness as Christians to members of other religions should involve patient conversation, not hostile argument.Plenty of listening and befriending before any attempt to persuade … . It means loving witness to others who sincerely believe they have the truth."
"We need to pray for Muslims," Larson said. "We need to respond biblically, as Jesus taught his disciples."
Douglas Wilson, senior fellow of theology at New St. Andrews College, warns against compromise in the midst of engagement: "Our reaction to a bad rhetorical move on the part of these Christians should not make us recoil into 'Internation[al] Interfaith Dialogue and Group Hug Day.' Islam remains a false religion."
"We may believe they have been deceived by spiritual forces," McDermott said, "but we must also be humble in our sharing, acknowledging that while the Truth has grabbed us, we neither know it in full nor (usually) live it well."
Related Elsewhere:
Christianity Today covered the plans in July. CT also posted an editorial today on engaging with Muslims.
Previous Christianity Today articles about the Qur'an include:
Out of Context | Debate over 'Camel method' probes limits of Muslim-focused evangelism. (March 23, 2010)
Amid Arrests, Another Outbreak of Violence in Pakistan | A mob in Pakistan went on a murderous rampage after a rumors spread that the Qur'an had been desecrated. (August 4, 2009)
Dirty Qur'ans, Dusty Bibles | If Leviticus or Jude suddenly disappeared from Scripture, would we notice? (June 20, 2005)
Islamic Fundamentals: The Qur'an | Christians have a responsibility to understand our Muslim neighbors and their beliefs. (March 1, 2000)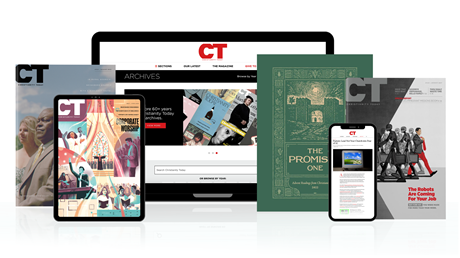 Annual & Monthly subscriptions available.
Print & Digital Issues of CT magazine
Complete access to every article on ChristianityToday.com
Unlimited access to 65+ years of CT's online archives
Member-only special issues
Subscribe
Qur'an Burning: The Neverending Story
Qur'an Burning: The Neverending Story