true
A dreary, explosion-saturated cross between Terminator, Twilight, and The Matrix, I Am Number Four spends about ninety minutes setting up the tent pole without ever really giving any back-story details—got to save something for the sequel, right? And it spends another twenty minutes on a climactic fight between a bunch of aliens who we know are evil because they dress like Goth teenagers and a bunch of aliens we know must be good because they look like WASP teenagers.
The premise of the film is that there are nine aliens hiding on earth from predators out to destroy them, thus terminating their race. In a before-the-credits action sequence, Number Three is killed in a jungle. Number Four/John Smith (Alex Pettyfer) feels a tattoo on his leg begin to throb, Harry Potter-like, so he knows the wicked Mogadorians are coming for him next. Henri, John's bodyguard in name only (he spends more time on the Internet trying to erase social media pictures that the alien assassins could use to track them down than in doing any actual guarding), figures they can probably disappear in central Ohio for awhile, despite John's emerging tendency to glow blue light from various appendages. In the tradition of great cinematic bodyguards, he sends John off to high school after John promises that he will blend in and check his cell phone every hour. A teenager who only checks his cell phone once an hour? Now that's going to stand out!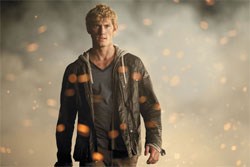 Needless to say, it takes John all of about five minutes to stick up for the local bullied nerd and make eyes at the quarterback's ex-girlfriend, an amateur photographer who likes to post her candid shots on the web. (Seriously, at this point I was wondering if the film were a $50 million PSA reminder to double check your photo security settings on Facebook.) Will the mysterious blond who torched John and Henri's beach bungalow find them in Ohio? Will the Mogadorians catch up with the pair before John has learned to master his powers? Will the chameleon that went into a bush and came out a dog (wasn't that a Hugh Grant movie title?) let us actually watch the transformation when it turns into something else?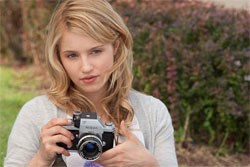 Snide jabs aside, this is material—representing the alienation of high school as literal rather than metaphoric—that could work if it had a fresh twist or were the least bit witty. Pettyfer has the Redford/Pitt square chin and dirty blond hair look working for him, even if his crooked grin is a bit more reminiscent of Owen Wilson. Teresa Palmer tosses off action quips with panache as she dispatches villains with apparent ease. Dianna Agron is nice enough as the innocent human who makes the superhero care. Did I mention she likes photography? It's not really any of the actors' faults that there is no character development here and hence no emotional weight in any of the battles. It is hard to care who wins a fight when the participants are—quite literally—just numbers on a scorecard.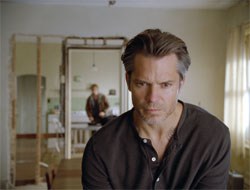 If we must apportion blame, I would say the chief culprits are writer Alfred Gough and director D.J. Caruso (Eagle Eye), probably in that order. Caruso uses a lot of edits and cuts to present the feeling of action but in a way that makes little spatial or chronological sense. (A scene where Sarah and John are attacked in a haunted house is such a particular mess of special effects, quick cuts, and temporal distortions that it is hard to think of a suitable but more polite synonym for "incoherent.")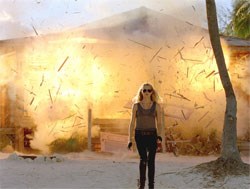 That said, there's way too much pressure on Caruso to deliver visual interest via the action scenes because the script has zero curiosity about any of these characters and their motivations. Why are they here? What are their powers, exactly? (Bending gravity? Mind control?) If the kids just past puberty are such lethal fighters, how did the whole race of them get wiped out? Why did they pick Earth? We are told in a postscript that it is worth protecting because it is a "good" place. I'm not looking for a Starman-like invocation regarding what's great about human nature, but surely there must be some reason for hiding the nine here … I mean other than the fact that we play enough Xbox that we know how to point and shoot when alien dinosaurs attack.
Talk About It
Discussion starters
Henri tells John that (purportedly) unlike the earthlings, members of his race will only fall in love once, and when they do, it will be forever. Who is the target audience for this film and what are the implications of their belief that there is no such (human) thing as loving forever?
John is reminded numerous times that others have made sacrifices on his behalf. Does someone making a sacrifice on your behalf create a moral obligation even if you did not ask for it? Why or why not?
How do we know (besides the fact that the movie tells us so) that John and his people are good and that the Mogadorians are evil? Is it possible to make moral judgments about participants in a conflict without some sort of narrative (or historical) context? If so, how?
The Family Corner
For parents to consider
I Am Number Four is rated PG-13 for violence and language; it has more of the former than the latter. One student calls his high school a "s---hole" and a female character dismissively refers to combatants with a well known crude euphemism for female genitalia. The violence is pervasive, particularly in the last thirty minutes, with lots of special-effects fighting. Several characters are stabbed with alien knives. For the most part the violence is of the explosion and destruction of property variety, though one CGI battle between alien animals is a bit more gruesome. There are several instances of school bullying.
Copyright © 2011 Christianity Today. Click for reprint information.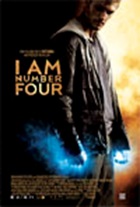 Browse All Movie Reviews By: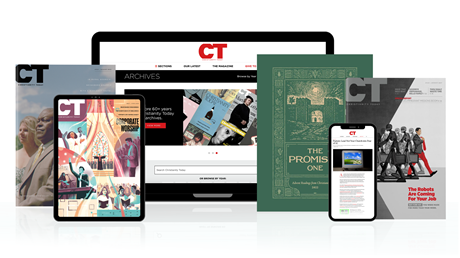 Annual & Monthly subscriptions available.
Print & Digital Issues of CT magazine
Complete access to every article on ChristianityToday.com
Unlimited access to 65+ years of CT's online archives
Member-only special issues
Subscribe
I Am Number Four
I Am Number Four