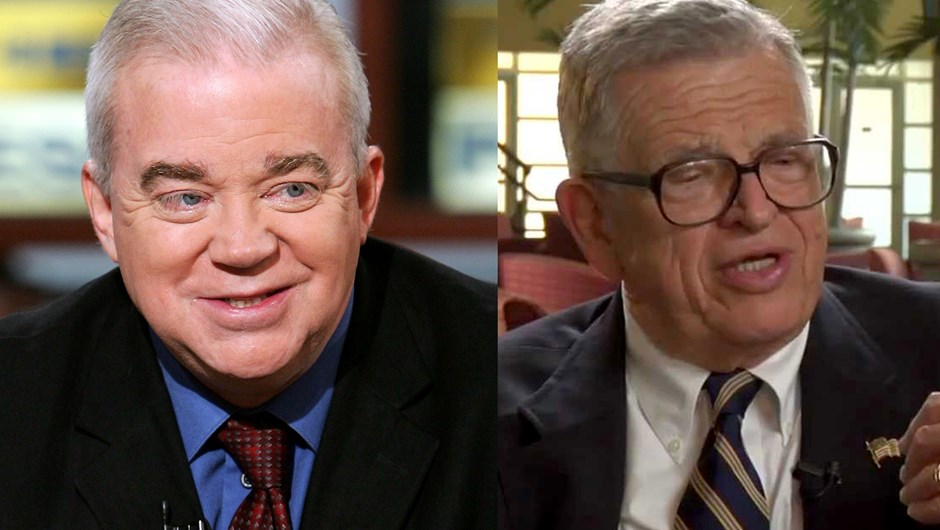 Image: Getty Images
We are both evangelical Christians who believe that our treatment of the poor, weak, and most vulnerable is how a society is best biblically measured. Yet we usually find ourselves at opposite poles politically and often differ with each other. We believe these political differences are normal and even to be expected among citizens expressing their faith in the public arena, for God is neither a Democrat nor a Republican.
In the aftermath of the horrible and senseless shooting in Arizona and some of the troubling responses to it, we, as leaders in the faith community, affirm with one voice our principled commitment to civil discourse in our nation's public life. The President rightly said that no act of incivility can be blamed for the profoundly evil shooting of Congresswoman Gabrielle Giffords and the tragic killing and wounding of 19 of her constituents. Nonetheless, we should not lose this moment for moral reflection and renewal. We must re-examine the tone and character of our public debate, because solving the enormous problems we face as a nation will require that we work for a more civil public square.
We live in a world where evil is very real and, in Arizona, we have just witnessed a brutal example of human depravity that has broken our hearts. Yet, at the same time, the nation has been inspired by the heroism of so many ordinary people who rose to that terrible occasion and demonstrated our most noble human virtues. This tragedy reminds us that we always have a choice to appeal to our "better angels" or our worst. We believe that the faith community should lead by example and model the behavior that is informed by our biblical teachings—behavior that also essential to the survival of democracy.
First we affirm the politics of conviction. Conviction is not inconsistent with civility, which is far deeper than political niceness, indifference, or weakness. We recall the example of Dr. Martin Luther King Jr., who could never be accused of a lack of passion; yet he persisted in the non-violent treatment of his adversaries, hoping to win them over rather than to win over them.
Where moral concerns lie beneath our political debates, we should be firm in conviction yet also open to genuine dialogue (as Dr. King always was), and be "quick to listen, slow to speak and slow to become angry" (James 1:19).
The obligation to show respect for others does not come from a soft sentimentalism but is rooted in the theological truth that we are all created in the image of God. How we speak to each other should reflect the honor and respect we owe each other as fellow human beings.
That means that when we disagree, especially when we strongly disagree, we should have robust debate but not resort to personal attack, falsely impugning others' motives, assaulting their character, questioning their faith, or doubting their patriotism. It also means recognizing in humility that "we see but a poor reflection as in a mirror" (1 Cor. 13:12). In other words, when it comes to policies and politics, we could be wrong.
We must be ever mindful of the language we use and the spirit of our communication. Arrogance and boasting are indeed sins, and violent language can create a poisonous and dangerous public atmosphere. We must take care to not paint our political adversaries as our mortal enemies.
The working of democracy depends upon these virtues of civility. Standing for principle is crucial to moral politics, but demonizing our opponents poisons the public square. Therefore we must strive for both truth and civility. To be able to pursue the common good and to preserve the peaceful transition of political power means a commitment to both moral and civil discourse.
The scriptural admonition to pray for those in political authority is more than a religious duty, it promotes good civic behavior. It is more difficult to hate someone when you are praying for them. Jesus' commandment to love our enemies, including those with whom we politically disagree, is even more challenging and defies the ideologies of both left and right.
These commitments are as demanding as they are necessary to the integrity of the faith community's witness but also, in their secular forms, to the working of democracy. Therefore we call on all citizens to model better behavior in the public square—in word and deed.
This could, and should, become a moment of reflection for the nation. The only redemption that might come from the horror we have seen in Arizona, and some of our worst partisan reactions to it, would be a renewed civil character in public discourse, and more restraint and respect in the halls of government and our media channels, moving us toward a kinder and gentler public square. That would be a fitting tribute to those whose lives have been lost or forever changed by this tragedy.
Jim Wallis is president and CEO of Sojourners and author of Rediscovering Values.
Chuck Colson is a former aide to President Nixon and the founder of Prison Fellowship and the Colson Center for Christian Worldview.
Related Elsewhere:
Earlier Christianity Today articles on civility include:
Putting Faith Over Politics after Tucson Tragedy (Jan. 14, 2011)
Civility Project Disbands after Low Interest in Congress (Jan. 11, 2011)
'Civility May Not Be Sexy' | Amid a call for civility, Christians trade political jabs. (Oct. 8, 2010)
Assemblies of God Leader Bows Out of Civility Statement | Signatories included nonevangelicals and people who support gay marriage and abortion rights. (Apr. 14, 2010)
Blog Comments and Christian Courtesy | Some otherwise loving believers could use a remedial course in table manners. By LaVonne Neff (Apr. 21, 2009)
A Gentle Plea for Civility | Why America needs An Evangelical Manifesto. By Os Guinness (May 9, 2008)
An Open-Handed Gospel | We have to decide whether we have a stingy or a generous God. By Richard J. Mouw (Apr. 3, 2008)
Attack Dogs of Christendom | Is this how to bring grace and savor to a crumbling civilization? David Aikman (Aug. 27, 2007)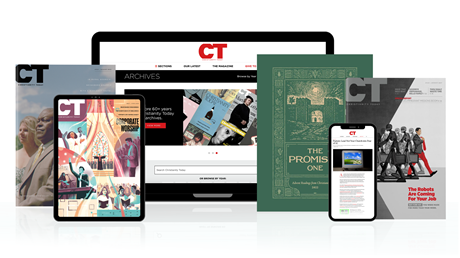 Subscribe to Christianity Today and get access to this article plus 65+ years of archives.
Home delivery of CT magazine
Complete access to articles on ChristianityToday.com
Over 120 years of magazine archives plus full access to all of CT's online archives
Subscribe Now
Conviction and Civility
Conviction and Civility