When atheist Sam Harris wrote his 2004 bestseller The End of Faith, a radical attack on religious belief in any form, he was prepared for strong rebuttals from Christians.
What may have surprised him was the vitriol in which many of the emails and letters were couched. The most hostile messages came from Christians (not Muslims or Hindus). "The truth is," he explained in the forward to his latest bestseller, Letter to a Christian Nation, "that many who claim to be transformed by God's love are deeply, even murderously, intolerant of criticism."
"How do I know this?" he asked rhetorically. "The most disturbed of my correspondents always cite chapter and verse." Indeed, Letter to a Christian Nation is his response to those vituperative critics and yet another weapon in the armory of people hostile to Christianity.
I am not surprised that Harris attracted negative feedback. What disturbs me, however, is the extent to which some Christians have turned themselves into the self-appointed attack dogs of Christendom. They seem determined to savage not only opponents of Christianity, but also fellow believers of whose doctrinal positions they disapprove.
A troll through the Internet reveals websites so drenched in sarcasm and animosity that an agnostic, or a follower of another faith tradition interested in what it means to become a Christian, might be permanently disillusioned.
None of the major figures of American Protestantism in the past quarter-century have been spared from attack, from Billy Graham to Rick Warren, from Tim LaHaye to Robert Schuller. The attacks, moreover, are not reasoned or modestly couched criticism, but blasts of ire determined to discredit beyond redemption the targets of the criticism.
The angriest websites are those belonging to small, but disturbingly visible, fundamentalist Protestant groups outraged that fellow Protestants appear to be holding out a welcoming hand to Catholics or Orthodox Christians.
Leading the charge against alleged ecumenists is Apprising Ministries (AM), a New Hampshire-based group whose leader is Southern Baptist pastor Ken Silva. Rick Warren, according to AM, is a "milquetoast." Schuller and the late Norman Vincent Peale are "the devil's duo." Richard Foster (a leading Quaker writer on Christian spirituality), Brian McLaren (a leader in the emerging church movement), and Joel Osteen (pastor of Lakewood Church in Houston) are "vipers of new evangelicalism" and "whitewashed tombs." Through the Web, such commentary gains a global audience—Christian and non-Christian.
Somewhat less intemperate, but scarcely less hard-hitting, is Way of Life Literature, whose website features books with titles like Billy Graham and Rome, The Pentecostal and Charismatic Movement, and Contemporary Christian Music. Having a book written about you is not necessarily a compliment at the Way of Life website. Tim LaHaye, co-author of the Left Behind novels, has, allegedly with his wife Beverly LaHaye, "a long history of extreme ecumenism." The story gets worse: Compounding his awfulness, LaHaye supposedly joined hands with three other near-unmentionables—Oral Roberts and Charles and Frances Hunter—at a celebration of the 50th anniversary of Charisma magazine, a "dangerous, unscriptural publication."
Then there is Pat Robertson, "one of the greatest deceivers in the church world today," and that hand-clasper with "Romanists" and "modernists," Elizabeth Elliot, widow of the martyred missionary in Ecuador, Jim Elliot. Elliot's great offense? Refusing "to separate from heretics." Oh, I forgot to mention: Elizabeth Elliot has compounded her sin by being a life-long Episcopalian.
It is easy to laugh at these websites, which feature subheads like "Mixed Swimming" (dangerous, of course) and "Bible Guidelines for Clothing." Often these sites seem convinced that every translation of the Bible done after the King James Version is a step toward apostasy.
Yet while there is no questioning the apparent sincerity of these attack-dog ministries, there is plenty of reason to challenge their approach. Lashing out in public at fellow Christians is objectionable—especially when the Christian influence on contemporary culture today is so weakened.
No attribute of civilized life seems more under attack than civility. If Christians blast each other from here to eternity with characterizations that differ little from the coarse vulgarity of cable TV, where on earth is the witness that brings grace and savor to our crumbling civilization?
Where is the gentleness, modesty, and wisdom with which we are supposed to shame those who mock and accuse the Body of Christ from outside?
Christians should set an example. By all means criticize fellow Christians if necessary, but do so with grace.
Related Elsewhere:
PyroManiacs, Jordan's View, Apprising Ministries, Conservative Reformed Mafia, and other blogs have already responded to this column.
Previous columns by Aikman include:
A Precarious Calm | A year after the July 2006 war, Lebanon's Christians face a murky future. (June 25, 2007)
Throwing Rocks at Israel | Ex-President Carter's new book is both misleading and dangerous. (March 28, 2007)
Compassionate Bedfellow | Ten years ago, a Jewish leader shamed Christians into caring. (February 13, 2007)
Garlic, Dracula, and Al Qaeda | Civilization itself is the target of extremist Muslims. (December 11, 2006)
Have something to add about this? See something we missed? Share your feedback here.
Global Prognosis
David Aikman is professor of history and writer-in-residence at Patrick Henry College and wrote for Time magazine from 1971 to 1994. Among his books are Jesus in Beijing and A Man of Faith: The Spiritual Journey of George W. Bush. His column, "Global Prognosis," ran from 2006 to 2007.
Previous Global Prognosis Columns:
Our digital archives are a work in progress. Let us know if corrections need to be made.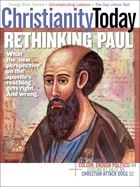 This article is from the August 2007 issue.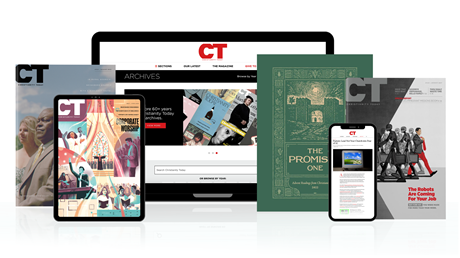 Annual & Monthly subscriptions available.
Print & Digital Issues of CT magazine
Complete access to every article on ChristianityToday.com
Unlimited access to 65+ years of CT's online archives
Member-only special issues
Subscribe
Attack Dogs of Christendom
Attack Dogs of Christendom