Last week's Faith and Freedom Conference appeared to signal Ralph Reed's return to national politics. The former head of the Christian Coalition has been out of the spotlight for years. His hiatus included founding a successful consulting firm and advising the Bush election campaigns. Five years ago, he failed to win the Republican primary for Georgia Lieutenant Governor after his involvement with lobbyist Jack Abramoff became public. But his new organization, the Faith and Freedom Coalition, is likely to bring Reed back to national politics.
Last weekend, the coalition held its second Faith and Freedom Conference, which featured a parade of the who's who of conservative politics, not the least of which were almost all of the candidates for President in the Republican field: Mitt Romney, Michele Bachmann, Jon Huntsman, Tim Pawlenty, Rick Santorum, and Herman Cain. Even libertarian-leaning Ron Paul and no-longer-contender Donald Trump made appearances. (Newt Gingrich sent a video message.)
The coalition is drawing attention because it has the potential of providing the infrastructure for a grassroots conservative movement that now includes tea party activists and social conservatives. Reed told The New York Times that the coalition's "market" is tea party supporters who also hold to conservative social values.
"I guess the best way I would describe it is sort of a 21st century version of the Christian Coalition on steroids, married with Moveon.org with a sprinkling of the NRA," Reed said in an interview with CBN's David Brody.
This new "Christian Coalition on steroids" was little more than a website two years ago, when Reed rolled out the organization. Last September, its conference had only a few hundred attendees (though it was ...
1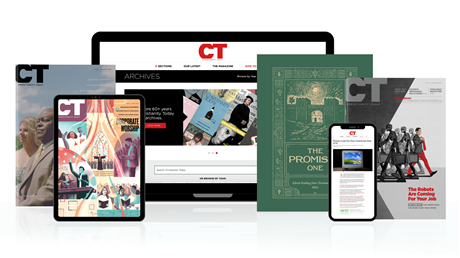 Find hope and historical insight. For a limited time, explore 60+ years of CT archives for free!
Daily devotions from Timothy Dalrymple during this pandemic.
Hundreds of theology and spiritual formation classics from Philip Yancey, Elisabeth Elliot, John Stott, and more.
Thought journalism that inspires you to think more deeply about your faith.
The Rise, Fall, and Rise of Ralph Reed
The Rise, Fall, and Rise of Ralph Reed