I sat in the chair with a sleeping baby on my lap. I held her close, and I prayed. I prayed about the things I wanted to be doing—responding to e-mail, taking a shower, writing an essay. And I admitted my fears to God: Those things feel so much more important than this. Yet I saw the lie I was succumbing to, and I looked once more at my daughter's round face, and I prayed that I would have faith in the importance of holding my child.
It takes faith to be a parent. It takes faith for me to care for our three children day after day. It takes faith to believe that this 30-minute episode of crying, or this midnight, bleary-eyed feeding, or this time-out for hitting your sister, or this poopy diaper—that these will bear fruit. That they matter, and even eternally.
In the midst of dirty clothes and unmade beds and the daily scramble to get food on the table, I remembered a little book I read a few years ago. As I nursed our daughter, I re-read Kathleen Norris's The Quotidian Mysteries: Laundry, Liturgy, and Women's Work. The book itself is relatively old—published in 1998 after Norris gave the Madaleva Lectures at St. Mary's College in Indiana—but the contents are timeless.
Its epigraph offers a definition: "Quotidian: occurring every day; belonging to every day; commonplace, ordinary." My life right now feels very ordinary and very repetitive. I am tethered to a child who needs to eat every three hours, who relies on me as her sole source of nourishment. And it is easy to believe that the quotidian stuff of life is the meaningless stuff, the stuff that gets done only to be taken up again, the stuff that gets in the way of "real" work or play.
Norris considers the everyday stuff of life essential to who we ...
1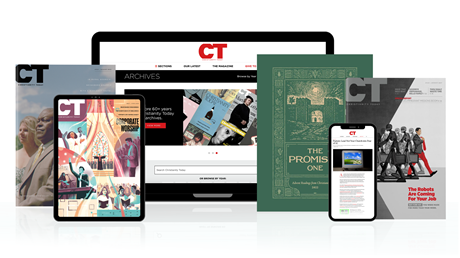 Subscribe to Christianity Today and get access to this article plus 65+ years of archives.
Home delivery of CT magazine
Complete access to articles on ChristianityToday.com
Over 120 years of magazine archives plus full access to all of CT's online archives
Subscribe Now
The Divine Grace of Diapers and Dirty Laundry
The Divine Grace of Diapers and Dirty Laundry