Nearly a year after Google introduced its nonprofit program that excluded churches, the company quietly modified its eligibility guidelines to allow them back in.
Google for Nonprofits offered free and discounted packages of some of the company's premium tools for charitable organizations. But guidelines excluded numerous groups, including schools, political think tanks, churches, proselytizing groups, and any group that considers religion or sexual orientation in hiring decisions. (Christianity Today reported on the change last August.)
In February, Google modified its guidelines again to include several groups previously excluded from the program, including places or institutions of worship and programs that require membership or provide benefit only to members.
While many of Google's products are free to users and supported by advertising, Google for Nonprofits gives charities breaks on several products it charges for, including Google Apps (its competitor to Microsoft Office) and free advertising in its AdWords program. It is also rolling out some services first to its nonprofit members. Last week the company said it would first offer live streaming video on YouTube to its nonprofit members.
"We're constantly evaluating our services," said Google spokesman Parag Chokshi.  "Since launching Google for Nonprofits as a consolidated offering last year, we've received feedback from many organizations and believe this change will allow us to help more organizations take advantage of Google services."
Tim Postuma, web manager for the Christian Reformed Church in North America, said the change was unexpected but welcome.
"There was a lot of disappointment when they excluded places of worship," he said. "From what I saw when they put [the original decision] in place, it had a fairly big impact. I would think this reversal of that decision will have an equal but now positive impact."
Though complaints about the original exclusions may have contributed to the change, Google's motivation was likely mostly business related, said Lloyd Mayer, a professor at Notre Dame Law School.
"At the end of the day, these are customers. The people working for these groups are also potential customers while wearing other hats, whether as individuals or as business owners or whatever," Mayer said. "If you alienate them, they may go to rivals, and then you could lose not just the business of the church or the group, but all the other people that those groups interact with."
Mayer said the changes were a good move for Google, given the company's status. "They are in a lot of ways almost a utility, given how ubiquitous they are," he said. "For them to start differentiating between groups based on viewpoint issues, even though it's perfectly legal because they are a private entity, is problematic for them."
Some registration required
"To be considered for inclusion in the Google for Nonprofits program," the company says on its eligibility page, "an organization's 501(c)(3) status must first be publicly updated in Guidestar's online database."
To some observers, the requirement sounded like a significant obstacle. The IRS says that churches are automatically considered tax exempt and don't have to apply to the IRS for recognition of tax-exempt status. But some churches choose to do so anyway.
The process takes about a year to complete and requires an $800 filing fee, along with any fees a church might pay for professional tax services. "Most churches aren't going to go down that road just to get that benefit [of Google's services]," said church law attorney Frank Sommerville.
But Chokshi says it's a listing on Guidestar, not an IRS letter of recognition, that qualifies churches and other nonprofits. In fact, Google says it won't accept copies of IRS letters as proof of nonprofit status from any organization.
Guidestar, which collects tax forms and other data on nonprofits, says it already has entries for 286,000 churches. If accurate, that would be about 90 percent of the country's congregations. (For most houses of worship, the information is limited to the church's name, location, and a note that it is a church.)
While Google has opened up its nonprofit program to churches, several other kinds of nonprofit groups are excluded, including schools, childcare centers, health care organizations, and government entities. However, the company has similar programs for many of those kinds of organizations.
Churches have options beyond Google, said Nick Nicholaou, founder of MBS Inc., a provider of IT and accounting services to churches. For example, Microsoft has its own charity licensing program. Organizations like MBS can also provide services for churches, with the added protection of keeping their information on private servers instead of on public ones, he said.
"Corporations should never trust sensitive information to the public cloud," he said. "Email and a lot of documents that a corporation would have shouldn't be in this realm. They should be in the private side."
Related Elsewhere:
See our earlier coverage of churches and Google for Nonprofits.
In 2006 Christianity Today reported on Jews for Jesus' lawsuit against Google, which later settled out of court.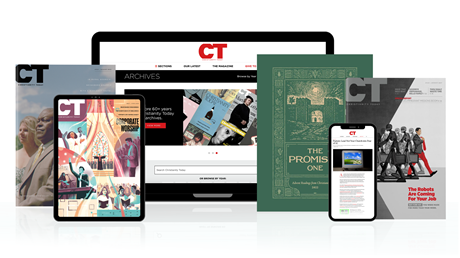 Subscribe to Christianity Today and get access to this article plus 65+ years of archives.
Home delivery of CT magazine
Complete access to articles on ChristianityToday.com
Over 120 years of magazine archives plus full access to all of CT's online archives
Subscribe Now
Google Brings Churches Back into Nonprofit Program
Google Brings Churches Back into Nonprofit Program