Update 4/19 (12:30 a.m.): Prison Fellowship tweeted the following: #ColsonNews update: Despite erroneous reports, PFM CEO Jim Liske reports Chuck Colson remains alive in hospital w/family at his side
Update 4/18: Jim Liske, CEO of Prison Fellowship Ministries, gave the following update this morning: "It is with a heavy, but hopeful heart that I share with you that it appears our friend, brother and founder will soon be home with the Lord. Chuck's condition took a decided turn yesterday, and the doctors advised Patty and the family to gather by his bedside."
Earlier: Charles Colson is recovering in critical condition after falling ill at a conference and undergoing surgery last week. The founder of Prison Fellowship had surgery on March 31 to remove a clot of blood on the surface of his brain after he had an intracerebral hemorrhage. On Thursday morning, his doctor said that Colson shows some encouraging signs.
"It's still very an hour-by-hour, day-by-day process as we're hoping his condition will improve," said Timothy George, dean of Beeson Divinity School at Samford University. "It may be a longer process of recovery, but we're grateful that he is somewhat cognizant."
Colson had a pacemaker installed recently and had a recent fall, George said.
Colson was giving the opening address at his conference over the weekend when he buckled at the knees, said Samuel Rodriguez, president of the National Hispanic Christian Leadership Conference, who spoke at the conference. Colson sat down to continue his introduction before he was put in a wheelchair and taken to a hospital across from Lansdowne Resort in Virginia.
The conference gathered evangelical and Catholic leaders to talk about the issues central to the Manhattan Declaration: marriage, the sanctity of life, and religious liberty.
"There were people there who would disagree on a plethora of issues but were gathering in relationship to Chuck," Rodriguez said. "It speaks accolades to the convening power that Chuck Colson has and the respect and affinity for him."
This year will be the first time in 34 years Colson will not spend Easter teaching and worshiping with inmates in a prison setting.
In 1973, Colson was indicted on Watergate-related criminal charges. After converting to Christianity and serving seven months in prison, he founded Prison Fellowship and published Born Again, becoming a prominent evangelical leader through his many ministries.
Colson faced a health scare in 1987 when he had surgery for stomach cancer and a painful recovery. He was in Georgetown University Hospital when he learned that former CIA director William Casey was in the room next to him. As Casey was on his deathbed, Colson pointed to a crucifix and asked if Casey knew what it meant. According to Jonathan Aitken's biography, Casey grunted in agreement. "Then you know it means that Christ died for your sins," Colson said. "It's important for you to know him personally at this time. Would you like to pray?" It was, Colson said later, "the real reason I was in that hospital."
During his recovery, Colson corresponded with Nixon, where he wrote, "It takes more than Watergate or a little cancer to hold me down. I'll be back stronger than ever."
Update: Eric Metaxas, who wrote biographies on Dietrich Bonhoeffer and William Wilberforce, will take over for Colson on his daily radio program that airs every weekday on 1,200 outlets. Metaxas, who wrote for BreakPoint from 1997-1999, will begin on Tuesday and continue for at least a month while Colson recovers.
Colson showed signs of progress Thursday, officials from Prison Fellowship told CT. He can hear, process information, and do commands given to him. "And that makes all the difference," his attending physician said. Colson's daughter, Emily, said that when his doctors were visiting on Wednesday, Colson gave them a "thumbs up." He continues to be listed in critical condition on Thursday afternoon.
Related Elsewhere:
The family and hospital have requested that people not contact or visit the hospital until further notice. However, those who would like to send a note of encouragement to Chuck or Patty can address it to:
Sherrie Irvin
Prison Fellowship Ministries
44180 Riverside Parkway
Lansdowne, VA 20176
Christianity Today published a lengthy profile of Charles Colson in 2001.
Colson writes a regular column for Christianity Today:
Flaming Truth: Recalling Francis Schaeffer's Challenge | With laser-like precision, Schaeffer hit on the fundamental issue of our day. (February 15, 2012)
Education Is in Our DNA | We should support every effort to upgrade our failing schools. (December 13, 2011)
The 'Big Love' Strategy | What are Americans learning from pop culture portrayals of polygamy? (October 18, 2011)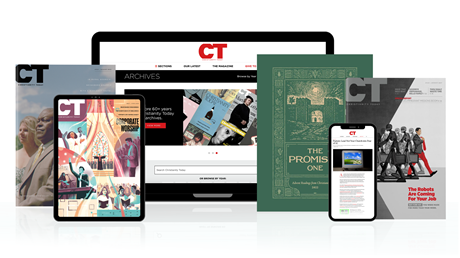 Subscribe to Christianity Today and get access to this article plus 65+ years of archives.
Home delivery of CT magazine
Complete access to articles on ChristianityToday.com
Over 120 years of magazine archives plus full access to all of CT's online archives
Subscribe Now
Chuck Colson in Critical Condition after Surgery (Updated: Family is Gathered with Colson)
Chuck Colson in Critical Condition after Surgery ...