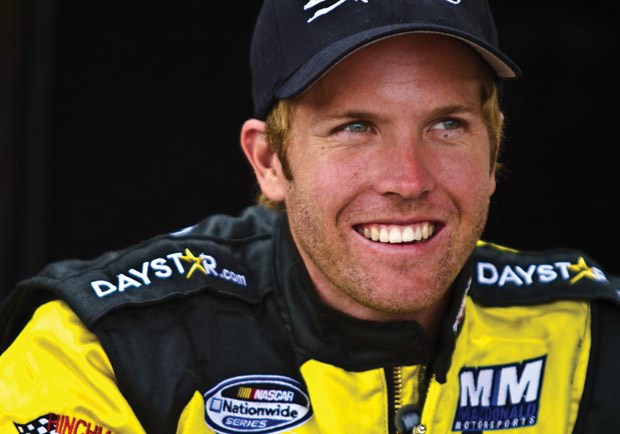 Image: Courtesy of Daystar Television Network
The TV spot was innocuous enough: NASCAR driver Blake Koch, 26 and a rising star, looks into the camera and urges viewers to register to vote, to "rise up and make our voices heard." But ESPN rejected the ad, citing "political and religious overtones," particularly on Koch's personal website, where he's open about his Christian faith. (ESPN later retracted its "religious" objection, but still declined the ad for violating its guidelines on "advocacy messaging.")
Without the national exposure, Koch's sponsor, Rise Up and Register, withdrew its support, worth over $1 million, leaving Koch scrambling for sponsors. Koch, who races in the Nationwide Series (sort of a training ground for NASCAR's popular Sprint Cup Series), says he has "complete peace" about his circumstances, which leave him seeking sponsors week after week—at a minimum of $35,000, just to get the car in racing condition. "But God always provides, and something will happen."
Rick Ware, owner of the team for which Koch drives, recognized the driver's potential even before he barely missed winning Nationwide's top rookie honors in 2011. "He's a good kid and a great driver, and only going to get better," says Ware. "But as a Christian business, we're also excited to have him on our team, because of his faith and his openness about it."
Question & Answer
Tell me about your spiritual journey.
I grew up in a Christian family, but I didn't really start living a Christian lifestyle until my early 20s. I prayed and went to church, but I just didn't have that relationship. Then one day a few years ago, I just decided I had to re-surrender my life to Christ, and I've been growing closer to him ever since.
How much of racing is risk-taking?
A lot, but you weigh the risk against the reward. Sometimes the risk gets you ahead, and sometimes you spin out and hit the wall.
What's it like to drive a car 220 mph?
Not much different from driving 80 miles an hour on the freeway, at least until things go bad. When you start wrecking or spinning that fast, that's when you realize how fast you're going.
How did losing the sponsorship affect your season?
I haven't had anything consistent enough to build momentum. The first part of the year was going well; I was top 10 in the points standings. Then when my primary sponsorship deal fell through, we weren't able to continue racing like we had been. We had to race on old tires and with worse equipment, and we slowly started falling down in the rankings. So we're in a little rut, waiting for something to happen.
Any hard feelings for ESPN after all this?
No. Obviously, somebody there made a mistake, but I have no intention of bashing them or fueling the fire. I could have ridden that media wave for months until I had a big sponsor, but that's not why I'm here. I live my life based on what Christ would do, so I completely forgive espn. I did my part of standing up for my faith, and the rest is out of my hands.
So, you still watch SportsCenter?
Oh yeah, all the time!
More: BlakeKoch.com, WareRacing.net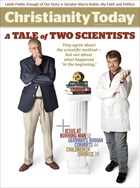 This article is from the Jul/Aug 2012 issue.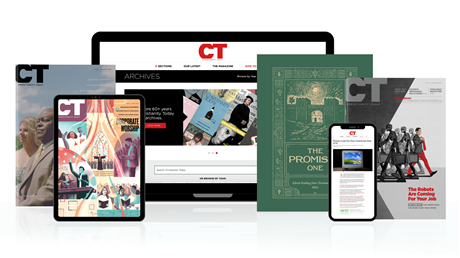 Subscribe to Christianity Today and get access to this article plus 60+ years of archives.
Home delivery of CT magazine
Complete access to articles on ChristianityToday.com
Over 120 years of magazine archives plus full access to all of CT's online archives
Subscribe Now
NASCAR Driver Blake Koch Takes a Stand for Jesus
NASCAR Driver Blake Koch Takes a Stand for Jesus