A few years ago, my family and I moved from a sprawling ranch with a finished basement to a rental townhome with harvest gold appliances and a kitchen counter the size of a Pop Tart. The place looked as though it had been designed by TV-sitcom architect Mike Brady.
We figured we'd be parked in this 1970s sitcom set for a few weeks, four or five months at most. We were there for more than two years. Writer Lisa Jo Baker recently described the way living long-term in what was supposed to be a short-term dwelling "stunted her hospitality and ate away at her contentment." Our groovy rental home had the same effect on me.
Oh, the stories I told myself during those years. Almost all of them began with, "When we move … " When we move, I'd reason, we will have people over for dinner again. We'll unpack our library. We'll plug into a church instead of keeping our relational distance. When we move, we will relaunch the kind of life we used to have.
I'd allowed the dated dwelling and temporary nature of our living situation to leech shalom from 750 irreplaceable days of life. I'd shed a healthy hope for a more functional living space on approximately Day 42 of our sojourn, replacing it with restlessness that oozed like hot tar from my soul.
In an ongoing attempt to pursue things that weren't mine to possess, I wished away part of the abundant life God had given me during those years. I am saddened to admit that only after we moved to that different home did I allow God's imperative words to confront my sin head-on: "You shall not covet your neighbor's house. You shall not covet your neighbor's wife, or his male or female servant, his ox or donkey, or anything that belongs to your neighbor" (Ex. 20:17).
This commandment is especially ...
1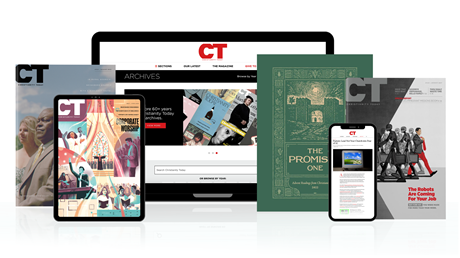 Subscribe to Christianity Today and get access to this article plus 65+ years of archives.
Home delivery of CT magazine
Complete access to articles on ChristianityToday.com
Over 120 years of magazine archives plus full access to all of CT's online archives
Subscribe Now
Green with Housing Envy: Bursting the Bubble of Coveting My Neighbor's Home
Green with Housing Envy: Bursting the Bubble of ...