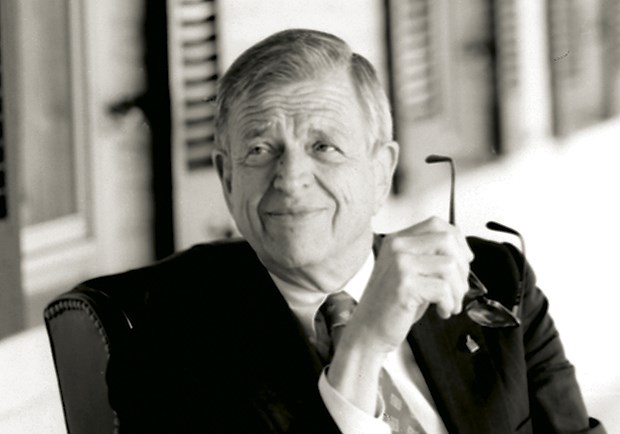 Image: Photo by Erik Stenbakken
In 1985, the year Charles Colson became a Christianity Today columnist, Gordon College professor Thomas Howard joined the Roman Catholic Church. CT devoted about seven pages to a special report on the conversion of this scion of an elite evangelical family. In 2012, it is hard to imagine the anguish that lay behind CT's handwringing.
At CT, we are under no illusion that the doctrines of salvation and the church taught by the medieval Western church are good for the soul. We believe that the Protestant Reformers accomplished a great work for God in renewing those doctrines through close attention to the teaching of the apostles and the church fathers. However, you can credit Colson, who died on April 21, for a major part of evangelicals' reduced anxiety about relations with Roman Catholics.
Colson became a Christian—an evangelical Christian—as an adult. He did not acquire skepticism of all things Catholic with his mother's milk. Instead, when he learned his theology from key evangelical theologians, he paid particular attention to the words and deeds of the great Dutch theologian and politician Abraham Kuyper (died 1920). Kuyper carefully articulated the doctrinal and philosophical differences between Rome and his beloved Geneva. Yet he admired Romanism's vigor in countries where it became disestablished. Kuyper believed that in the fight against modernism, Protestant Christianity could be effective only if it partnered with Roman Catholics.
Colson, like Kuyper, was concerned about the effects of modernism and later postmodernism on contemporary culture. And like Kuyper, he believed that unless believers are equipped with the critical tools of worldview thinking, they are unlikely to make any headway in redeeming culture.
When Colson and Richard John Neuhaus formed Evangelicals and Catholics Together (ECT), their new Protestant-Catholic initiative, the group focused its initial statement on the common mission of the church in the third millennium. That mission, their 1994 document said, involved contending together "against all that opposes Christ and his cause." In "developed societies," that included "widespread secularization" that had descended "into a moral, intellectual, and spiritual nihilism that denies not only the One who is the Truth but the very idea of truth itself."
Colson knew that we must aim our reform efforts at a long horizon.
Within the framework of Kuyper's vision, this was an excellent summary of what Protestants and Catholics needed to address together. However, this and later ECT statements inflamed residual separationism among evangelicals. Some of Colson's key friends shunned him, and Prison Fellowship lost $1 million in donations over this controversial initiative. Christianity Today editor David Neff worked behind the scenes to set up conversations that would help heal broken relations. In 1999, Neff participated with theologians ranging from Erwin Lutzer and R. C. Sproul to J. I. Packer and Thomas Oden in drafting a biblical and distinctly Protestant formulation of the gospel that was a source of unity for those on both sides of the ECT imbroglio. For strategic reasons, Colson stayed away from the meeting that drafted "The Gospel of Jesus Christ: An Evangelical Celebration," but he signed the statement, which had its healing effect.
Catholics, evangelicals, and Eastern Orthodox have continued to work together to address social decay and the modern secularism that underlies it. Their efforts are ongoing, but the impact is smaller than we might hope. In the United States, teen pregnancy rates have fallen, and the willingness to regulate abortion has grown. But the willingness to redefine marriage has also expanded, as have government threats to the liberty and independence of religious organizations.
Chuck Colson knew that we must aim our reform efforts at a long horizon. On this score, he took inspiration from the historical example of William Wilberforce, who for almost four decades pursued in the British Parliament the abolition of the slave trade and then slavery itself. Colson's 1985 CT article celebrating Wilberforce's persistence was titled "Standing Tough Against All Odds." Colson was under no illusion that we could mend American society as the result of a single election or Supreme Court decision. He knew that he, like Wilberforce, was called to a long obedience in the same direction. That is why he titled one of his CT columns "The Sky Isn't Falling." He perennially fought evangelical tendencies to play Chicken Little because they undermine efforts to reform society.
Like Wilberforce, Colson knew that he was called to comprehensive reform. Wilberforce fought not only the slave trade but also the poor working conditions of chimney sweeps and textile workers. He advocated education and prison reform and founded the world's first animal welfare organization. Likewise, Colson worked for justice reform and against prison rape. He advised the George W. Bush administration to fight against HIV/AIDS in Africa and to support human rights around the world. In all of these things, he built coalitions.
Unlike Wilberforce, Colson did not live to see his greatest aims achieved. But before he died, he saw his leadership exert tremendous force on American Christianity.
Related Elsewhere:
More articles on Charles Colson, his death, and his legacy include:
Chuck Colson and the Conscience of a Hatchet-Man | What's behind the snarky obituaries and media retrospectives infuriating many Christians. (April 23, 2012)
Evangelical Leader Chuck Colson Dead at 80 | The infamous convicted Nixon adviser became famous for prison reform, evangelical-Catholic dialogue, and his Christian worldview. (April 21, 2012)
Remembering Charles Colson, a Man Transformed | The real story of how "Nixon's hatchet man" ended up in, out, and back in prison (and the White House), shaping a movement in the process. (April 21, 2012)
Q & A: Karl Rove on Colson President Bush's deputy chief of staff explains the former Nixon adviser's widespread impact. (April 21, 2012)
The Legacy of Prisoner 23226 | After leaving prison, Charles Colson became one of America's most significant social reformers (July 9, 2001)
Colson was a regular columnist for Christianity Today from 1985 until his death.
Have something to add about this? See something we missed? Share your feedback here.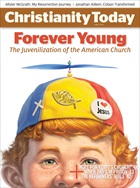 This article is from the June 2012 issue.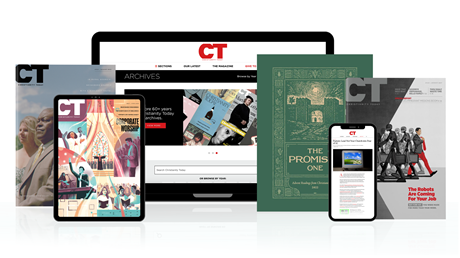 Annual & Monthly subscriptions available.
Print & Digital Issues of CT magazine
Complete access to every article on ChristianityToday.com
Unlimited access to 65+ years of CT's online archives
Member-only special issues
Subscribe
Why Catholics and Evangelicals Can Be United Against Nihilism
Why Catholics and Evangelicals Can Be United Against Nihilism