Are you a slut?
Have you ever been one?
Have you ever been made to feel like one?
Have you ever made someone else feel like one?
Have you ever called someone a slut, even if only in your mind?
Chances are that most of us fall into one or more of these categories.
It's funny how some words in our language are considered "swear" words and are regulated by the FCC, and other words aren't technically in this category, yet are viler than some of the banned words. Slut is one of those words. It even sounds ugly: a hiss that slides into a grunt and slams shut, case closed. It cuts deep in both sound and sense.
The word's long history in the English language has so many uses that it's nearly meaningless. Originally the term slut referred to a slovenly person (not necessarily female) and later came to be an acceptable name for a kitchen maid. But it's been used as an insult for a promiscuous woman for centuries. That still doesn't clear things up, however. In Noah Webster's 1828 dictionary, promiscuous meant "not restricted to an individual," making sex with more than one person, even, "promiscuous." Few today would adopt so strict a definition.
Now, over the past week, the word slut has made headlines, thanks to Rush Limbaugh's use of it (and then some) to disparage Sandra Fluke, a Georgetown law student appealing for government-mandated coverage of birth control. Don't get me wrong: The topic of what the government mandates and what our tax dollars pay for is more than fair game for public debate. Indeed, the more proper insult for Rush to have made would have been mooch. But now, as many others have noted, an important political debate has disappeared into the lethal quicksand ...
1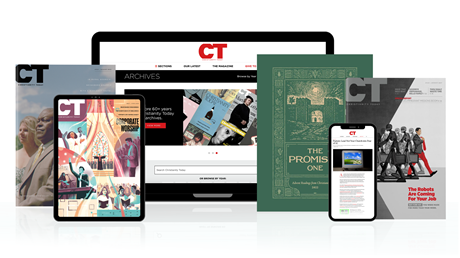 Subscribe to Christianity Today and get access to this article plus 65+ years of archives.
Home delivery of CT magazine
Complete access to articles on ChristianityToday.com
Over 120 years of magazine archives plus full access to all of CT's online archives
Subscribe Now
Why 'Slut' Cuts to the Core—of All of Us
Why 'Slut' Cuts to the Core—of All of Us