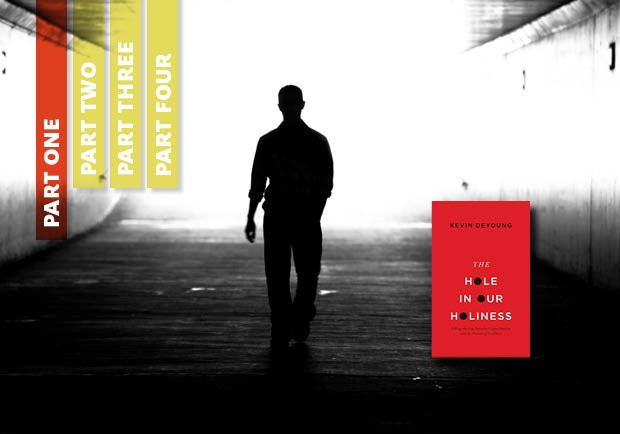 This is the second of a four-part series of reviews looking at Kevin DeYoung'sThe Hole in Our Holiness.
Holiness is an essential mark of God's people, but it's all too often ignored and dismissed. Kevin DeYoung's The Hole in Our Holiness asks readers to think again about this too-often neglected call. He underlines how passé the subject can seem these days and how resigned many Christians are to a sense of wanting to pursue other themes, lest they be either overwhelmed (no one finally succeeds at holiness) or legalistic (no one finds life in merely following the law). The consequence is what DeYoung sees as the "hole" between what we believe about God's purity and what we do to inhabit and live out that holiness ourselves.
DeYoung examines various facets of the biblical call to holiness and considers some of the strongest voices for holy living within his own Reformed tradition. He writes with theological conviction and passion, laying out a case for the recovery of faithful character and piety as one of the highest priorities of Christian pastors, leaders, and laity alike. Surely DeYoung is right about how needed holy living is among God's people, because it is both our calling (it's intrinsic to identification with our holy God) and our mission (it's essential as an authentication of our new life in Christ).
I respect and share much of the vision for holiness that DeYoung lays out. He underlines themes that the church, including me, needs to hear. I found myself both encouraged and challenged by his desire to pursue purity of thought and action in all aspects of my life, and I would think others will react likewise. He writes out of a pietism that will no doubt be familiar and defensible to many of his readers, even at a time when holiness itself may seem on the wane as a popular Christian theme.
I wish, however, that DeYoung would have spent more time exploring two additional themes: first, what lies beneath both the biblical call to holiness and so much of the church's—not to mention the culture's—dismissal of it; and second, the public implications of a holy life.
DeYoung dwelt more on New Testament letters than on the Gospels, often neglecting the ways Jesus worked to recast our understanding of holiness. Thus, his reading of some of the letters seemed less informed by Jesus' ministry among, with, and for the unholy than I would have wished. Jesus scandalized himself by pushing the culturally and religiously shaped boundaries of holiness. In doing so, he set those who follow him on a different course. DeYoung seemed to take a more predictable route. He seemed to take many biblical texts at a verbal level and didn't sufficiently explore questions of context and meaning. This approach fails to help the reader understand why and how God measures holiness, which makes it more difficult for many to understand the Bible's continuing relevance today.
Internal and Individualistic
God's people are to be holy. The character of our hearts, minds, and actions is to mirror God's own. We are to live into the breathtaking moral vision created by and for God's glory. To pursue a holy life means leaving our small, inverted lives behind in order to lean fully into the surprising freedom and life-giving righteousness of God. Awakening to God's sense of what is good and true and beautiful delivers us from a self-serving moral vision that is often petty and trivial, and replaces it with a moral imagination defined by nothing less than the depth and scope of God and God's kingdom.
Of course, the hope and failure of human beings to live such holy lives, including and especially God's people, occupies a central place in the Bible's portrait of our human dilemma. Made to flourish as creatures in God's image living in the fullness of the communion of Father, Son, and Spirit, we turn away from God. We choose a life resolutely bent towards ourselves, other people, and things instead. God's act of salvation culminates in Jesus Christ's life, death, resurrection, and gift of the Spirit, making a way for unholy people to be made holy. In Christ alone lay the unique means by which human beings are offered the way of salvation—a way of true human flourishing given to those adopted by grace into a new life in Christ. To live in Christ means thirsting to become those who embody God's holy life to each other and to the world.
A full-orbed vision of holiness, then, cannot be limited to matters of individual piety. That's why it's so unfortunate that DeYoung sticks largely to themes of holiness defined in internal and individualistic terms. The book did not ask compellingly practical questions about what public piety looks like. How does the pursuit of holiness call us to rethink the consumerism that captures the church as much as it does the surrounding society? How does our call to live moral lives that reflect the God we worship force us to reconsider various idolatries of power that God's purity would surely cast down and redefine? How might a call to holiness undergird and renew, for example, attitudes towards race and class? For an American church that often seems to believe that bigger is better, how does true piety call us towards a vision that is truer and deeper? How does piety call us to greater risk in sacrificial love, forgiveness, mercy, and justice? These are among other questions that surely would have made DeYoung's book richer, and would have moved it beyond more traditional, if neglected, categories.
DeYoung's book addresses and encourages important elements of a holy life. The hole in our holiness, however, seems deeper, larger, and even more urgent than the author suggests.
Mark Labberton is director of the Lloyd John Ogilvie Institute of Preaching at Fuller Theological Seminary's School of Theology. A contributing editor for Leadership Journal, he is the author of The Dangerous Act of Loving Your Neighbor: Seeing Others Through the Eyes of Jesus (InterVarsity Press) and The Dangerous Act of Worship: Living God's Call to Justice (InterVarsity Press).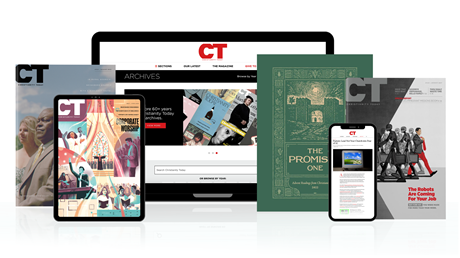 Annual & Monthly subscriptions available.
Print & Digital Issues of CT magazine
Complete access to every article on ChristianityToday.com
Unlimited access to 65+ years of CT's online archives
Member-only special issues
Subscribe
The Hole In Our Holiness Goes Even Deeper
The Hole In Our Holiness Goes Even Deeper