Contraception mandate takes legal hit
A federal judge granted a Colorado heating and cooling company a temporary injunction against the new Department of Health and Human Services contraception mandate. The Newland family, which owns Hercules Industries, Inc., filed a lawsuit stating that the insurance requirement—which includes coverage of morning-after pills and sterilization—would violate their Catholic convictions. Senior Judge John Kane, citing the 1993 Religious Freedom Restoration Act, ruled the couple "adequately established that they will suffer imminent irreparable harm," and noted the case raised questions "so serious, substantial, difficult, and doubtful" as to deserve "more deliberate investigation."
InterVarsity policy declared 'common sense'
The State University of New York (SUNY) at Buffalo has re-recognized InterVarsity Christian Fellowship (IVCF) as an official student organization. The club was suspended amid an investigation after a gay leader was pressured to resign. SUNY student associations cannot exclude students from becoming members; IVCF requires its student officers to agree with the organization's doctrinal statements, but has no restrictive membership clause. The school's Student-Wide Judiciary ultimately ruled it is "common sense, not discrimination" for a religious group to want its leaders to agree with its core beliefs.
Newest excuse for missing homework: religion
Missouri voters overwhelmingly passed a constitutional amendment in August that, among other things, will permit students to refuse school assignments or presentations that "violate [their] religious beliefs." Supporters of Amendment 2 argued that it protects religious expression in schools and other public forums. Critics argued it duplicates existing religious freedom protections and will prove a legal "nightmare for school districts."
Messianic Holocaust survivor receives residency
ISRAEL The Israeli Ministry of Interior granted permanent residency to Renate Kaufman, a Holocaust survivor who had been denied legal status for nearly three years on the basis of her Messianic Jewish beliefs. Permission came soon after the Jerusalem Institute of Justice, preparing a Supreme Court case on her behalf, told media that "her father was Jewish enough to be murdered by the Nazis, yet he is not Jewish enough for the Ministry of Interior." Kaufman now will be able to apply for Israeli citizenship, although she still lives in the United States.
Dozens deported for prayer vigil
SAUDI ARABIA A group of 35 Ethiopian Christians were finally deported from Saudi Arabia in August after being jailed since December 2011 for holding an all-night Advent prayer vigil in Jeddah. Religious freedom watchdogs reported that the 29 women and 6 men were physically and sexually "assaulted, harassed, and pressured" to convert to Islam while imprisoned for more than seven months. Saudi officials charged the group with " 'illicit mingling' of unmarried persons of the opposite sex," despite a 2006 policy promising to "stop interfering with private worship by non-Muslims," reported the Arabic Network for Human Rights.
State-funded religious schools win approval
UNITED KINGDOM Amid debate over Prime Minister David Cameron's plan to allow private groups to open free schools using state funding, the British Department of Education has approved more than 100 applications—one-third of which identify themselves as religious schools. Of those, 20 schools are designated "faith schools" that can accept or reject students' applications based on religious grounds. Despite a ban on creationism being taught in science classes, three schools holding creationist views were approved in July. The new schools will likely open in September 2013.
'Almighty God' keeps credit for security
The Bluegrass State's highest court declined to hear a case that would overturn a state law requiring Kentucky's Office of Homeland Security to emphasize security "cannot be achieved apart from reliance upon Almighty God." Of the seven Supreme Court justices, only Senior Judge Ann O'Malley Shake favored the law's review, writing that it compels religious belief because it carries criminal penalties for noncompliance. Last year, the state's Court of Appeals ruled 2–1 that the post-9/11 law was "constitutionally harmless."
.church, .bible domains draw comments
The Internet Corporation for Assigned Names and Numbers extended the comment period for its list of proposed new website endings, following a flood of feedback on faith-based domain names such as .church and .bible. Many comments on Life Covenant Church's .church domain application expressed support, but others opposed the bid out of discrimination concerns. However, the biggest objector to faith-based domains was Saudi Arabia. The Islamic nation filed 166 comments on 31 extensions, including .bible and .catholic.
World's oldest monastery threatened
TURKEY The Turkish State Treasury may soon repossess most of the grounds occupied by Mor Gabriel monastery since 397. In 2008, the treasury filed a land registration suit, claiming that the Syriac Orthodox monastery did not legally own the land and pay taxes for it. In July, the Supreme Court of Appeals ruled in favor of the treasury. Mor Gabriel now must appeal to the European Court of Human Rights if it hopes to retain the property.
Court reverses approval of insanity plea
A divided New Jersey Supreme Court reversed an appeals court decision to give Boyce Singleton a new trial because his jurors were never instructed to consider an insanity defense based on his religious beliefs. Singleton, who claims God told him to kill his pregnant girlfriend Michele Cazan in 2005, pled temporary religious insanity. However, the majority opinion stated Singleton was not entitled to the "deific command" defense because "the evidence does not clearly indicate that he failed to appreciate that killing Cazan was contrary to society's morals." Two justices concurred but argued that religious insanity defenses should be rejected entirely, because they "invite a defendant to exploit a core value of our society, respect for the religious beliefs of others, for tactical advantage." Two other justices dissented, arguing that "the majority has created a test so narrow as to be essentially non-existent."
Resignation of ex-spy pastor recalls Donatists
SWEDEN After the Church of Sweden found records that 68-year-old Aleksander Radler spent decades as an elite spy for East Germany's once-feared Stasi security apparatus, the Austrian pastor gave up his preaching license in August. "On the one hand, there was my work for God," he told Swedish newspaper Dagen, "and then the dark memories, irreconcilable with the Christian message, on the other." Ongoing debate in Europe over whether former Communist informants can serve as ministers mirrors when Augustine took on the Donatists in the fourth century.
'Punching preacher' banned from UK
UNITED KINGDOM Controversial North American revivalist Todd Bentley has been banned from attending revival meetings in England, Wales, and Northern Ireland. Officials refused the Canadian pastor access to the island nation because his deliverances are "not conducive to the public good." Bentley, who first made headlines in 2008 following revival events in Lakeland, Florida, uses controversial "means of physical force"—including choking, kicking, and punching—to heal people.
DreamWorks buys VeggieTales' owner
In a $155 million deal, DreamWorks Animation acquired Classic Media, the parent company of Big Idea and the VeggieTales brand (along with Gumby, Lamb Chop, Mr. Magoo, and many other brands). Big Idea will celebrate its 20th anniversary next year.
Have something to add about this? See something we missed? Share your feedback here.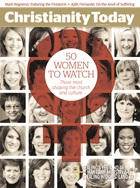 This article is from the October 2012 issue.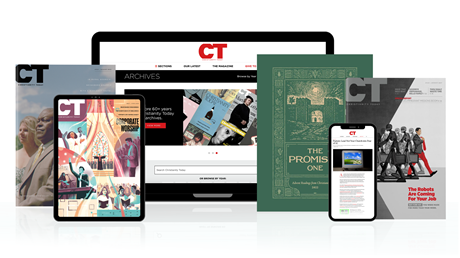 Subscribe to Christianity Today and get access to this article plus 65+ years of archives.
Home delivery of CT magazine
Complete access to articles on ChristianityToday.com
Over 120 years of magazine archives plus full access to all of CT's online archives
Subscribe Now
Gleanings
Gleanings