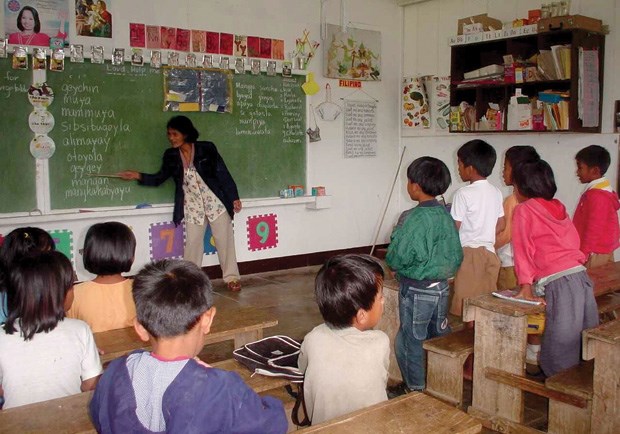 Image: Courtesy of Diane Dekker
In 2008, Ched Estigoy-Arzadon, a Christian, was working as an educator in a remote village in the Philippines when she received a call from a former professor, inviting her to apply for a job at the University of the Philippines-Diliman. The job was teaching educators to use "mother tongue-based multilingual" instruction for children—a method that's gaining traction worldwide, aided significantly by Christian educators and mission groups.
In the Philippines, teachers were long allowed to teach only in English or Filipino, the country's two official languages. Students in school who spoke in their mother tongue—one of the 171 living languages on the archipelago in the Pacific Ocean—could be routinely fined. During this time, millions of students dropped out, or started parroting or rote memorizing, all the while not really learning to communicate in English or Filipino.
To reverse this pattern, Estigoy-Arzadon joined a national campaign to overturn the 35-year-old law that favored English and Filipino.
The campaign raced ahead with a broad cross-section of Christian and government support, including from Congressman Magi Gunigundo and Higher Education Commission deputy director Napoleon Imperial, who both come from a Christian background. Others, such as the mother-daughter team Mel Awid and Leslie Gumba with the ministry Translators Association of the Philippines, helped dozens of volunteers hold local meetings and persuade legislators to enact these reforms.
In 2009, their efforts paid off: Lawmakers passed major educational reforms, and this academic year, an additional law launched mother-tongue teaching for children ages 5 to 17. The new laws touch 500,000 Filipino public school teachers and about 21 million students.
"As far as I know, it is the first law in the world that recognizes the use of all local languages and cultures in basic education," Estigoy-Arzadon, now an assistant education professor and active in the Navigators ministry, told Christianity Today.
The success story in the Philippines is just one of several popping up globally, as mother-tongue instruction in reading, math, and science is becoming a major global trend. In 2007, 144 nations endorsed the UN Declaration of Indigenous Rights that includes the right of indigenous people to be educated in their own language. By committing to teach in children's native tongue, leaders from organizations as diverse as the UN, SIL International, and Wycliffe Bible Translators hope to achieve a 50 percent increase in global adult literacy by 2015.
Worldwide, about 775 million people (mostly women) cannot read or write, according to the UN agency UNESCO. Literacy by age 15, the global standard, is a challenge in Africa and Asia. In the nation of Burundi, for example, extreme poverty makes education difficult across the board. But even in developed nations with literacy rates above 90 percent—such as the United States—illiteracy remains an unresolved problem in many communities.
Moreover, failing to read in one's native language sends a negative message: that the language and culture of native-language speakers are second-class, unworthy of widespread use.
Learning to read and then to write in one's mother tongue sends the opposite message. It reinforces the teaching that all people—and all languages—reflect the image of God.
Reading for Meaning
Being literate means having access to the Word of God, says Diane Dekker, a translator and literacy expert with Wycliffe, which has long taught literacy alongside its translation work. With her husband, Greg, and language consultant Catherine Young, Dekker has worked with minority-language speakers in the Philippines.
Reading Scripture is more than just decoding words on a page, says Dekker. For the Bible to take hold in people's lives, readers have to be able to personally connect to the text.
"It's not just a historical document talking to somebody else," said Dekker. "This is Christ talking to me, and I should respond."
Getting that kind of response is challenging. Beyond the basic problem of illiteracy, oftentimes people in the developing world first learn to read a language they don't speak. That was the case in Lubuagan, Philippines, where the Dekkers worked for 15 years.
This is not a new problem. Missionary Frank Laubach created the "each one, teach one" method in the 1920s during his time with the Maranao people on Mindanao, the second largest island in the Philippines. Once Laubach learned the Maranao language, he worked with locals to create a dictionary of Maranao words. Then he taught a small group of people to read, and they passed on what they learned. Laubach's method has since been used in both rich and poor nations to teach an estimated 60 million to read.
Today, 92 percent of the population of the Philippines can read. But people are not always literate in their first language. And that, the Dekkers discovered, negatively impacts reading comprehension—and how what they read affects their lives.
The Dekkers conducted a survey when they first arrived in Lubuagan. They found that children in the community of about 15,000 were not learning to read until late in elementary school.
Children in Lubuagan grow up in a multilingual culture. They speak Lubuagan at home but learn a national language and an international language, in this case Filipino and English, at school.
'It is the first law in the world that recognizes the use of all local languages and cultures in basic education.'—Ched Estigoy-Arzadon, education professor
In school, they learn to read in a language they don't really understand, says Dekker. That makes it difficult for them to understand what they are reading.
"When people grow up learning to read first in a language they don't yet speak, they often miss the concept that reading is supposed to be a meaningful activity," she said. "They can learn to decode, but they have no idea what they are learning."
The Dekkers soon became advocates for mothertongue, multilingual education. Multilingual means people speak three languages: their mother tongue, a national language, and an international language. But children learn to read first in their mother tongue—the language they speak and, more important, think in. Then they learn to converse in a second language and understand how that second language works before learning to read in it.
"It's a step-by-step process rather than a sink-or-swim process," she said.
Greg Dekker says that translation ministries have at times overlooked how language affects basic education. In 1999, the Dekkers worked with the school system to teach kindergarten and first-grade students to read first in Lubuagan. By 2005, they had enough mother-tongue classes and comparison classes being taught in a second language to collect data. The children in the mother-tongue classes showed a 25 to 40 percent improvement in test scores across the board.
Opening the Door
Tim Stranske is addressing a similar issue in Burundi, located just south of Rwanda. Stranske, assistant dean of the School of Education at Biola University, has been working since 2008 to improve test scores among children in Burundi, where literacy hovers around 67 percent. Biola became involved with Burundi after Regent University suggested the California school to Dale Neill, president of the International Christian Chamber of Commerce. Burundi president Pierre Nkrunziza—a well-known evangelical—had approached Neill for help improving his nation's schools.
In November 2008, representatives from Regent and Biola met with Burundi officials and the International Christian Chamber of Commerce. Biola education professors and an adjunct professor from Azusa Pacific University now travel regularly to Burundi, help create curriculum, and address the country's book shortage.
Burundi children first learn to read in Kirundi, the national language, in the first to fourth grades. Then in the fifth grade, the school switches over to French.
The switch is necessary because people in Burundi want to connect with the outside world and can't do that by speaking only one language. "The rest of the world isn't going to learn Kirundi," noted Stranske.
But because of the switch, only about 30 percent of Burundi schoolchildren pass their sixthgrade exams—which means only about 30 percent go on to secondary school.
So Stranske and some colleagues have developed a series of videos, filmed in African class-rooms and featuring African teachers, to train teachers how to help students switch to a new language.
They've also helped convince the country's leaders to allow all students to continue through the ninth grade, rather than the sixth grade, as it takes about four years for them to master a new language, he says.
In his visits to Burundi, Stranske says, he has never visited a school where every child had their own textbook. There is also a shortage of reading material for young children.
"There is no Dr. Seuss of Burundi," said Stranske. Books written in English, French, or languages from other developed nations don't work well with Burundi children, says Stranske, because they can't relate to the content of those books.
One video lesson created by Stranske and his colleagues encourages teachers to write new books, with input from their students. The teacher and children brainstorm story ideas. Then the teacher writes the story, and the children illustrate the pages. The stories are then copied so that the children have more books to read.
Literacy is vital, says Stranske, because the problem extends beyond the school years. When people can't read, their world shrinks.
"If you are not literate, you can farm but you can't read a repair manual," he said. "Literacy opens the doors to other worlds. It's critical for children to expand their horizons."
By helping children to better read and write, Stranske says, he hopes they can share their own stories online or in print media, and can gain more direction over their lives. Experts expect the demand for effective literacy programs will continue for years. More developing nations are offering free public education, so primary school enrollments are surging. In subSaharan Africa, primary school enrollment spurted ahead 42 percent from 2000 to 2007, the greatest rate of increase worldwide.
Learning to Love Scripture
Meanwhile, Laubach's nativetongue method is bearing fruit stateside, among residents who never learned to read in English. The Nashville Adult Literacy Council (NALC) uses it to serve about 1,800 people each year. Half are immigrants and half are U.S.-born adults.
The council currently has 300 Nashville residents on a waiting list to receive a tutor. The list has grown as factories have shut down and people have been laid off from jobs that didn't require much reading, says executive director Meg Nugent. To find new work, people often have to learn basic skills in order to fill out applications and send résumés.
Until four years ago, Valerie Brown, 58, a hotel housekeeper, had gotten by with hiding the fact that she couldn't read. Like 1 in 8 adults in Nashville, according to the National Assessment of Adult Literary, she lacked basic literacy skills.
Then she decided to make a change. "As I got older, it didn't matter anymore," she said. "If you need help, ask for it. I figured out that it isn't going to kill you."
Flora Sanes has been Brown's tutor since August 2011. She says her work is just as much about building up Brown's confidence as it is about teaching her how to read.
Sanes's lifelong love of reading and her faith are why she volunteers. She quotes John Wesley for inspiration: "Do all the good you can. By all the means you can. In all the ways you can. In all the places you can. At all the times you can. To all the people you can. As long as ever you can."
For Brown, learning to read has allowed her to understand more of Scripture. Most nights before going to sleep, she reads the Bible.
"I can read the Bible better than any other book," she said.
Bob Smietana covers religion for The Tennessean, based in Nashville. Additional reporting by CT editorial staff.
Have something to add about this? See something we missed? Share your feedback here.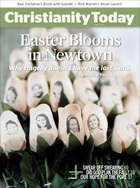 This article is from the April 2013 issue.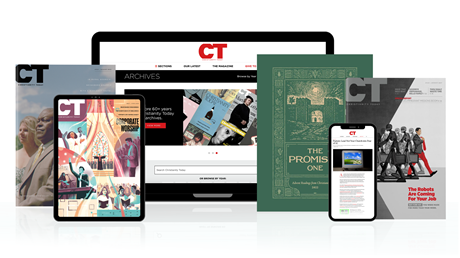 Subscribe to Christianity Today and get access to this article plus 65+ years of archives.
Home delivery of CT magazine
Complete access to articles on ChristianityToday.com
Over 120 years of magazine archives plus full access to all of CT's online archives
Subscribe Now
First Language First
First Language First