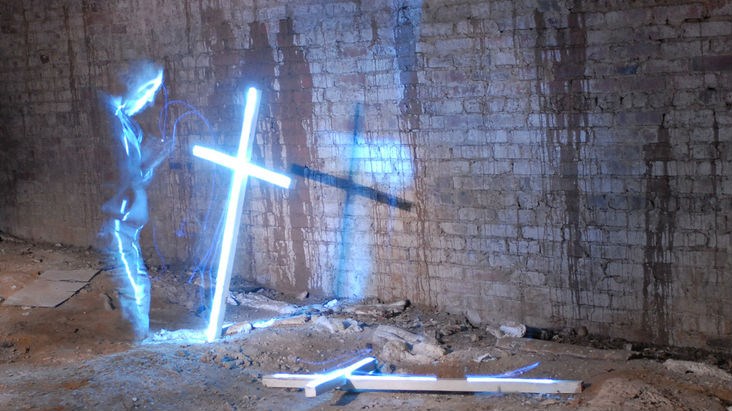 Image: familymwr / Flickr
Swiftly on the heels of Christmas comes the feast of the Holy Innocents. On December 28, churches around the world commemorate the first Christian martyrs—those who lost their lives when King Herod ordered the execution of all males two and under in the vicinity of Bethlehem. (Greek liturgy maintains that 14,000 boys were killed, while several medieval writers claimed 144,000. Given the small population of Bethlehem, most modern scholars agree the number to be closer to 20.)
We consider such atrocities relegated to the ancient past, a barbaric time of intemperate, megalomaniac rulers. In today's enlightened era of diplomacy, such evil would not go unchecked.
And yet, Christians today are massacred on a far greater scale than from any edict issued from Herod. According to Open Doors, which provides support for Christians around the world, Christians are the most persecuted religious group in the world today, with 100 people martyred for their faith each month. The Pew Forum on Religion and Public Life reports that Christians suffer persecution, discrimination, and harassment in 133 countries—a full two-thirds of all countries worldwide.
In September, 85 congregants were killed in bombing of All Saints Church in Pakistan while a consecutive attack at Nairobi's Westgate mall claimed the lives of 72 people. On October 21, U.S. supported Islamic rebels invaded the Syrian town of Sadad and carried out one of the largest massacres in the country's history. Forty-five Christians, including women and children, were tortured and murdered. The Syrian rebels documented the massacre in YouTube videos. British politicians, including the Minister for Faith and Communities and Prince Charles, have called the rise of Christian persecution a "global crisis" in which Christians are becoming extinct in the birthplace of the Christian religion.
These stories get reported in Christian media here and there, or maybe listed in a roundup of international news. They don't get written up viral blog posts. They don't fuel tweets and retweets. They don't get mentioned over and over again in Sunday sermons. They don't earn Christian leaders a commentary spot on the cable news.
This is what's happening, in our world, to our brothers and sisters in faith: Babies are being ripped apart by bombs, people are losing their lives, limbs, and homes for their faith while we in the West go about our merry business.
We're incensed when a millionaire is suspended from a reality television shows for expressing his faith in a coarse manner. We march out in support of a multi-million dollar business when the CEO comes under fire for expressing his views on traditional marriage. But we turn our heads and avert our eyes when the blood of the martyrs, our fellow Christians, cry out to us from the ground.
We shouldn't just be talking about this more—we should have no other choice. It should be impossible to ignore. Christians who are persecuted for their faith should be a part of our daily prayers and national, ecclesial conversation. We ought to be flooding organizations like Open Doors USA and Voice of the Martyrs with requests on how we can get involved. We should expose the stories of the refugees and the martyrs, telling them over and over at church and to each other.
For goodness sake, we have British politicians talking about this, but we can't get American pastors or politicians to talk about it. Instead, Christians want to whine and moan about the culture wars and tear each other down, treating each other as the enemy rather than focusing on the real enemy. It's insidious. And morally reprehensible.
These martyrs were real, living, breathing human beings with hopes, dreams, and loved ones. Each and every one was, at one time, someone's baby. They could all be my babies. Or yours.
Whig politician and statesman Edmund Burke said, "The only thing necessary for the triumph of evil is that good men do nothing." Whatever the root cause of Western Christian silence on the matter of global Christian persecution—be it the silence of the media, the culture wars, economic concerns, busyness, lack of global awareness, a passive acceptance of persecution, or a diffusion of responsibility, as Christians we have an unavoidable obligation to defend the oppressed. We've shown ourselves to be proficient at rallying toward a cause; it's time to rally to this.
Be it 144,000 or 20, the apostle Matthew records that the grief over the massacre of the innocents was great: "A voice was heard in Ramah,
 weeping and loud lamentation,
 Rachel weeping for her children;
 she refused to be comforted, because they are no more." Rachels the world over are weeping for their children at this moment. What can we do to change it?
(Photo by familymwr / Flickr)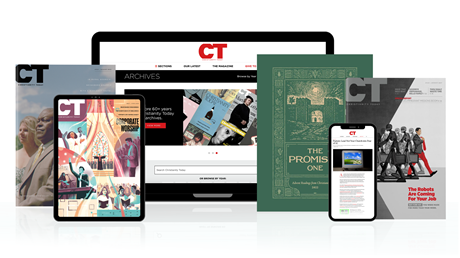 Subscribe to Christianity Today and get access to this article plus 65+ years of archives.
Home delivery of CT magazine
Complete access to articles on ChristianityToday.com
Over 120 years of magazine archives plus full access to all of CT's online archives
Subscribe Now
A Real Cause for Christian Outrage
A Real Cause for Christian Outrage