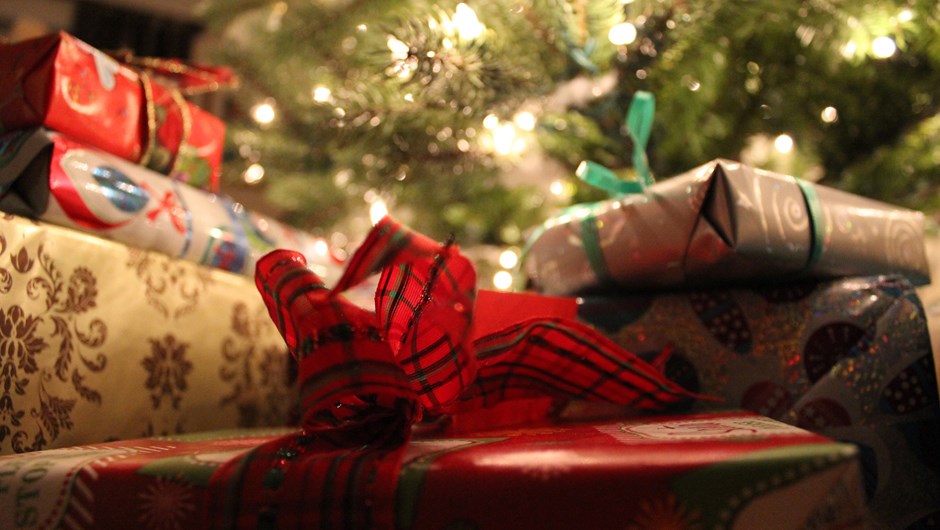 Image: SimplyPanda / Flickr
Starting in late November, Americans will spend upwards of $579 billion on holiday gifts. I count myself among this elite group. Though self-gifting is on the rise, most of us are focused on finding the perfect presents for all 37 people on our list, including: the dog groomer, the kids' school bus drivers, and that super-helpful town librarian.
We're motivated to buy these gifts for sundry reasons: gratitude (to show our love and appreciation for others), civic responsibility (to keep the national economy afloat), internalized voice of bad mother (to stave off shame and guilt), and boredom (we've got to do something on those long dark nights once daylight saving time ends).
For the most part, gratitude inspired my family's gift giving as I was growing up. We were both predictable and orderly; wish lists were made and handed to the appropriate parties not long after Thanksgiving. On Christmas morning, an equal mix of practical gifts, flannel nightgowns, as well as frivolous ones, hand-sewn Barbie costumes, were found under the tinsel-laden tree.
We took turns opening our presents–no frenzied shredding in our English/German household. I intently watched the recipients' faces in the hope that my choices met their mark. (For future reference, facial expressions of Northern Europeans–whose behavioral etiquette forbids squealing in delight–often mask their true sentiments.)
Though I appreciated my parents' and sisters' offerings, I remember the hollow, disappointed feeling that always settled on me once the boxes had been unwrapped and the stockings emptied. It was as if the curtain unceremoniously fell before the play reached the climax. This had less to do with what we actually gave each other and more to do with the fact that we needed so much more than what gifts could supply.
We needed to bust loose from the rigidity of our stiff-upper-lip heritage. We needed a tangible spirituality to anchor us together and infuse the holidays with greater meaning. We needed an affectionate grandmother who went to mass daily and lavished prodigal love on us. But since we had none of the above, we dutifully fulfilled each other's wish lists and stuffed the objects into the relational and spiritual gaps.
During the holidays, I think we can all lean on gift-giving rather than doing the hard work of expressing our affection and gratitude.
I entered marriage unaware that my gift buying habits reflected anything other than routine capitalistic behavior. But then one Advent season, my husband and I had a "disagreement" centering on my tendency to overbuy (his interpretation) for our three young sons.
Why, he queried, did we need to buy multiple Lego sets, books, clothes, and stocking items? How could I justify spending so much money? At the same time I was enjoying a serotonin surge just imagining how excited the boys would be as they opened each gift, my poor husband was calculating how many extra hours he needed to work to pay for my Christmas haul.
In the course of that painful debrief, I was confronted with the reality that I did sometimes buy gifts for the wrong reasons. As any of you who are parents or caregivers know, raising kids has a tendency to uncover our insecurities. Early in my parenting years, it was not uncommon for me to doubt whether I was doing a good job and on bad days, whether the boys even liked me.
Without being aware of it, I bought to assuage my fear and feelings of inadequacy. (I am convinced that advertisers can sniff out that weakness and take full advantage of us when we're down.) I knew if I gave our boys the perfect Playmobile set or sports item, I would be their hero and put to rest the nagging doubt about whether or not I was a good enough mother––at least for a few days. This was an ugly and humbling realization. Since then, I've repeatedly turned to the biblical narratives to try and figure out if there might be a less manipulative and more redemptive way to give.
Gift giving at Christmas is unequivocally Christian, but not in the way that we necessarily practice it today. According to the familiar account in Matthew,
After the interview [with Herod] the wise men went their way. And the star they had seen in the east guided them to Bethlehem. It went ahead of them and stopped over the place where the child was. When they saw the star, they were filled with joy! They entered the house and saw the child with his mother, Mary, and they bowed down and worshiped him. Then they opened their treasure chests and gave him gifts of gold, frankincense, and myrrh. (Matt. 2:9-11)
Several things worth noting. Jesus models sacrificial giving by coming to the earth and offering himself to us; God incarnate. His arrival on earth was recognized and heralded as a miracle 2,000 years ago and it continues to be so today.
Additionally, Jesus' very presence inspires others to give back to him. The wise men recognized Christ as a king. One did not enter the presence of a king or other royalty without bearing gifts of great value. And they did not simply drop off the gifts on their way to visit their grandparents. By most accounts, they spent more than a year searching for the Messiah. When they finally found him, they bowed down in worship. For those who did not have hearts to understand, I'm sure it was a curious scene.
Many years later, at a dinner prepared in his honor, "Mary took a twelve-ounce jar of expensive perfume made from essence of nard, and she anointed Jesus' feet with it, wiping his feet with her hair" (John 12:3). Aromatic nard was given by Jewish parents to their daughters as part of their dowry. On the wedding night, a bride poured out the oil on her husband's feet as a symbol of her commitment to him. Viewed in this light, Mary's gift was beyond extravagant–it communicated that she was singularly devoted to Christ.
In general, gift giving does not entail much sacrifice on my end. I find it far easier to hand loved ones carefully selected gifts on Christmas day than to minister to prison inmates. (And it's not that I couldn't do both.)
Reading the Biblical accounts convicts me of my selfishness and inspires me to rethink how I spend my time and money. Truth is, I long to resist the palpable pressure of capitalistic excess. I want to use gift-giving as a means of bringing others together and reflecting God's love rather than appeasing my insecurity or guilt. Bottom line? I want to be more like Jesus, the wise men, and Mary and less like a typical American consumer.
Dorothy Littell Greco divides her time between writing, making photographs, pastoring, and keeping three teenage sons adequately fed. She lives and works in the Boston area and is a reluctant Patriots/Celtics/Bruins/Red Sox fan. You can check out more of her words and images at dorothygreco.com and facebook.com/DorothyGrecoPhotography.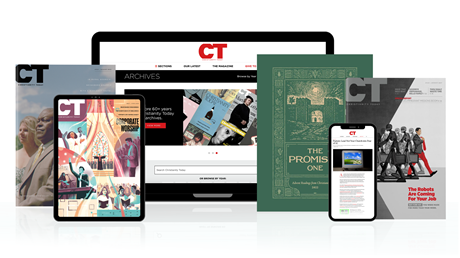 Subscribe to Christianity Today and get access to this article plus 65+ years of archives.
Home delivery of CT magazine
Complete access to articles on ChristianityToday.com
Over 120 years of magazine archives plus full access to all of CT's online archives
Subscribe Now
What We Get Wrong About Gift-Giving
What We Get Wrong About Gift-Giving