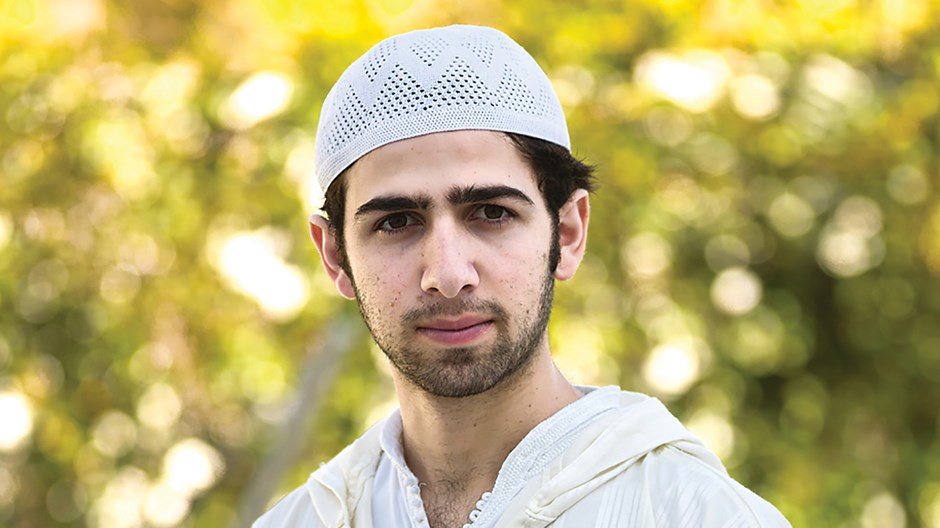 Image: Juan Monino / Getty
The dramatic growth of Christianity in Asia, Africa, and Latin America is summed up in one striking statistic: If current trends continue, by the year 2050, six countries in the world will each have 100 million Christians. And only one of the six—the United States—will be located in the industrialized West.
Christianity is growing in places where other religions once reigned. In these contexts, the very word Christian can carry strong connotations of Western culture, and with it imperialism and colonialism. Because of this, many new movements to Christ are rethinking the nature of church, giving rise to "insider movements" or "churchless Christianity." Members of such movements trust in Christ as their Lord and Savior, but choose to remain within their Hindu or Muslim home cultures.
In his book Churchless Christianity, theologian Herbert E. Hoefer profiled such insider movements among people living in rural Tamil Nadu, India, and its capital, Chennai (formerly Madras). These are devoted followers of Christ who have not joined a visible Christian church and, indeed, remain identified with the Hindu community. They call themselves Jesu bhakta—devotees of Jesus. (Typically, Hindus accept people in their community who worship Jesus, even exclusively, within the larger framework of Hinduism.)
Jesu bhakta maintain their cultural identity as Hindus. Estimated to number 160,000 people, they do not belong to any visible, formal church, and do not call themselves Christians, because of the strong cultural association surrounding the term.
Similar and better-known movements have emerged among people in Islamic cultures. And it's no small thing: It involves 200,000 or more Muslims who worship Jesus, known as Isa, in small fellowships in homes. There is no accurate assessment of how many of these fellowships exist across the world.
Followers of Isa, like the one interviewed on page 22, note that the word Muslim simply means "one who submits" to God, and that Jesus Christ is the ultimate example of such submission.
Ongoing Debate
Insider movements raise important questions about the nature of faith in Christ. Can a Hindu or a Muslim accept Jesus Christ as Lord and Savior but not join some expression of the visible local church, yet still be a "true" Christian? Is it important for followers of Christ to use or accept the label Christian in order to belong to him? What does baptism signify? Is it fundamentally a public profession of personal faith, or does it also require participating in a visible worshiping community?
In other words: Can someone say "yes" to Jesus and "no" to the existing local expressions of the church?
The debate has persisted for some 20 years. Missiologist John Travis helped give shape to the debate with his foundational report, "The C1 to C6 Spectrum: A Practical Tool for Defining Six Types of 'Christ-centered Communities' ('C') Found in the Muslim Context," published in Evangelical Missions Quarterly in 1998. In it, Travis correctly noted that Muslim-background believers, known as MBBS, are not all alike, but contextualize their new faith in Christ along a spectrum. The letter C reflects differences based on three main areas: the language of worship, the cultural and/or religious forms used in both public life and worship, and self-identity as a Muslim or as a Christian. The spectrum runs like this:
C-1 refers to a "traditional church using outsider language." Outsider language is a language originating outside Islamic culture. These believers call themselves Christians.
C-2 refers to a "traditional church using insider language." This church is the same as a C-1 community but worships in the language of the Muslim population (such as Arabic or Turkish).
C-3 refers to "contextualized Christ-centered communities using insider language and religiously neutral cultural forms." These churches adopt the language of the surrounding Islamic community and embrace nonreligious cultural forms, such as folk music, dress, and artwork. A C-3 church would filter out any religious forms specifically associated with Islam. The majority of members are MBBS.
C-4 refers to "contextualized Christ-centered communities using insider language and biblically permissible cultural and Islamic forms." These churches adapt Islamic forms as long as Scripture does not explicitly forbid them. C-4 communities accept Islamic terms for God (Allah), Islamic prayer (salat), and the Gospels (Injil). Most C-4 churches follow the Islamic practices of avoiding pork and abstaining from alcohol. C-4 believers normally call themselves "followers of Isa al Masih" (Jesus the Messiah) or members of the Isaya Umma ("Community of Jesus"). The Islamic community would not view C-4 followers as Muslims.
C-5 refers to "Christ-centered communities of 'Messianic Muslims' who have accepted Jesus as Lord and Savior." These followers of Isa remain legally and socially within Islam. The Muslim community views them as Muslims. They reject or, if possible, reinterpret features of Islamic theology that are clearly incompatible with biblical faith.
C-6 refers to "small Christ-centered communities of secret/underground believers." These are believers living under the threat of persecution and retaliation from the government or their family or community if others knew they followed Jesus. They worship Christ secretly. If discovered, C-6 believers would almost certainly face prison or death.
Most mission workers today accept C-4 as the most appropriate form of contextualization. The current debate has largely centered on C-5 believers. They are not actually Muslim-background believers, but Muslim believers. They retain their Muslim identity. They regard Muhammad as a prophet—not in the "final" sense that Muslims claim, of course, but as a man who led the peoples of Arabia out of polytheism and into monotheism.
The current debate about C-5 believers centers on five key issues. First is biblical precedence. Scholars seriously debate if the Acts 15 Jerusalem Council decision regarding Gentiles applies to insider movements and, if so, how does it apply to both the cultural and religious identity of Gentiles.
Second, scholars debate the relationship of personal salvation to identifying with the larger church and other Christians. And they wonder how much a true Christian movement needs to confess historical Christian doctrines in order to truly be Christian.
Third, there are many who ask if it is ethical to encourage followers of Jesus to retain their Muslim self-identity—the key difference between C-4 and C-5.
Fourth, scholars debate whether C-5 groups are a new phenomenon, or whether they are merely an extension of issues rooted in the Protestant Reformation.
Finally, scholars debate whether C-5 represents a valid, permanent movement in the Islamic or Hindu world, or whether they are an acceptable transitional bridge that will eventually lead Muslims and Hindus into explicit Christian identity.
Amid the debates, one thing is clear: Christ-loving movements are growing in countries where a traditional church has been absent or long gone. Both theologians and on-the-ground leaders will need to reflect with care on the C-1 to C-6 debate as the gospel takes root in new contexts.
Timothy C. Tennent is president of Asbury Theological Seminary, where he teaches world Christianity, and coauthor of Encountering Theology of Mission: Biblical Foundations, Historical Developments, and Contemporary Issues (Baker Academic).
Have something to add about this? See something we missed? Share your feedback here.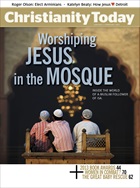 This article is from the Jan/Feb 2013 issue.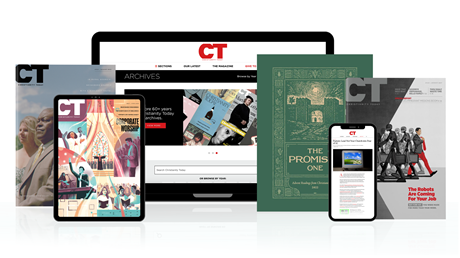 Annual & Monthly subscriptions available.
Print & Digital Issues of CT magazine
Complete access to every article on ChristianityToday.com
Unlimited access to 65+ years of CT's online archives
Member-only special issues
Subscribe
The Hidden History of Insider Movements
The Hidden History of Insider Movements