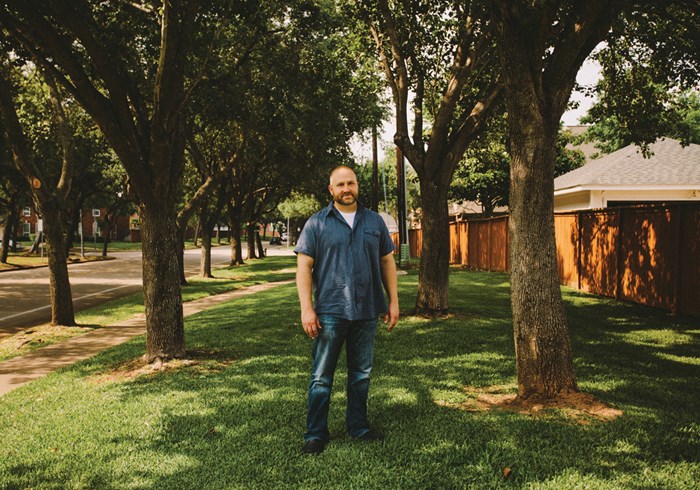 Image: Photo by Zach McNair
When I was 17, I was in a car crash that would change the course of my life. It brought me to nothing, and then God made me new.
It was July 5, 1995, and I was throwing a party at my parents' house. After years of anxiety and depression, a recent breakup, and growing discontent with life, I coped in the way I had done many times before and turned to alcohol. I was fed up with my friends, my family, and myself. This particular night I became more upset with each passing hour.
Around 1 a.m., I had an overwhelming urge to leave the party. Although my friends tried to stop me—they knew that I had been drinking for hours—I grabbed the keys and got into my 1995 Z28 Camaro. My friends used their cars to block me in, but once they left me alone to cool off, I managed to jump the curb, get around their cars, and drive away.
As I sped through our neighborhood in a Houston suburb, emptiness and hopelessness consumed me. I couldn't think straight. I wanted to be as far from home as possible; at the same time, all I wanted was to be home. When I approached the road that led out of our neighborhood, it struck me that it was foolish to drive farther. I didn't want my friends to worry, and I certainly didn't want to get in trouble with my parents, so I turned to go home.
Waking Up
I woke up covered in glass, a deployed airbag lying lifeless in my lap. As the fog cleared, I was able to make out a huge hole in my windshield. A sharp metallic smell mixed with the pungent odor of car fluids. Suddenly a friend was opening the passenger side door. And I remembered what had just happened. "Who did I hit?!" I screamed over and over.
"You didn't hit anyone, just some trees," he assured ...
1